TEMA
2021 х 2018
Social networks maintenance of the Tema brand "Club of Caring Moms"
Client
Danone
SMM
ILLUSTRATIONS
PROMOTION
WE HAVE FOUND A COMMON LANGUAGE WITH THOUSANDS OF MOTHERS AND CHILDREN
"Tema '' is the baby food brand of Danone, which strives to communicate with its audience as much as possible and is always open to dialogue.
With our 2019 strategy, we've completely reinvented the Caring Moms Club both conceptually and visually.
As a basis we used the slogan "You're a good mom". It carries the idea that despite the discrepancy between ideal pictures on social media and real life, a mother will always be the best for her child. So instead of trying to do everything perfectly, it's better to spend your free time on yourself and your child.
Community management
Illustrations
Moderation
Promotion
The concept of the social media brand "Tema" is the Club of Caring Moms. Therefore, the illustrations for the communities should reflect love and care. Since children most often draw with pencils and pastels, we chose these materials as the basis for the illustrations. Over the course of running the communities, we created 142 illustrations.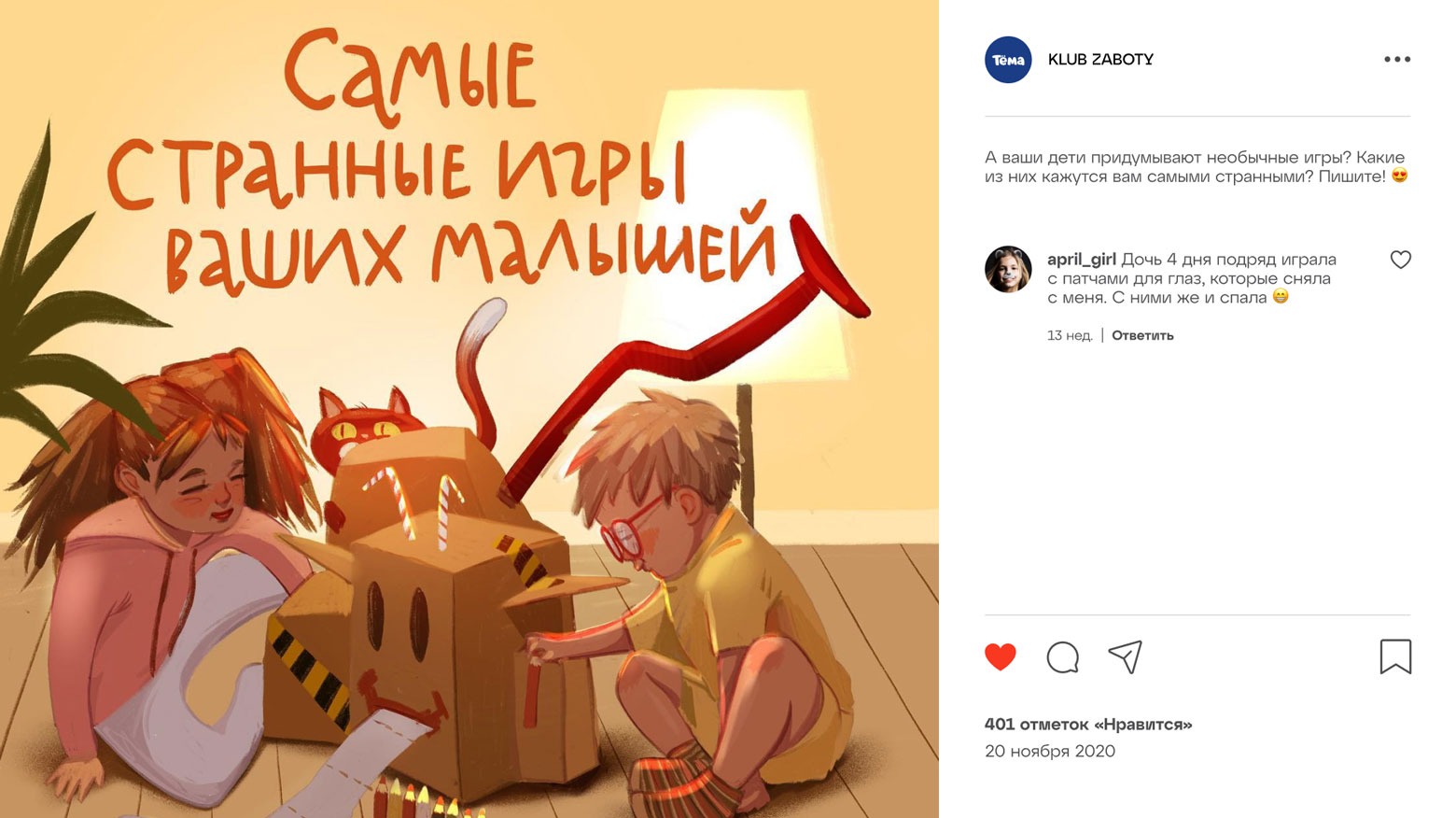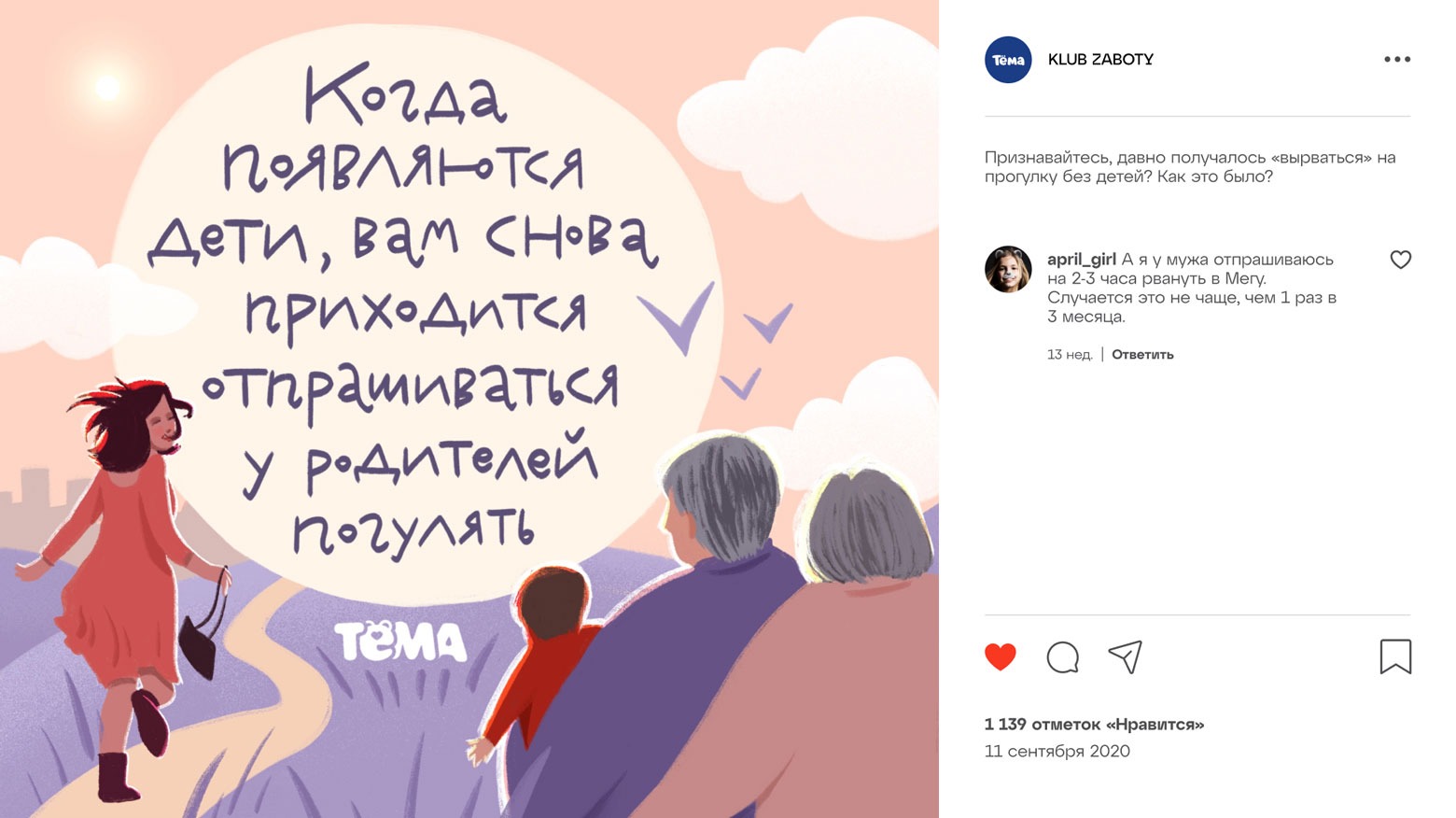 First, we conducted research and found out what content moms are most interested in on social media. Based on the data, we developed a new rubric, which we modified and added to regularly over the course of two years. We improved popular headings - selections of books, movies, games, caring quotes, as well as replaced worn-out headings with new ones - "You're a Good Mom", "The Weirdest".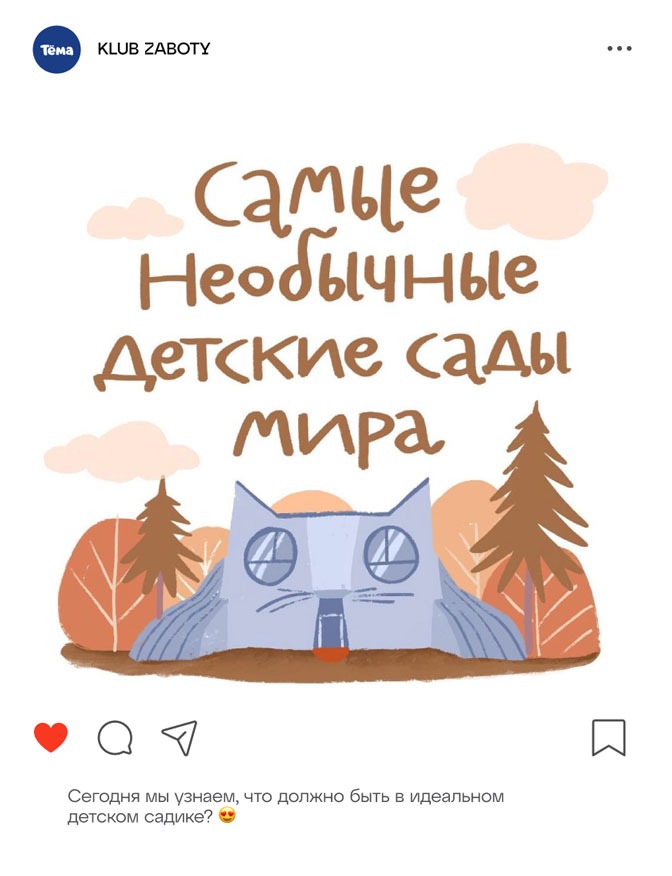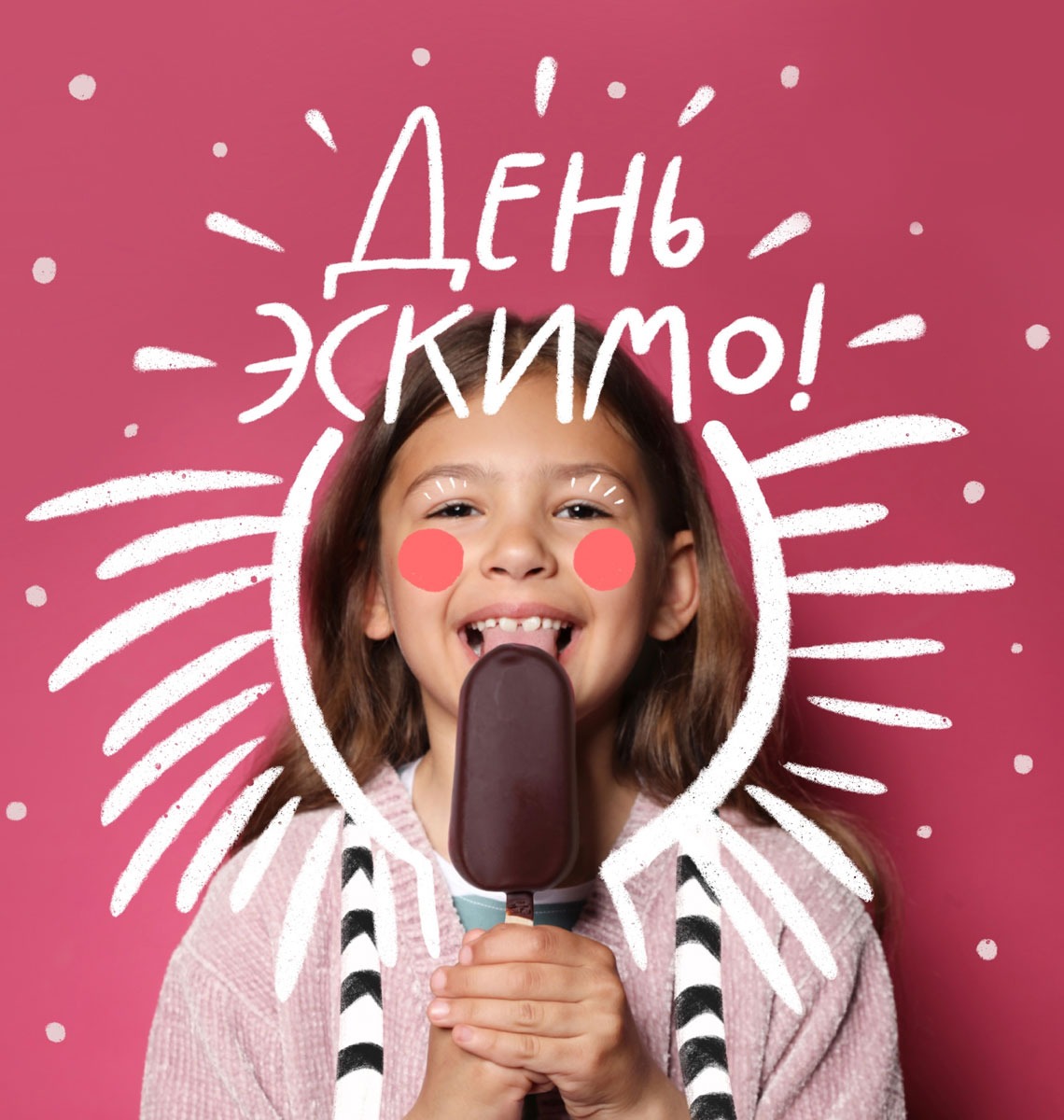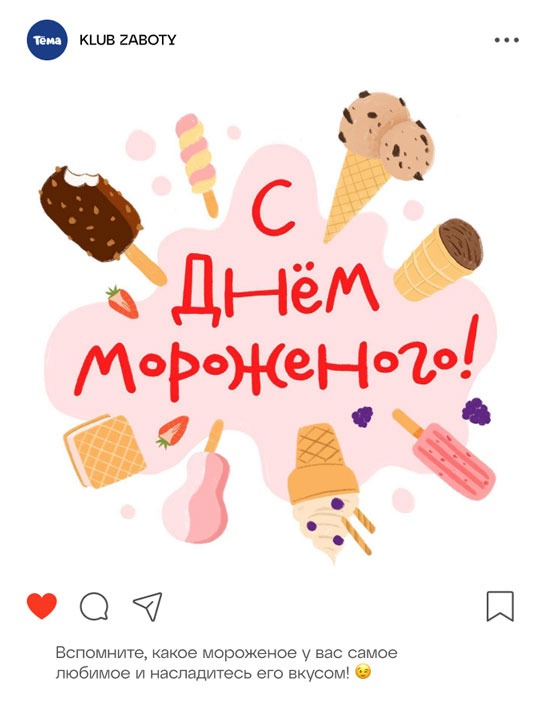 We held five "momathons. Every week for a month we gave moms tasks to do that would be fun and interesting to spend their free time with their kids. The winners received gifts from partner brands and the Caring Club. We also held 24 live broadcasts on social networks during the year. During the broadcasts, teachers and psychologists shared their advice on current topics related to motherhood and children. The live broadcasts gathered 20 million views.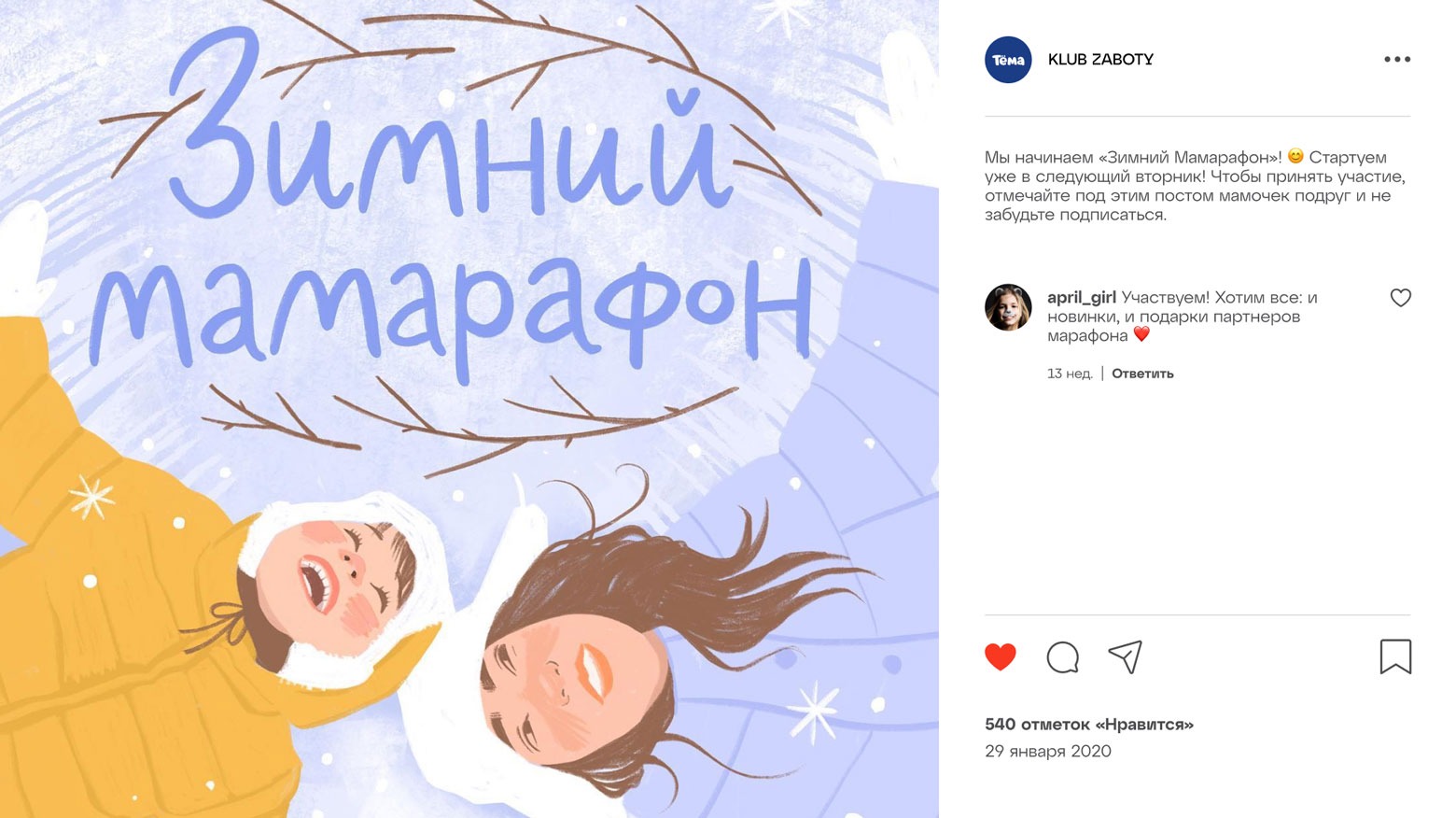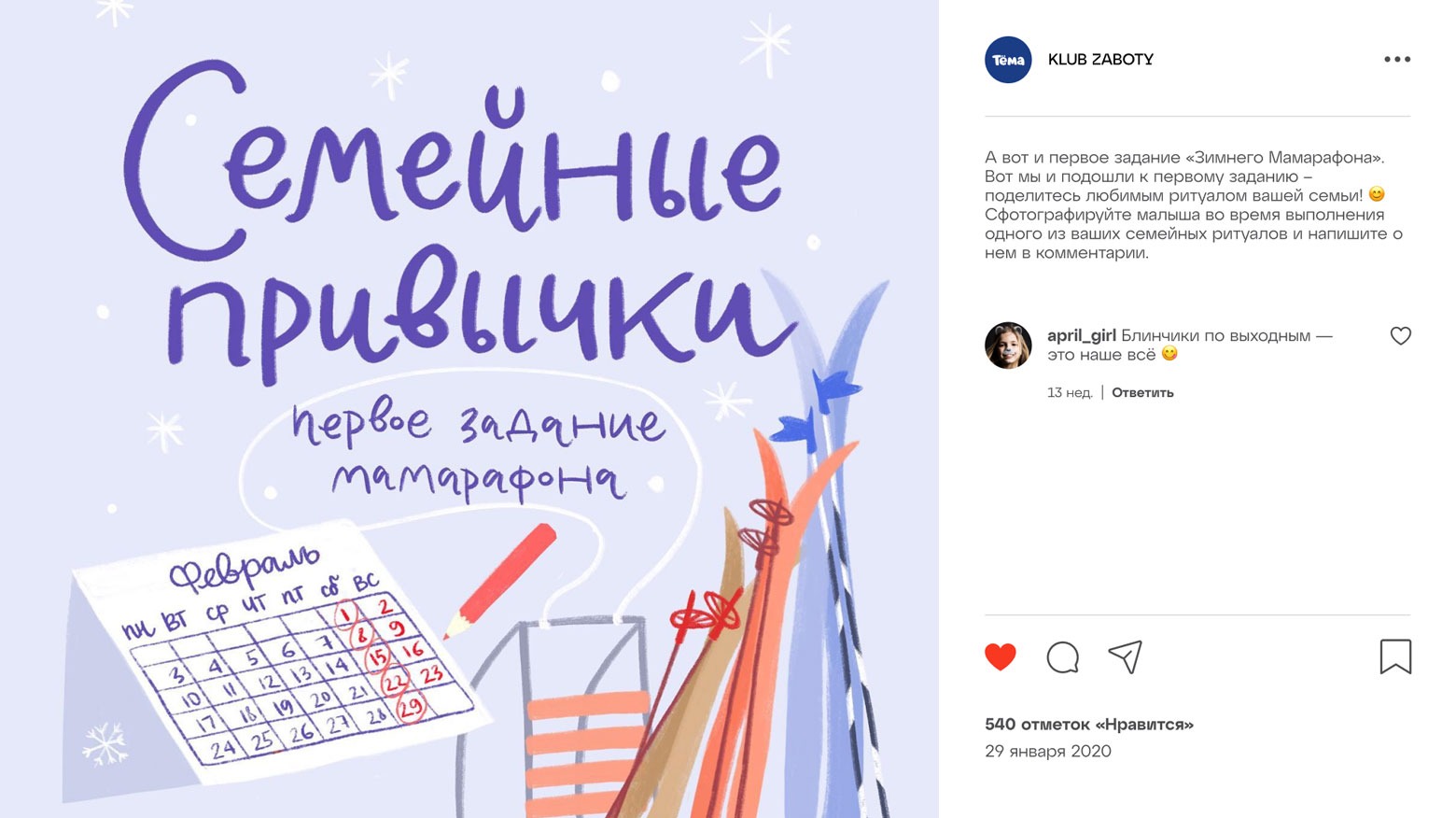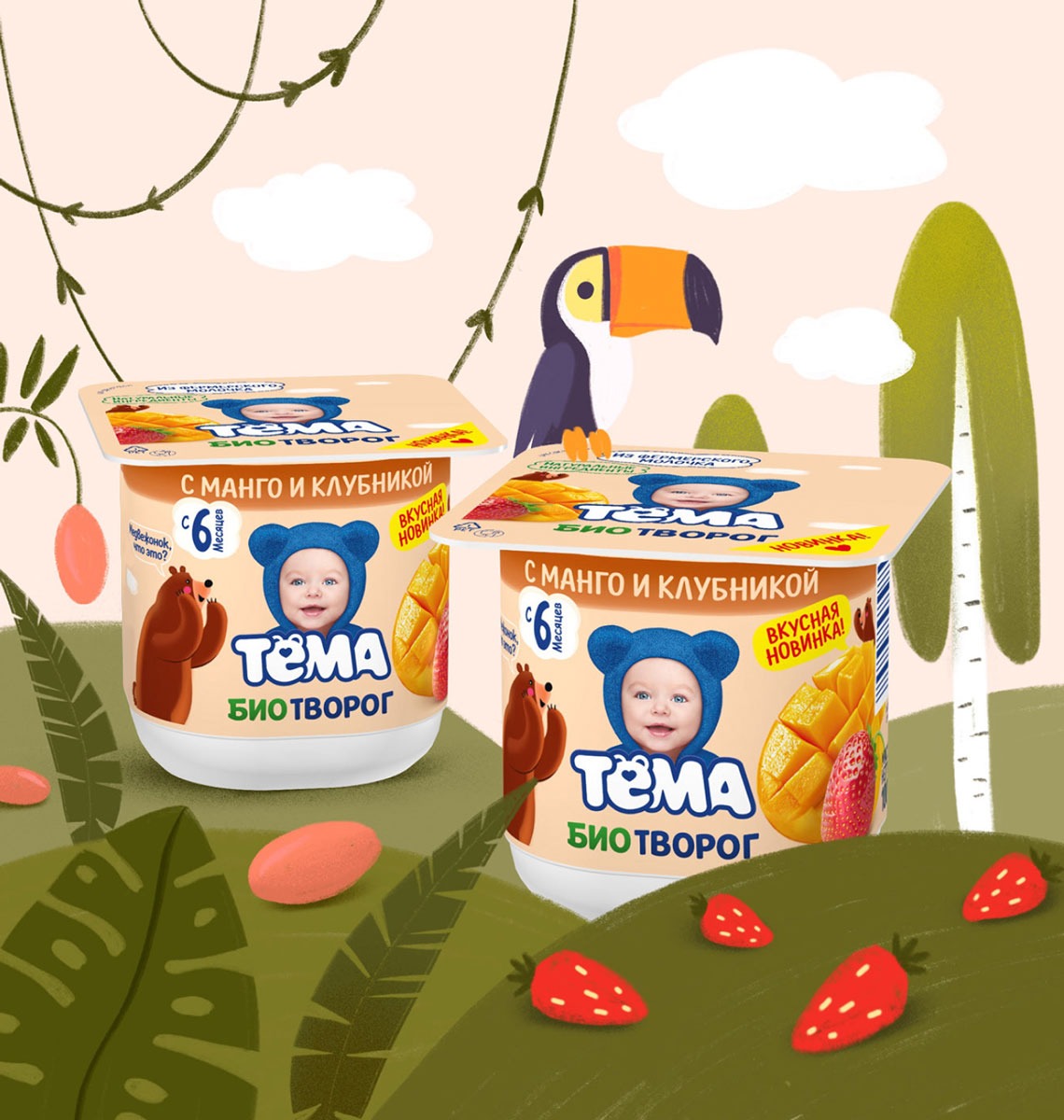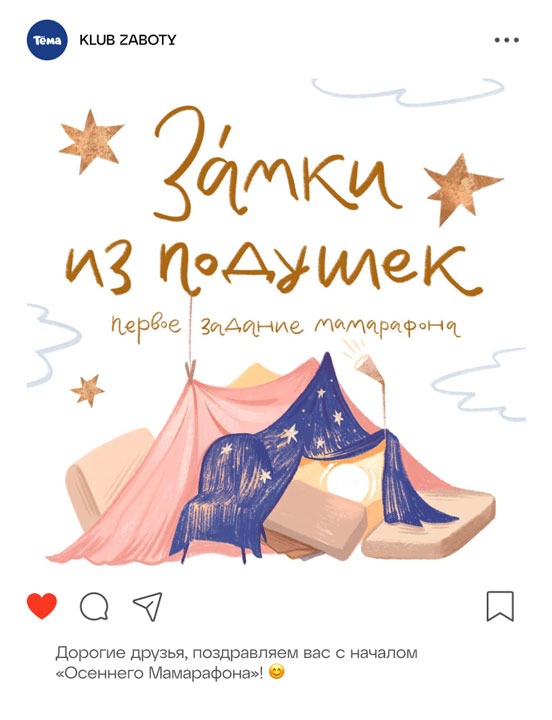 Our moderator is a mom of two 1.5 and 3 year olds, so she knows like no other how to find common ground with the other moms. Thanks to the moderator, the Caring Club has found its unique style of communication. We talk to our subscribers in their own language, we help them, give them advice, tell them jokes, and can even "tease" them in a friendly way. We really have a great club, and we see how it shapes the attitude to the brand among thousands of moms all over Russia every day.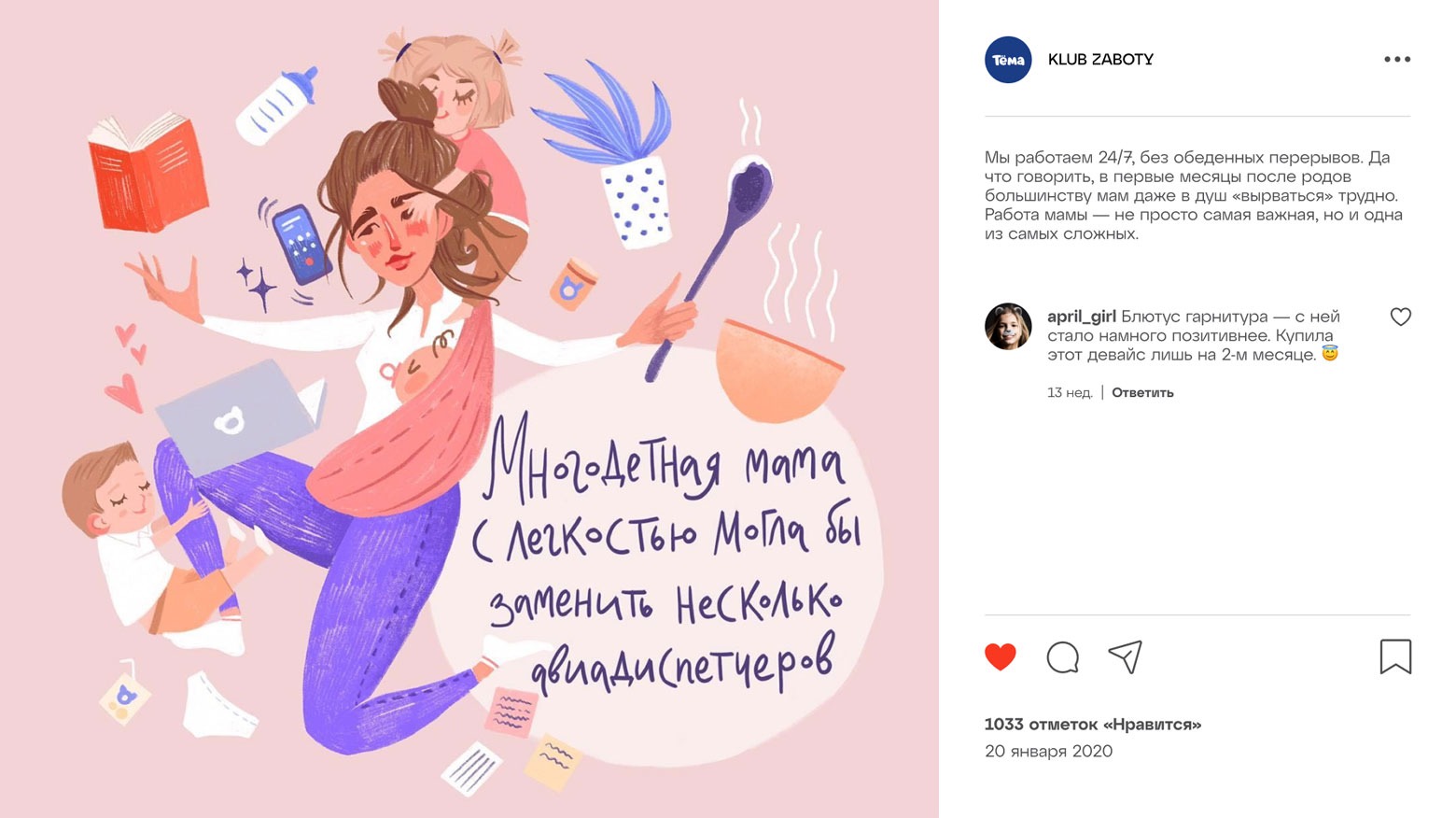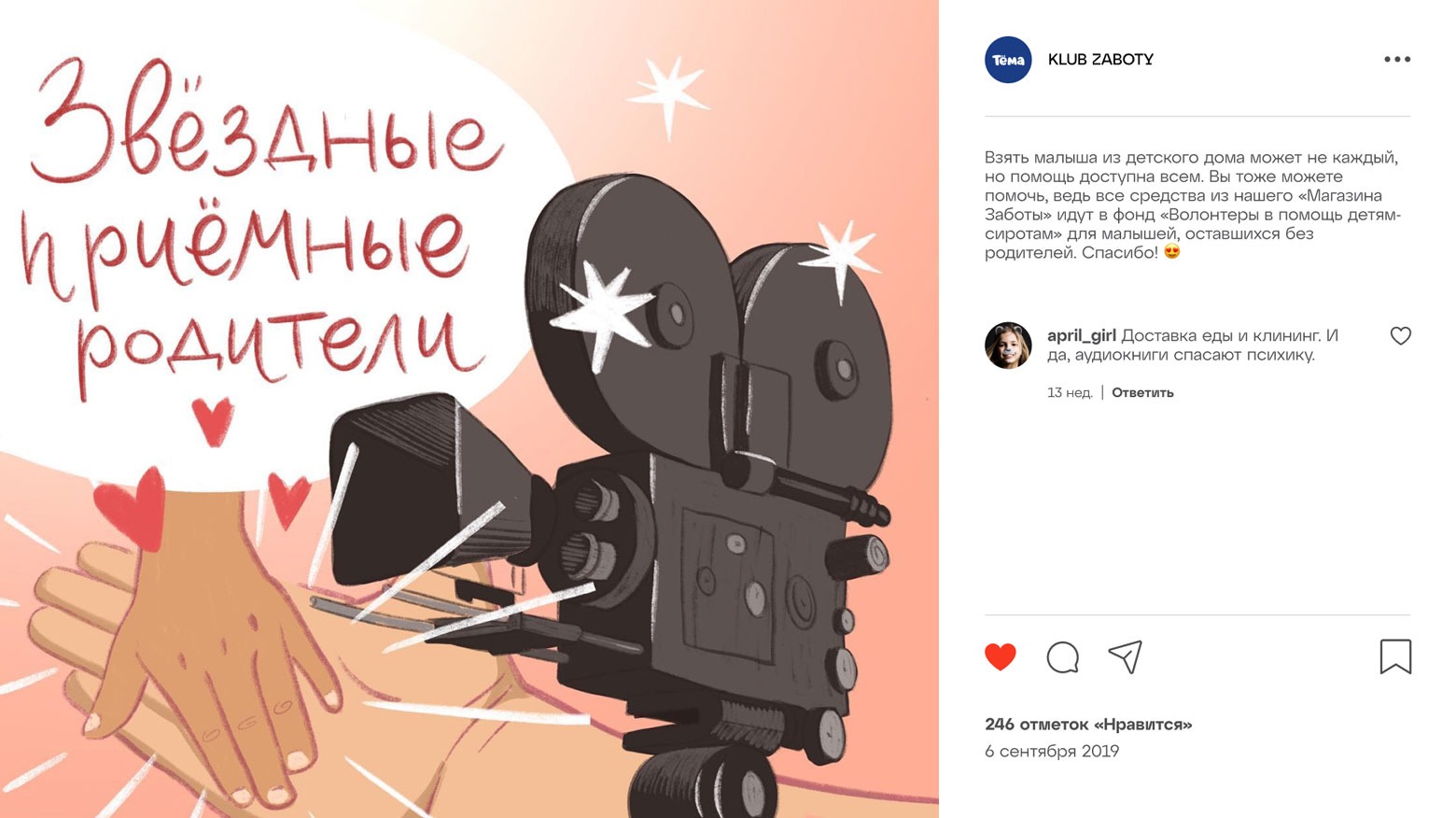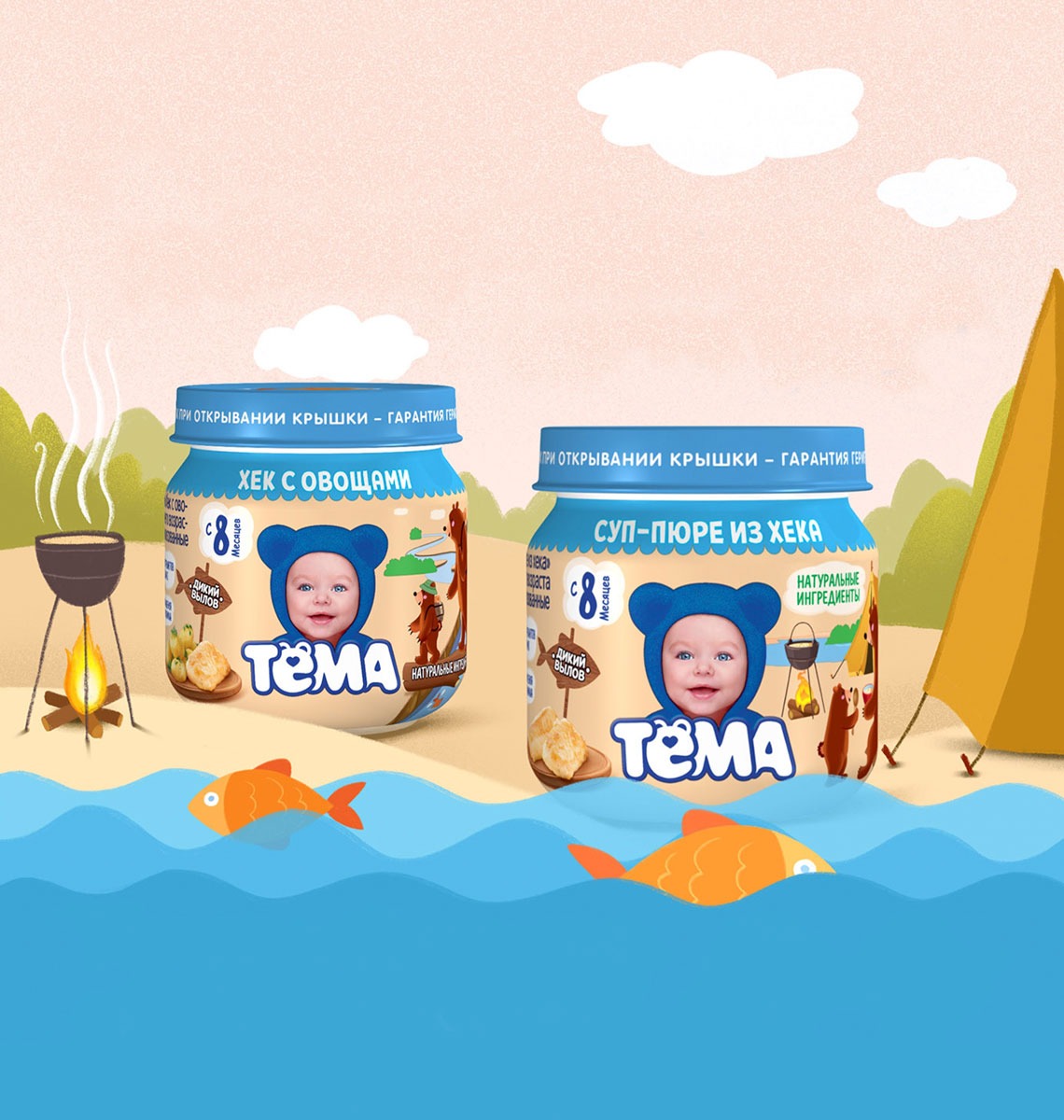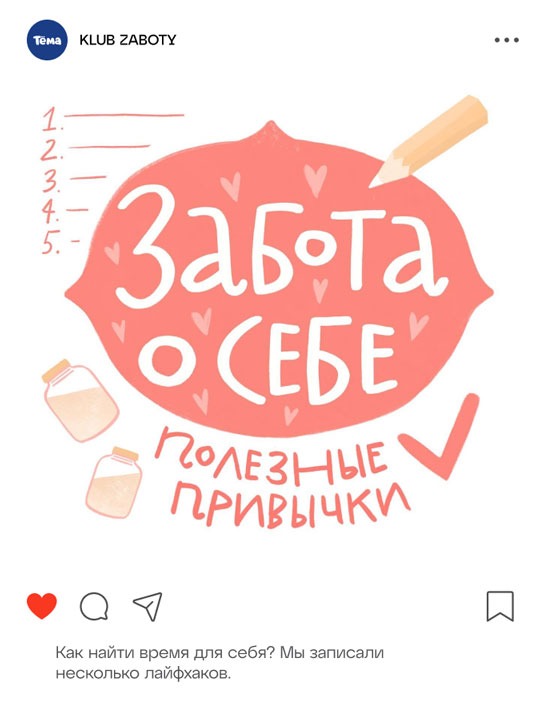 About
Nikita Petrukhin
Creative Producer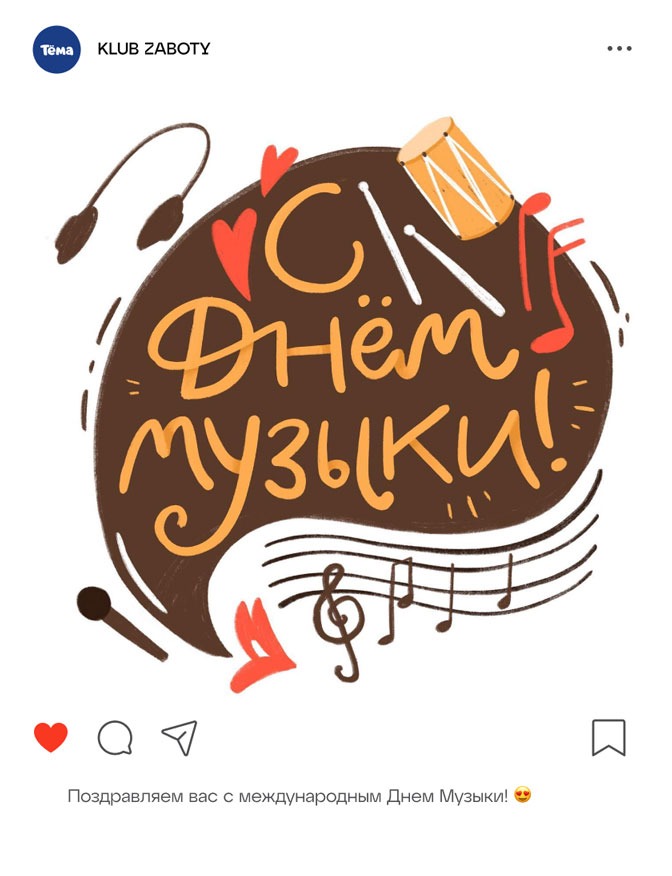 In 2 years, Tema's accounts have become a benchmark for the entire category. In 8 months, the posts garnered 65,000 likes, and 37,000 posts were added to favorites.
Followers
In 8 months, the community has increased 1.5 times
CONVERSION
Average number of target actions
Olga Sokolova
SMM project director
Nikita Petrukhin
Creative Producer
casesportfolio
next
Digital services & sites
Allcases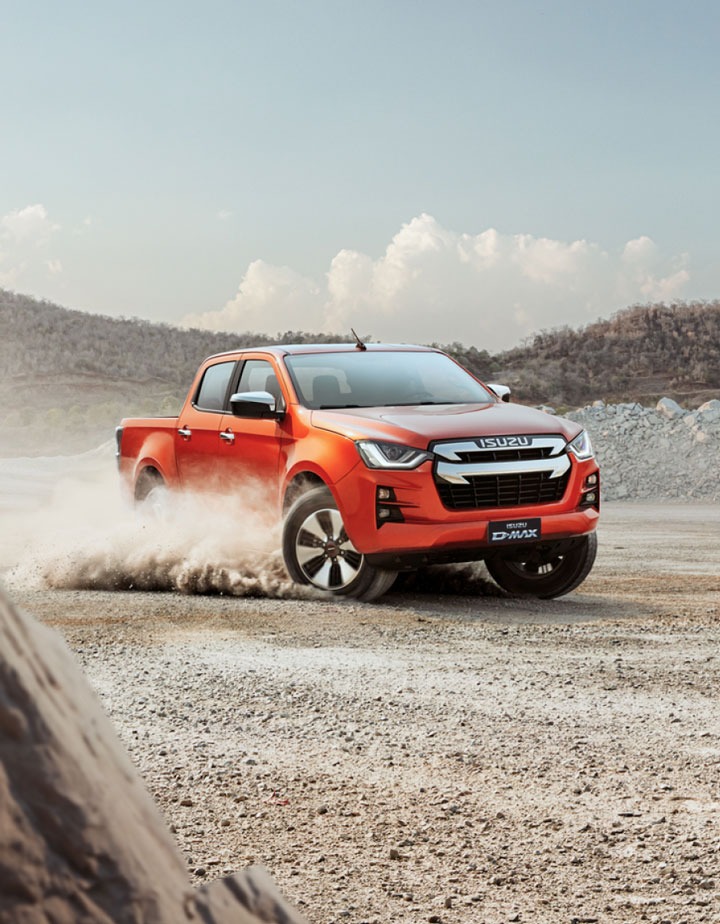 Isuzu D-Max
DIGITAL SERVICES AND SITES
2021