Michelin
2021
Working on Michelin's brand reputation in digital
BY SOLVING USERS' PROBLEMS WE REGAINED TRUST IN THE BRAND
Despite the excellent quality of Michelin products, the brand has had negative cases in digital. Most of them were related to the fact that users needed additional help or advice.
We launched a comprehensive processing of brand mentions in digital to collect all messages and not leave the user alone with their problems. Using the YouScan system, we monitored social networks, review sites, marketplaces, and other resources where the brand is mentioned.
The pool of work also included collecting and tagging mentions of the brand's competitors. Thus, we worked proactively - we monitored key indicators and qualitative characteristics on a monthly basis.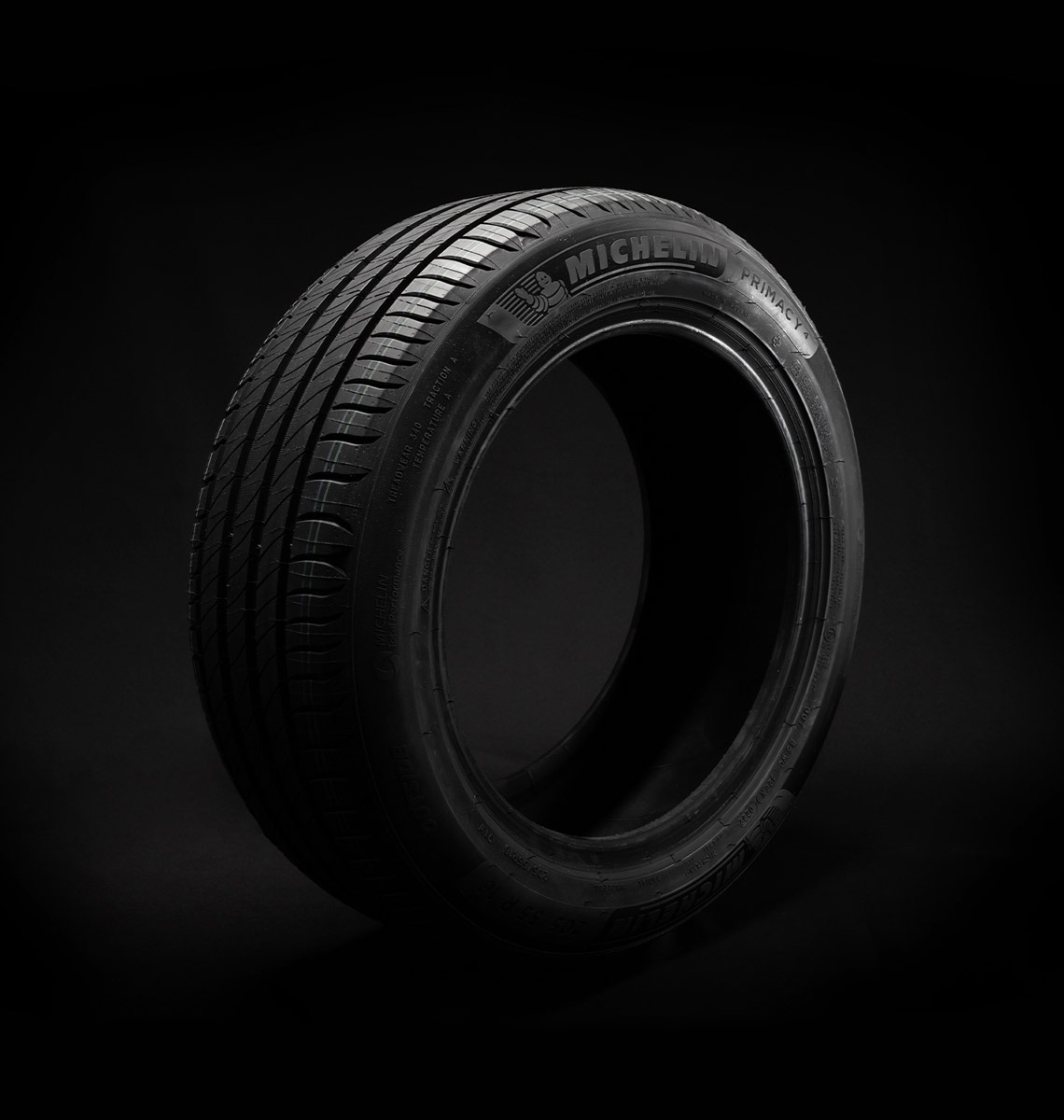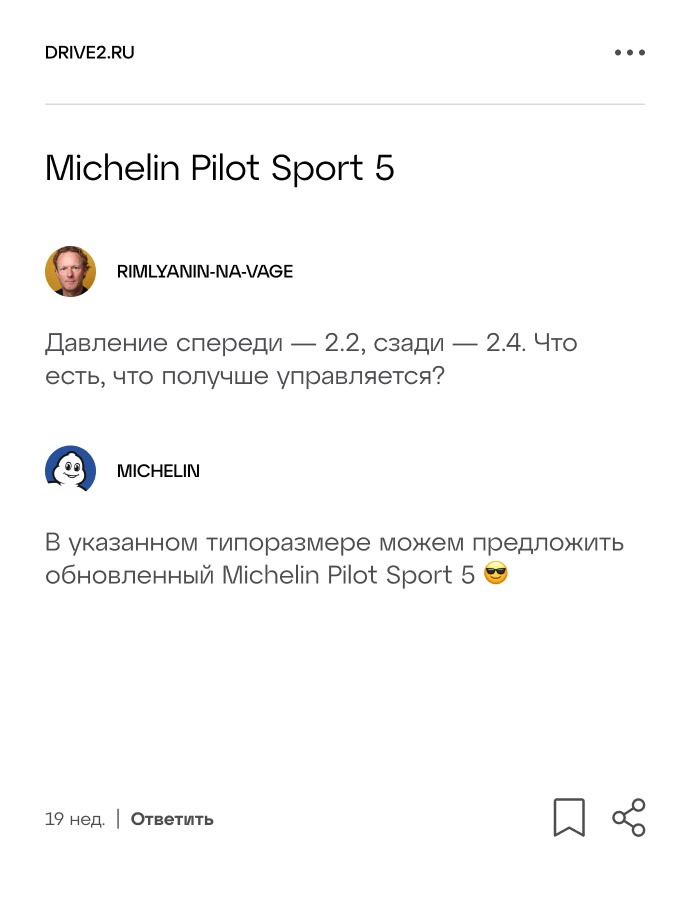 One of the main things we did was to level out the negative mentions and get to a neutral contact. When users needed help or advice, we spoke to them on behalf of the brand and addressed their questions. In order to broadcast an expert opinion and answer questions quickly we have built a clear and understandable process of communication with the company's departments.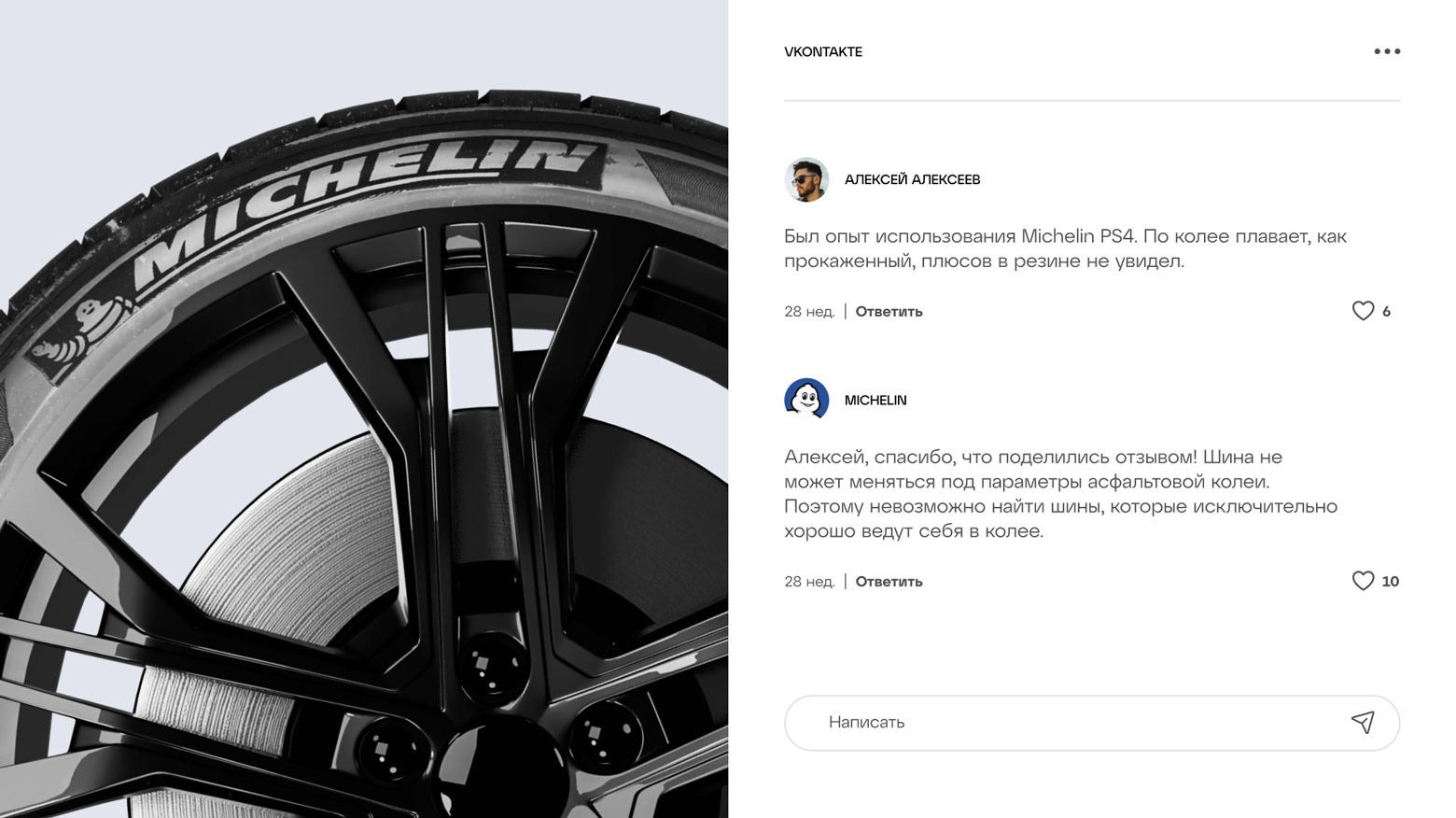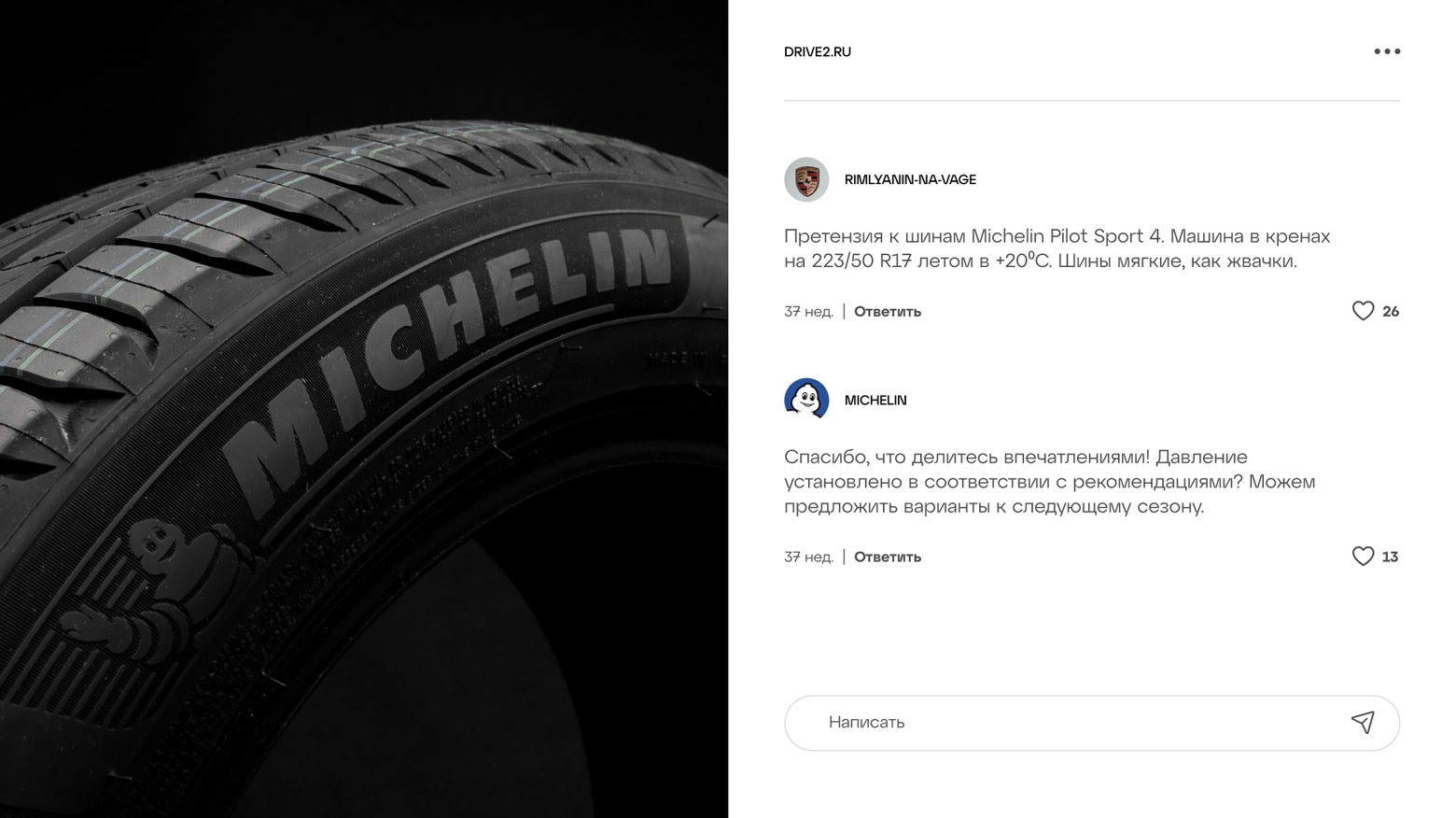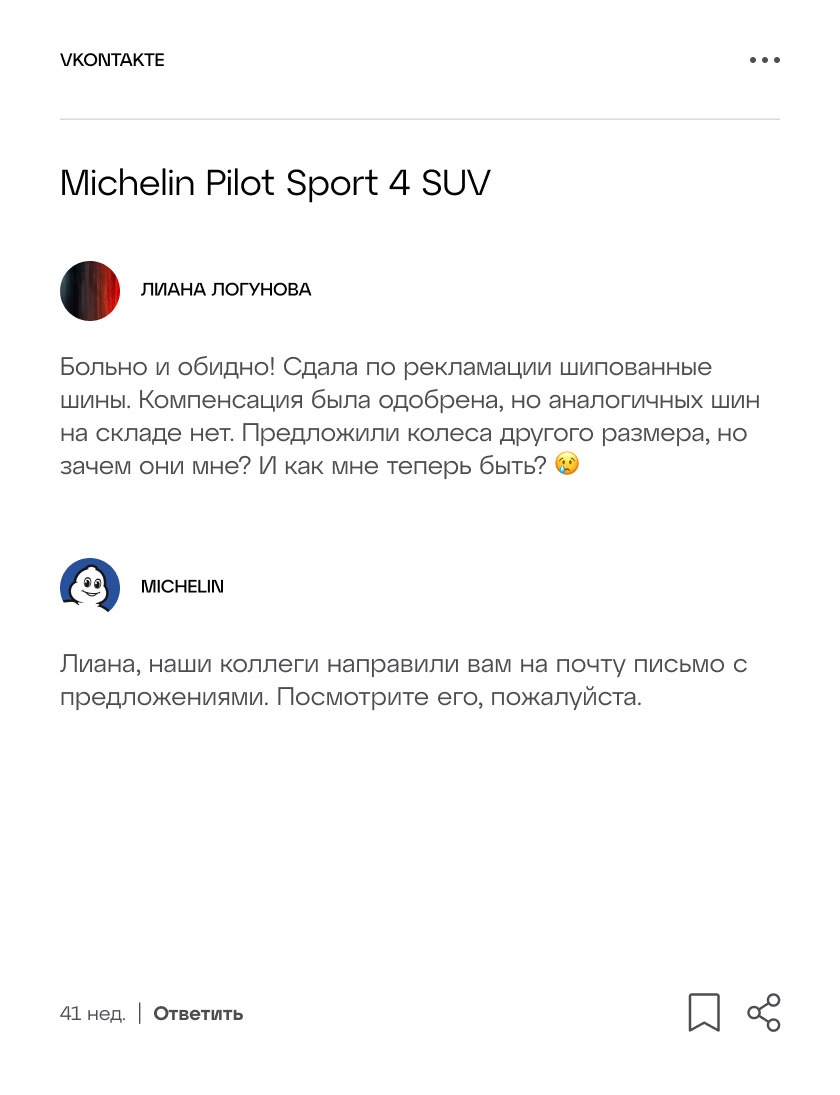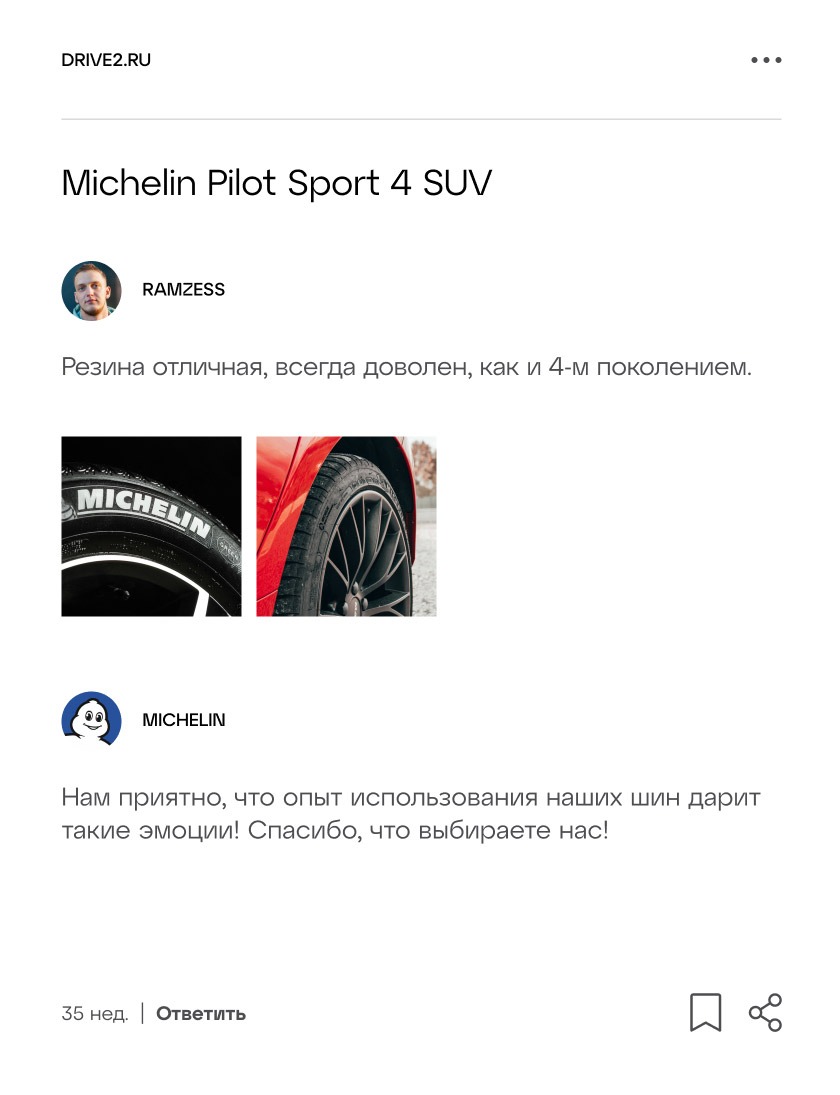 820,000 mentions of the Michelin brand and its competitors were collected and tagged. We processed the mentions on behalf of the brand and turned the negative communication into neutral. It took an average of 1.4 hours to respond to a user on the brand's official social networks on weekdays. Responses to users on third-party resources took an average of 4.7 hours.
MENTIONS
Mentions were processed on behalf of the brand
REPUTATION
Negative mentions of the brand changed to a neutral tone
Olga Sokolova
SMM project director
Anastasia Dzotsoeva
SMM Group Head
Valery Andreenko
SMM manager
Asya Airapetyan
Account manager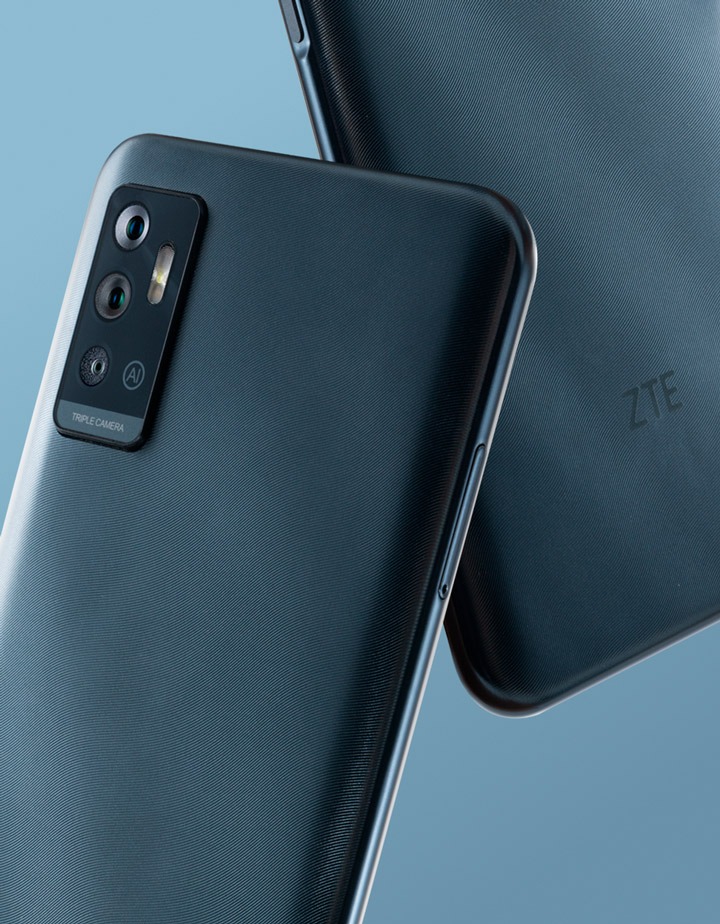 ZTE Blade
CREATIVE CAMPAIGNS
2021