Kinder Natoons
2021 х 2020
Kinder Natoons Surprise Promo Campaign
Client
Ferrero
digital services and sites
creative campaigns
smm
We have developed a promotional mechanism and came up with prizes
As part of the Kinder Natoons campaign we developed a promo mechanism for registering receipts in the VKontakte (Russian social media) chat bot. First, users register 3 receipts. Then they answer quiz questions from the Natoons app and receive prizes right in the chatbot.
We have included weekly prizes and the main prize right into the mechanics. Guaranteed and weekly prizes could be claimed offline and were partly developed by our team. The grand prize was a trip to the Caucasian Reserve in Sochi. With this prize, we highlighted the environmental agenda of the Natoons campaign.
Promo site
Chatbot
Digital game
Promo video
Digital banners
SMM
Ferrero
Creative campaigns
About project
2021 х 2020
The main tool for attracting an audience is a promo site. Its structure is designed in such a way as not to lose users and direct them to the chat bot as well as the Natoons application. The site has a gripping game where children need to find hidden animals. We also created an advertising clip in which 60% of the video sequence is CG - 3D graphics, animated characters and rendered scenes.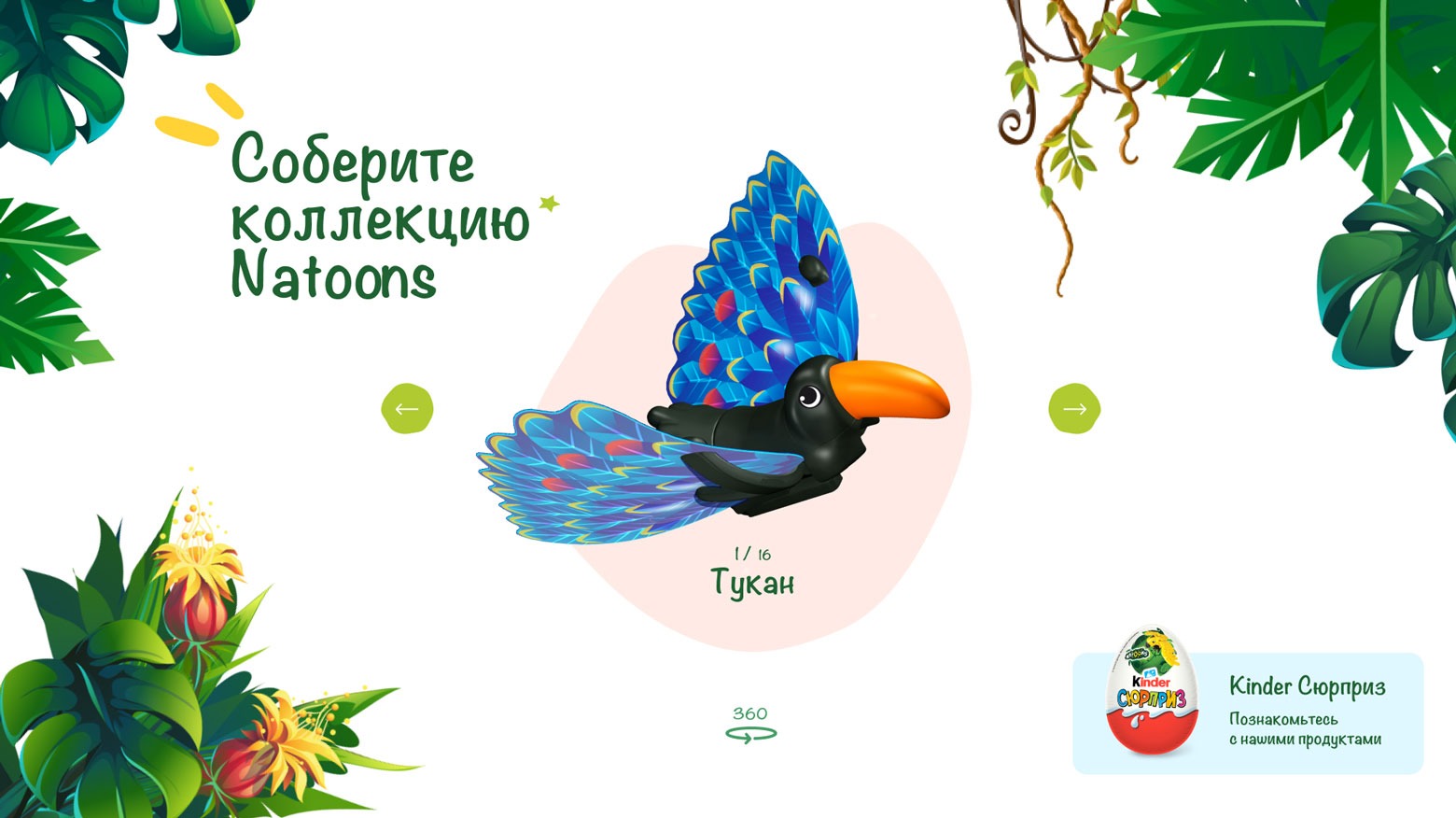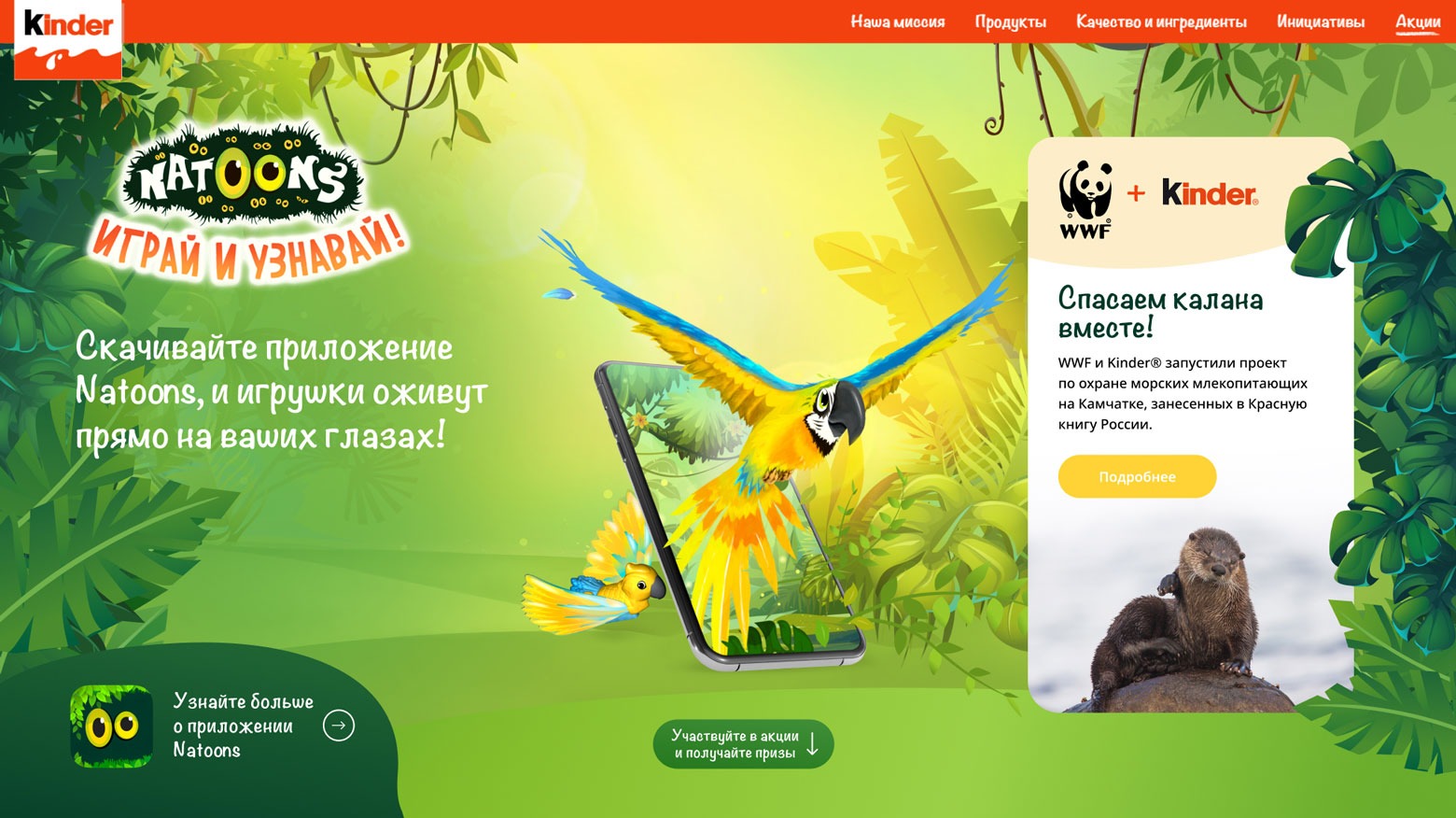 Using the chatbot on the VKontakte platform users could participate in the promotion without unnecessary registrations and authorizations. The chatbot helped throughout the campaign. Users downloaded checks, answered questions and received gifts right there.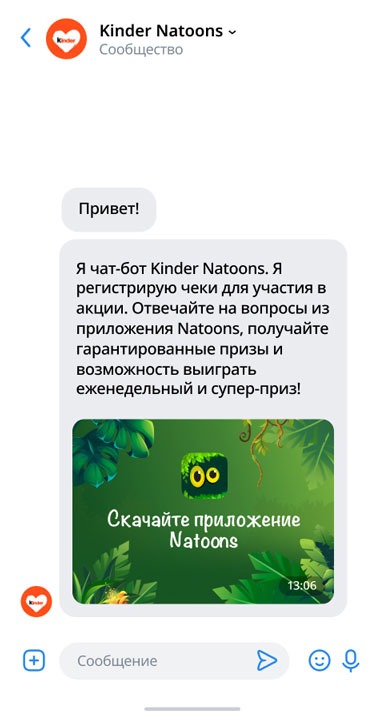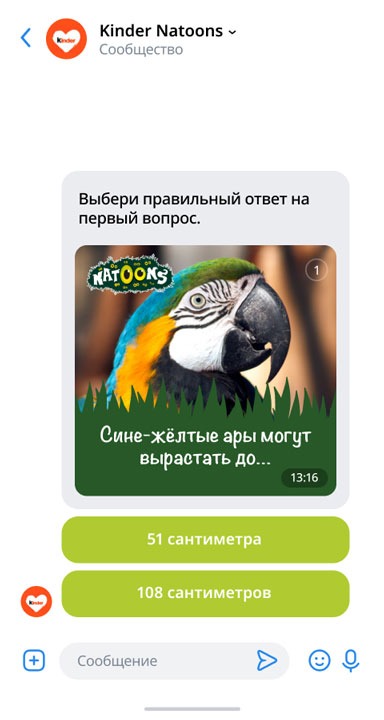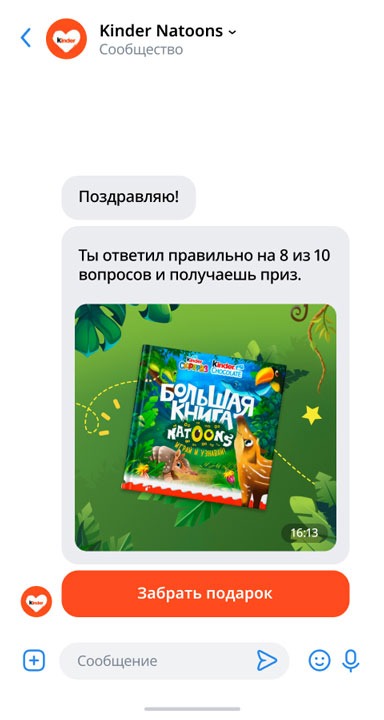 Digital banners, SMM and E-commerce
As part of the campaign, we placed animated banners on websites and on digital platforms in Moscow. We have developed promo pages and banners for such Russian digital marketplaces as Ozon, Utkonos, Perekrestok, Goods and Beru. We also created a series of posts on social media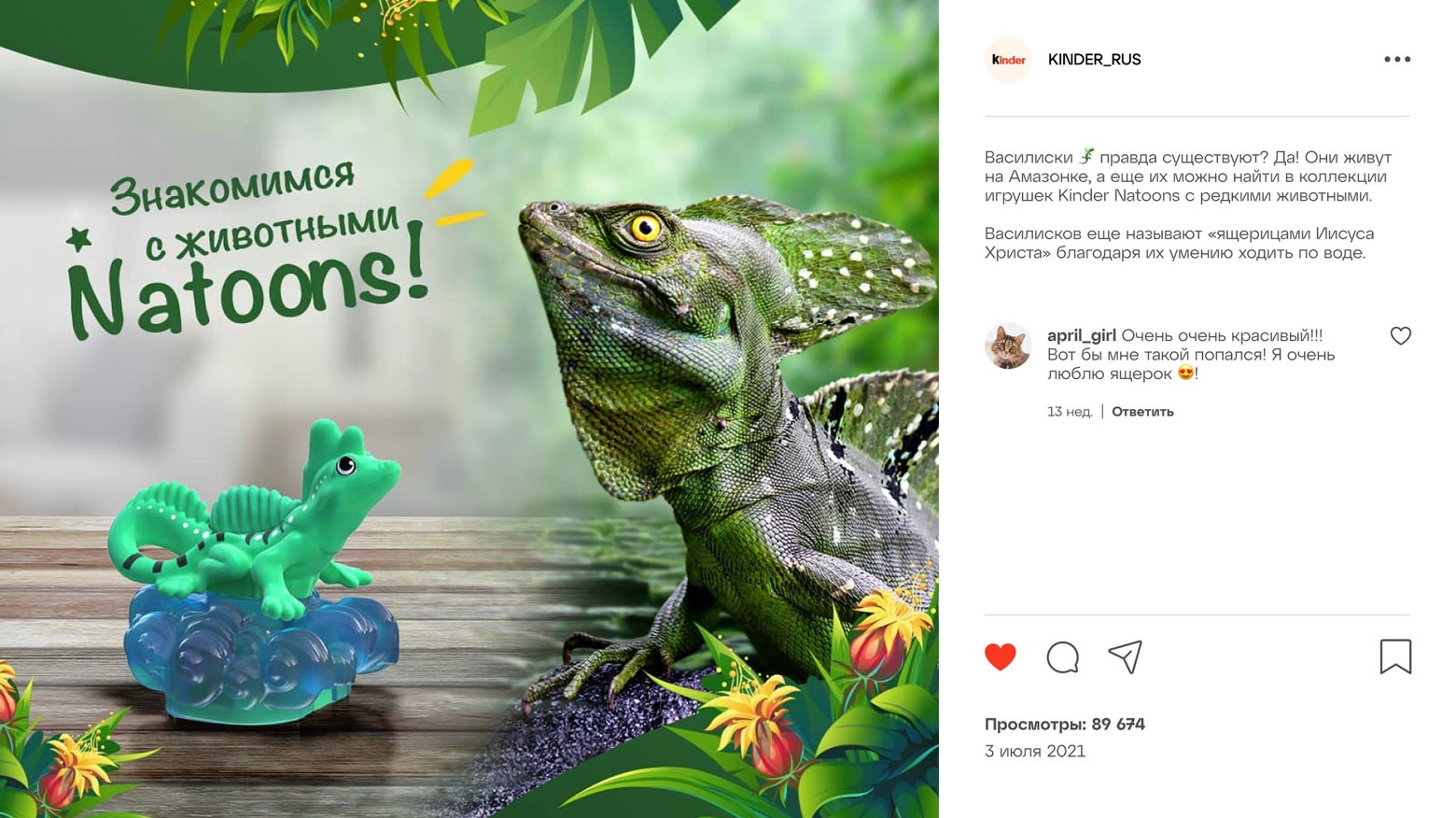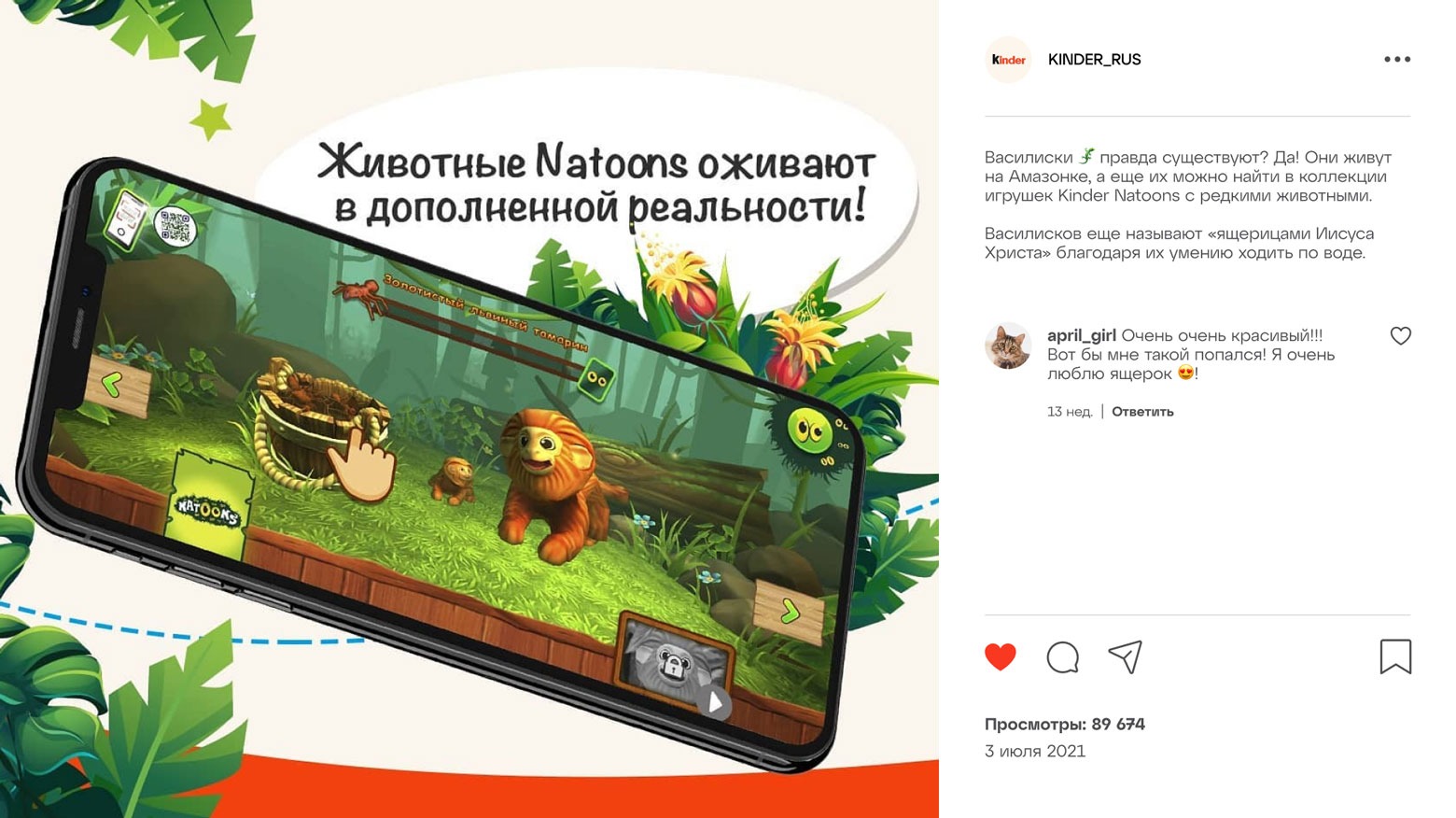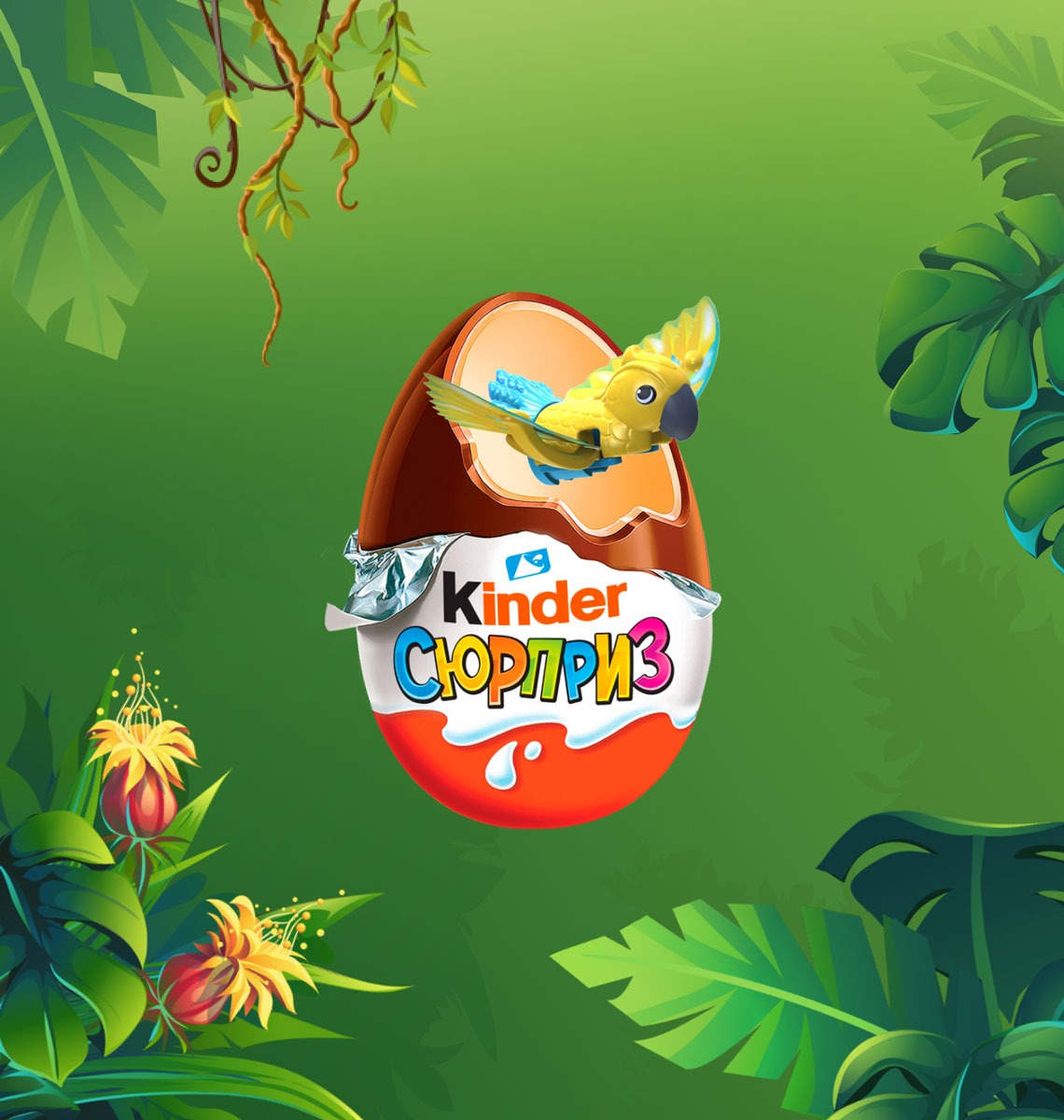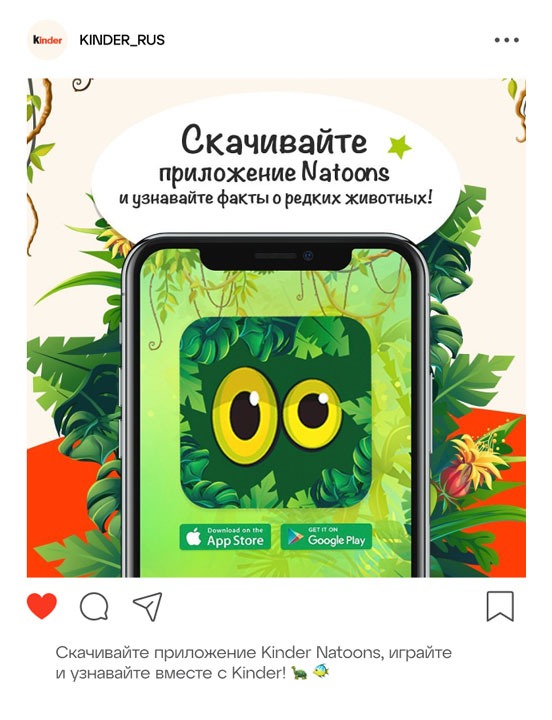 WWF and National Geographic
As part of Kinder Natoons' cooperation with WWF and National Geographic we highlighted the problem of endangered animals in Russia. The special project is implemented in the form of special pages on the main site and various resources such as Cosmo and Women.ru. In social networks, the project is represented by a series of collaboration posts with bloggers.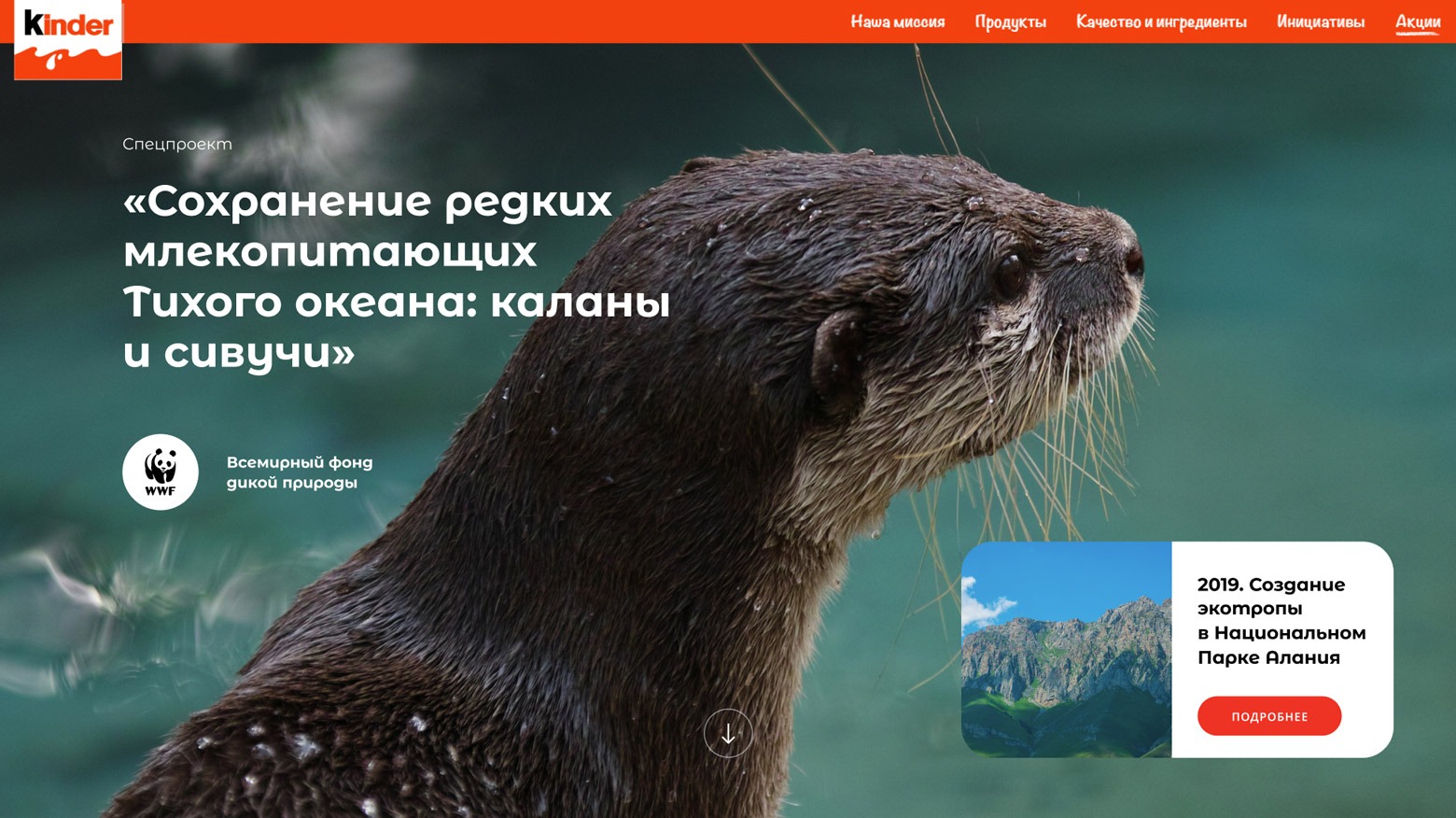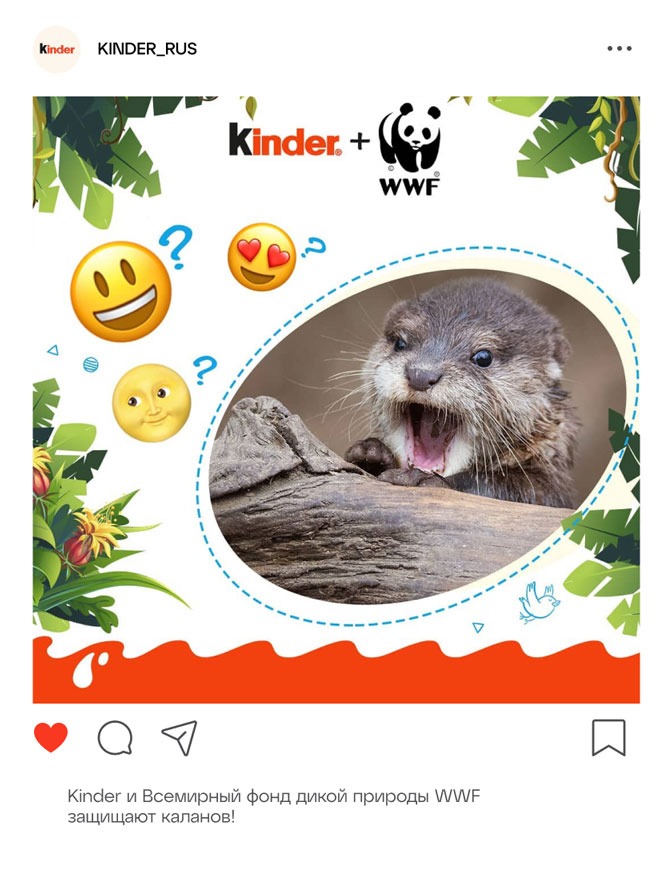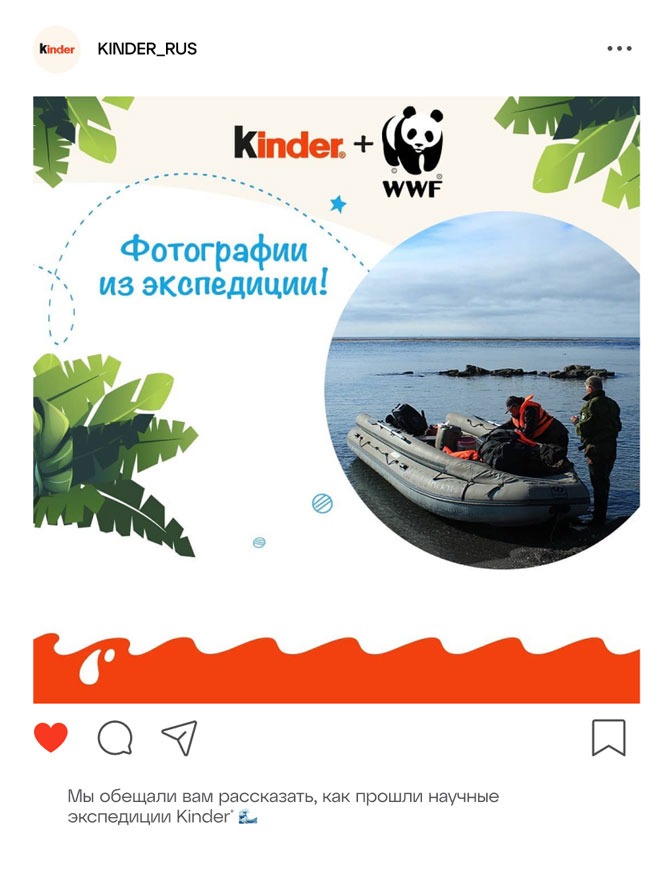 Prizes
The client completely entrusted us with the creation of prizes as well as the organization of the main prize, which was a trip to the Caucasian Reserve in the city of Sochi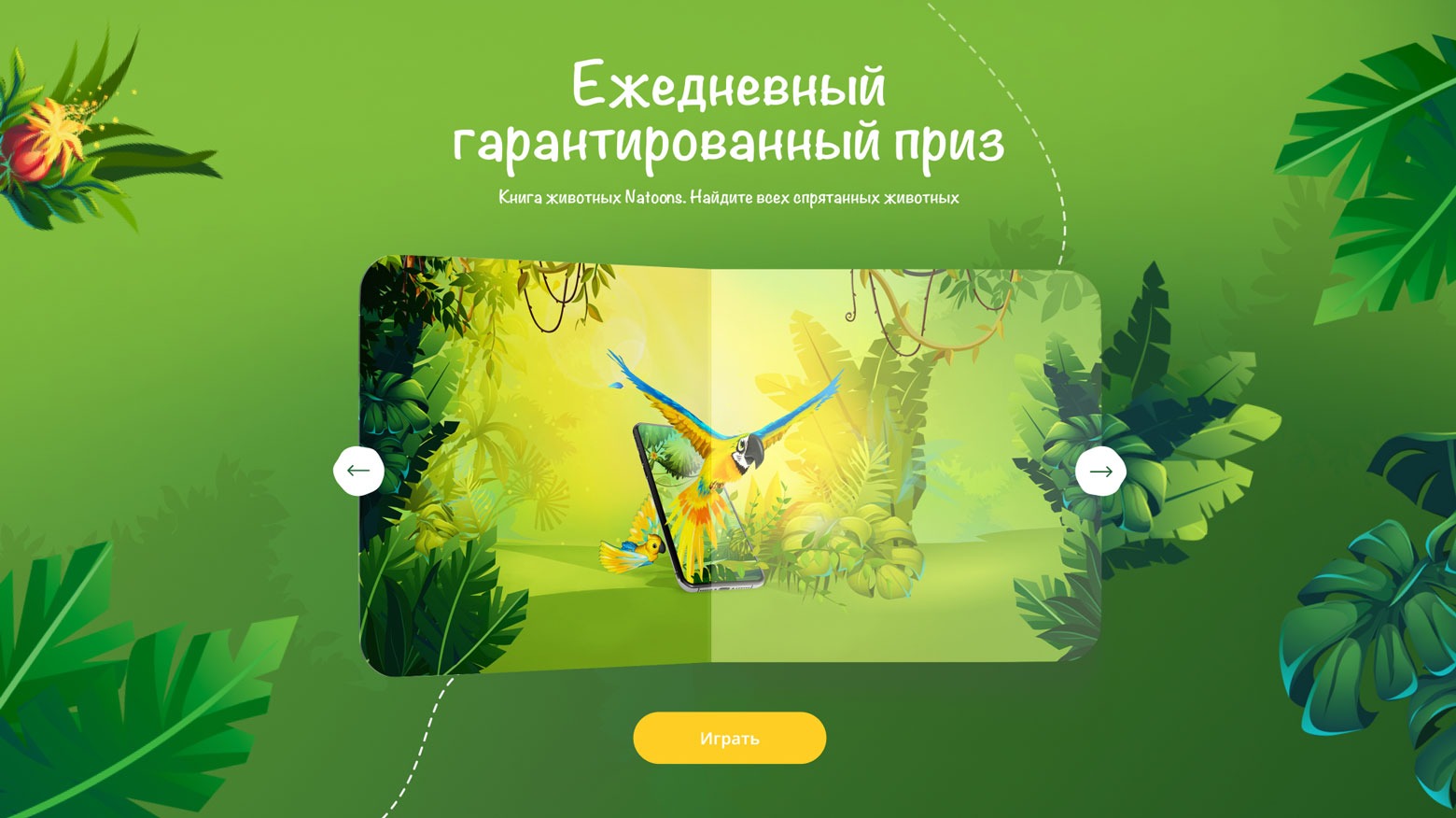 The chatbot was used by 2432 users. For the whole time of the promotion campaign 4546 people took part in it. Natoons contest social media post garnered the most engagement in 3 years.
Offline
Guaranteed prizes received
Participants
Took part in the promotion
Sergey Taratynov
Art Director
Denis Andreev
Senior designer
Ariadna Lapyshova
Project manager
Arseny Arkhipov
Digital Director
Marina Sosnina
SMM Group Head
Valeria Babakova
Account manager
Vadim Solodyannikov
SMM Art Director