KFC
2020 х 2019
Maintaining KFC social networks, increasing knowledge of products and promotions
THE NEW FACE OF KFC IN DIGITAL
We increased engagement and sales in 6 months by introducing an advertising persona in our digital campaigns.
We had several tasks: ➀ Suggest options for integrating a new character, Colonel Sanders, into digital; ➁ Increase engagement in communities without promotional efforts; ➂ Find a new approach to product announcements and promotional support; ➃ Narrow the category gap in SM metrics and become a full-fledged promotional channel to increase sales; ➄ Increase audience knowledge of current brand promotions.
In the absence of regular promotional promotion, it was very important to make sure that people started coming to the community themselves and not just from the feed.
SMM support
Viral videos
Moderation
We decided to abandon the old content mechanics and focused on a completely new approach. The community is no longer "just posts with a chicken", each post now has a service value for the user. The user either finds out about a promotion, or learns about a new product, or laughs at a meme, or participates in an interaction.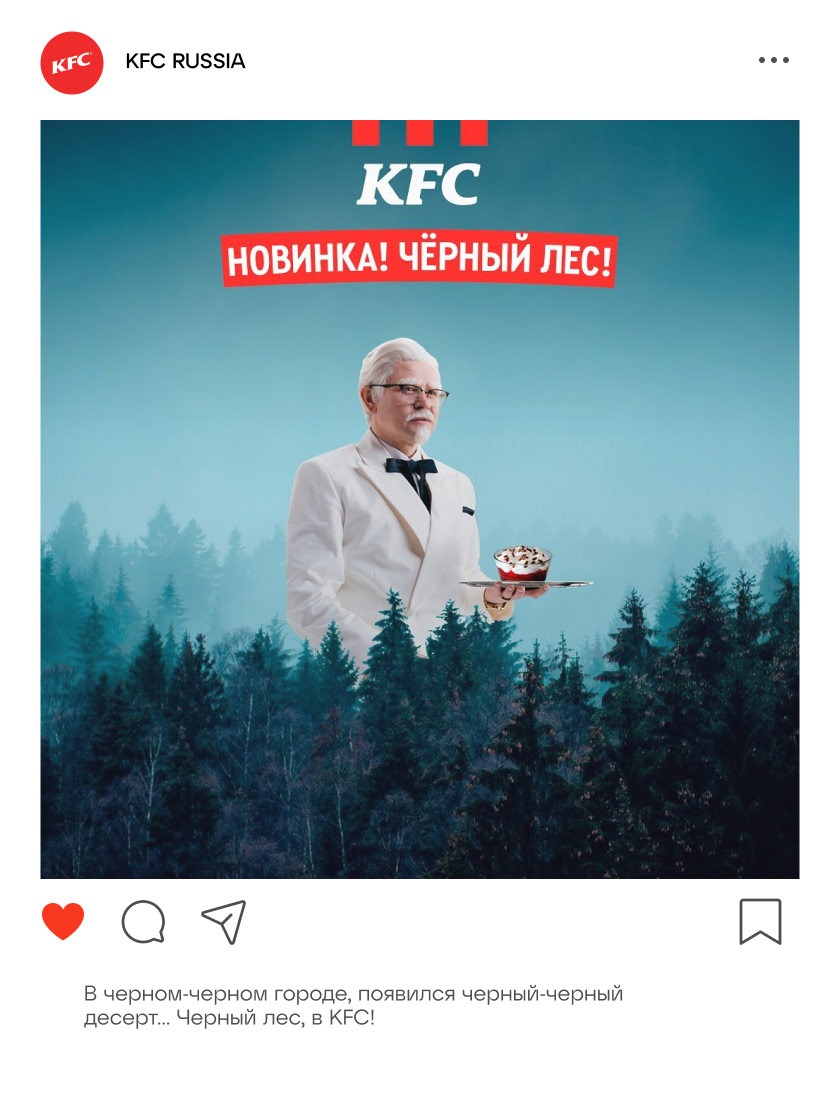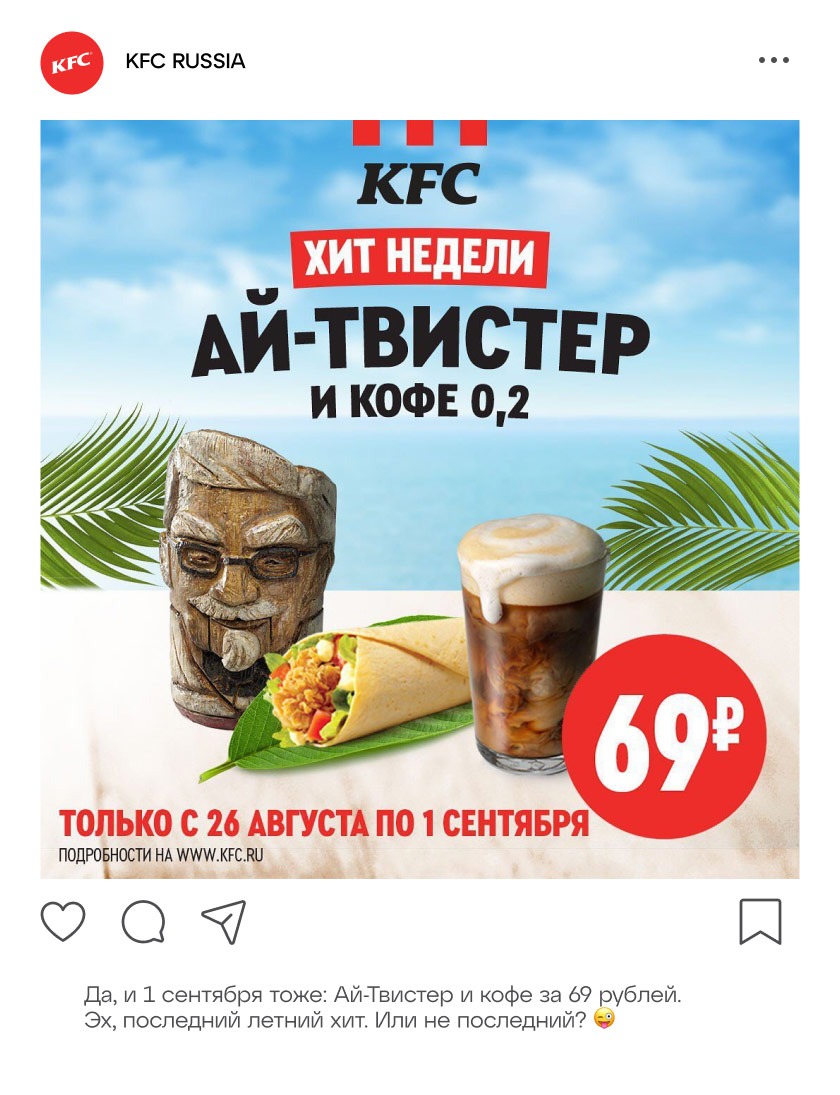 Due to limited access to the actor who became the new Sanderswe we create all content based on only two photo shoots. Because of the limited access to the actor who became the new Sanders, we created all of the content based on two photo shoots. And in order to make the character feel alive and interesting, we focused on motion-picture advertising - it allowed us to expand our content possibilities.
With content activations, we made the audience feel as if they were in control of the promotions that were going on in the restaurants. This helped "shake up" the brand's large but terribly bored audience, and we saw a significant increase in the number of comments already in the first month of work.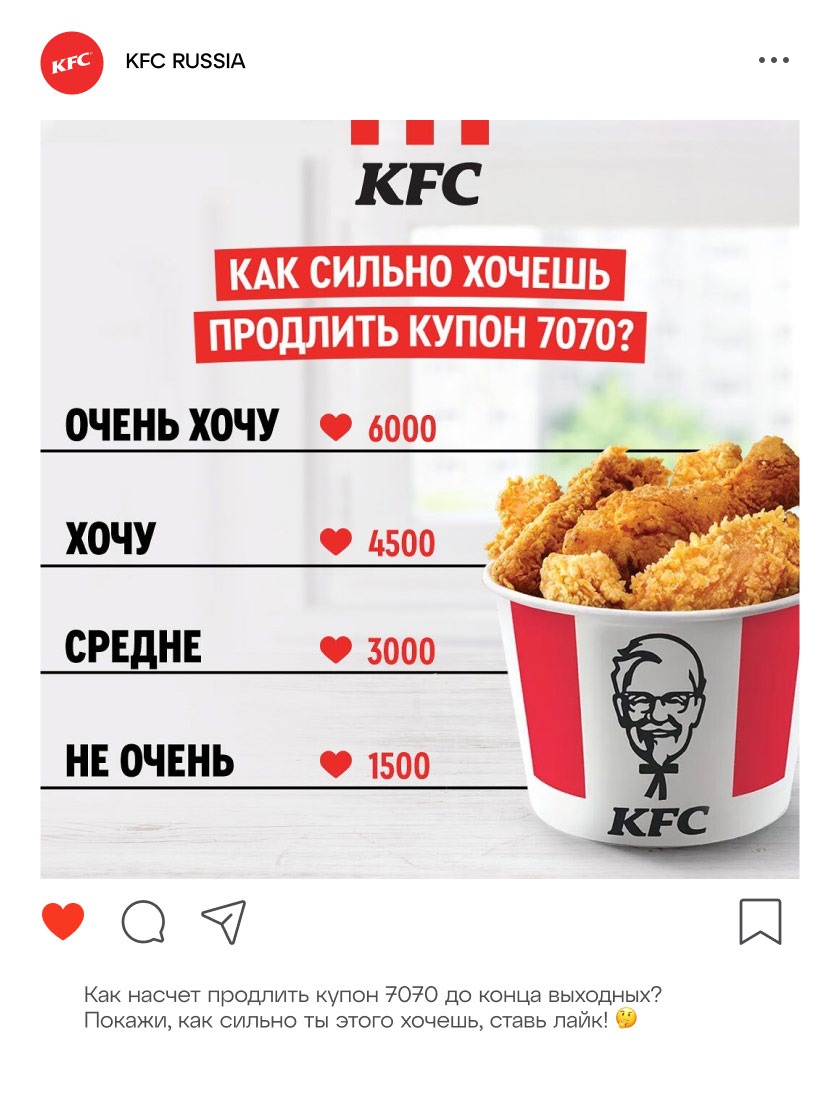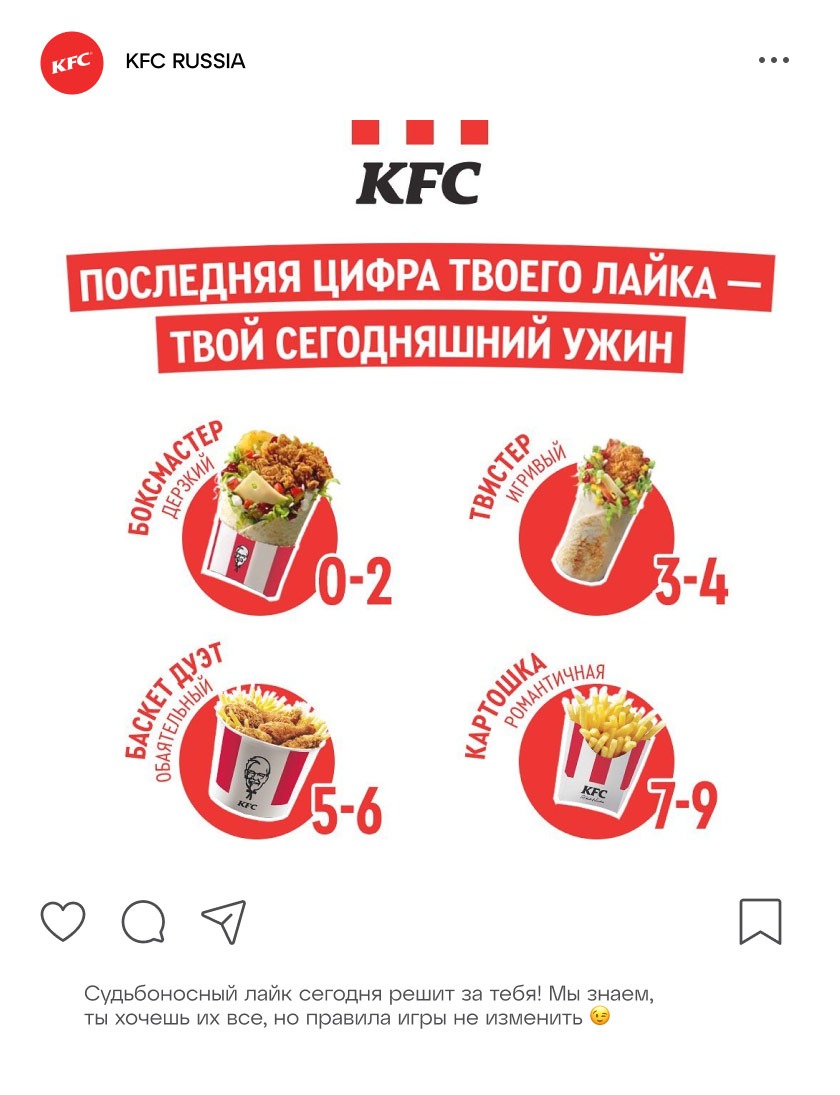 In 6 months, KFC became the best in the QSR segment ahead of Burger King, which for many years was considered the leader in this niche. The average number of targeted actions per post is more than 8 thousand, ERview is 2.7%.
SOCIAL NETWORKS
The total organic reach in social media
SUBSCRIBERS
Subscriber growth for six months without promotion
Olga Sokolova
SMM project director
Anastasia Budanova
SMM manager
Daria Chizhova
Project manager
Julia Borodina
SMM Art Director
casesportfolio
next
Experiential marketing
Allcases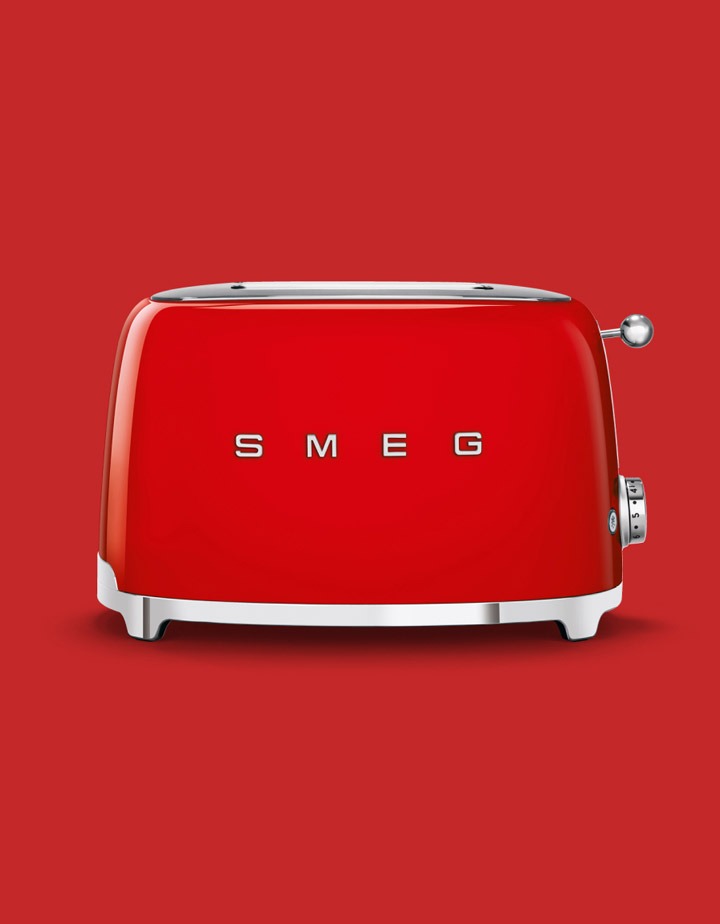 Smeg
EXPERIENTIAL MARKETING
2020