Isuzu D-Max
2021
Isuzu D-Max Product Site
Client
Isuzu
DIGITAL SERVICES AND SITES
CONFIGURATOR
WE SHOWED THAT THE ISUZU D-MAX IS MORE THAN JUST A PICKUP TRUCK
The Japanese company Isuzu is known in the Russian market as one of the leading manufacturers of commercial vehicles. In 2021, the company decided to strengthen its position in the segment of passenger cars and presented a new generation of the Isuzu D-Max pickup.
Pickup trucks are not widespread in Russia, so we had a non-standard challenge. We had not just to talk about the features of the car, but to explain that the Isuzu D-Max is more than a pickup truck. We had to show that the pickup has all the advantages of an off-road vehicle and at the same time feels good in an urban environment.
Design
UX/UI
Development
CRM
Support
Isuzu
Digital services & sites
About project
2021
At the beginning of the work we divided more than 50 features of a pickup truck into groups - design, comfort, frame, innovation and others. Each of the 7 pages reveals a certain aspect of the pickup. This allowed us to show that the Isuzu D-Max is not just an off-road vehicle, it has the qualities of an urban car - stylish design, comfort, safety and road-useful features.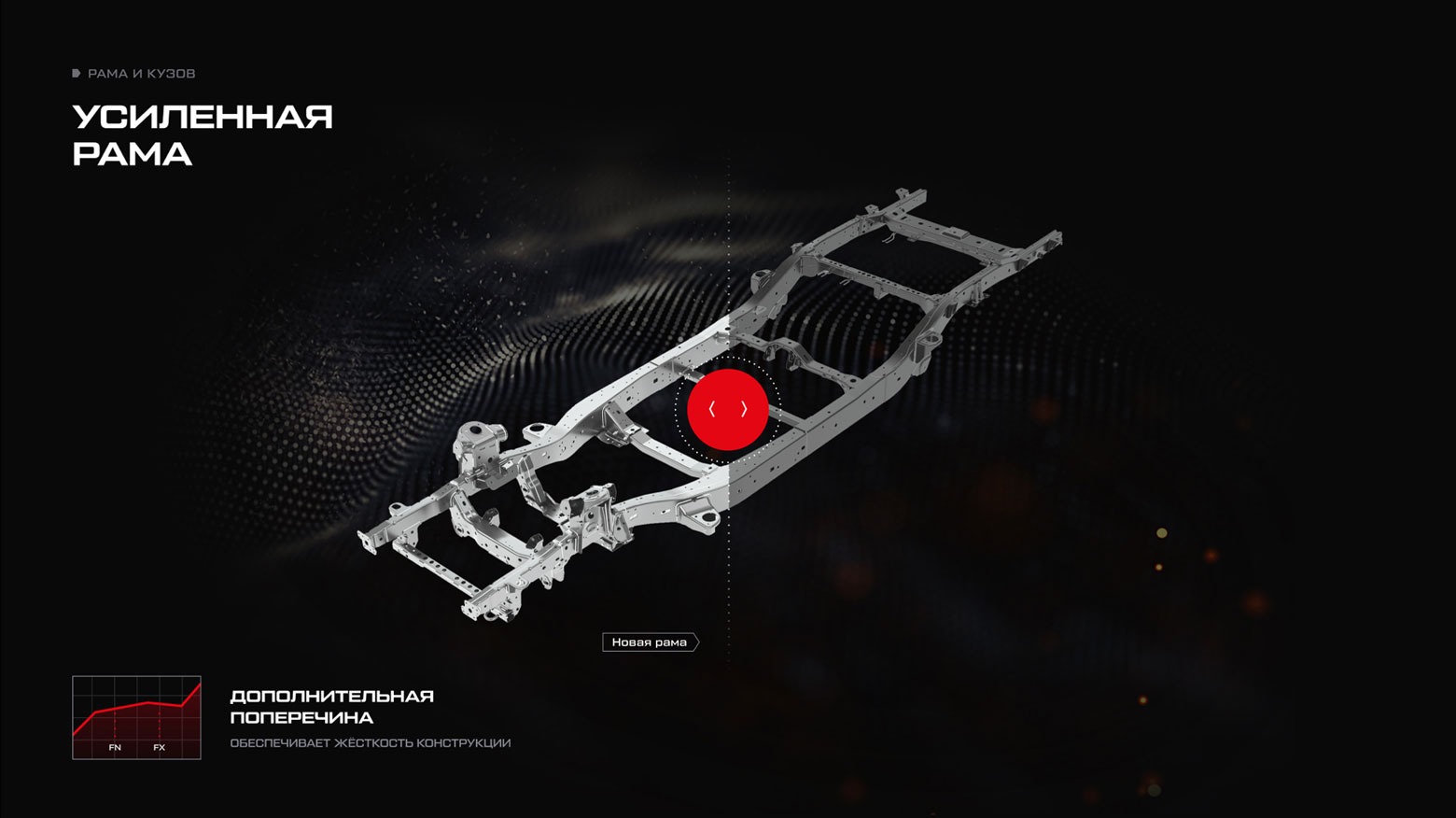 Presentation of information
Plain and simple
All the benefits of the new Isuzu D-max are shown simply and, most importantly, clearly. Even such a complicated feature as "reinforced front suspension arm" becomes easy to understand through videos and descriptions. Each section also has a small interactive unit where the user can inspect the interior or start the engine.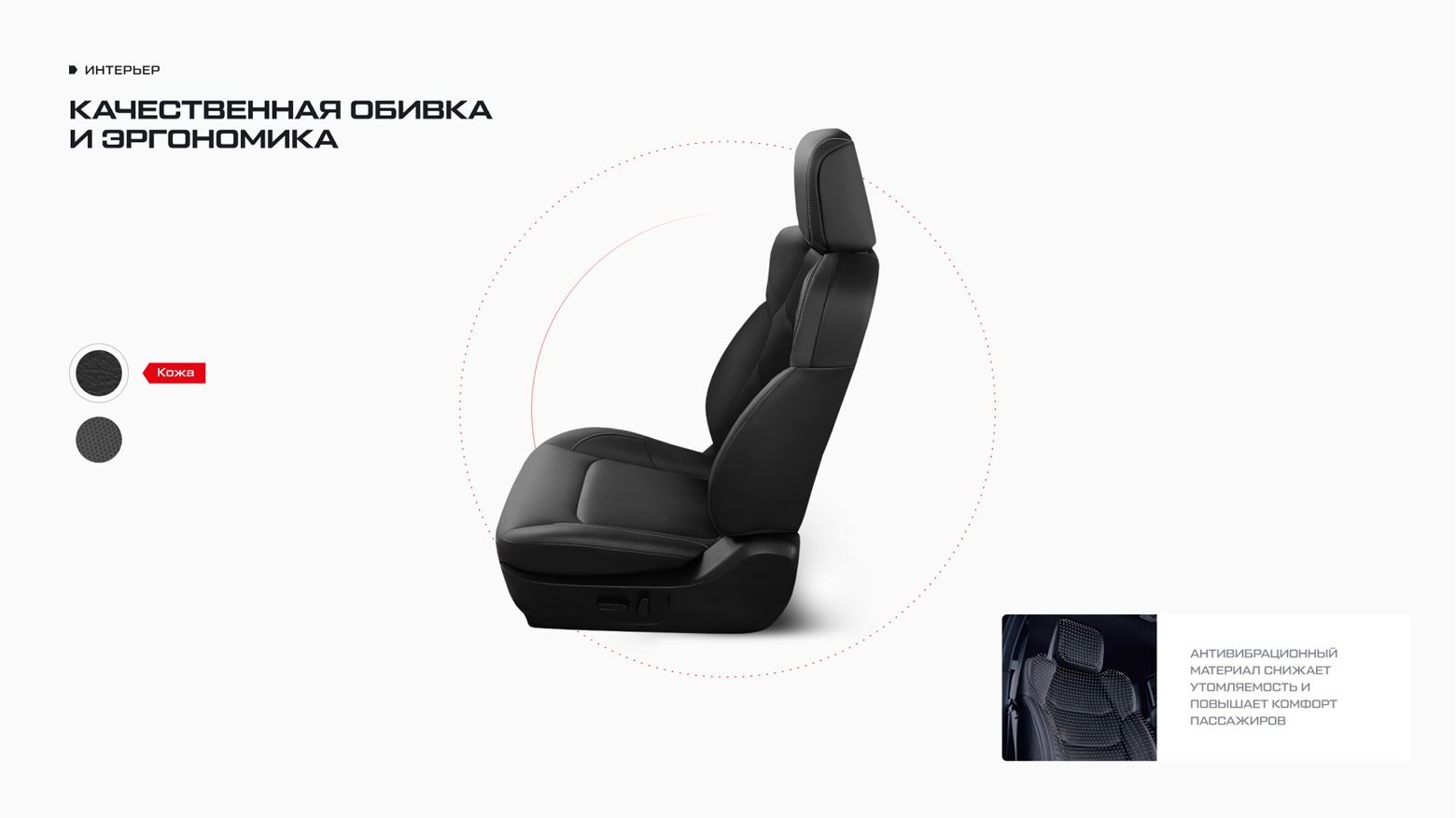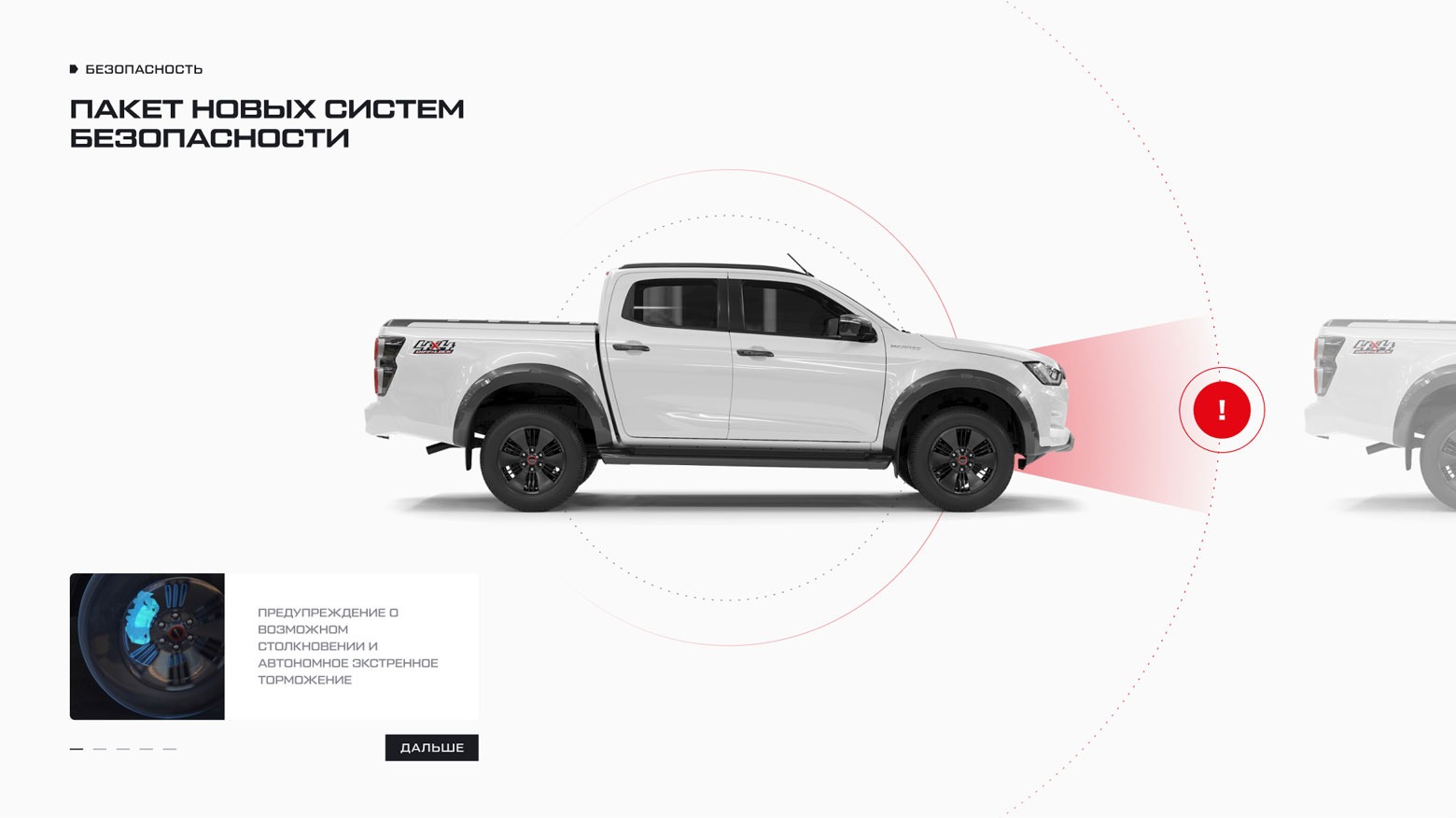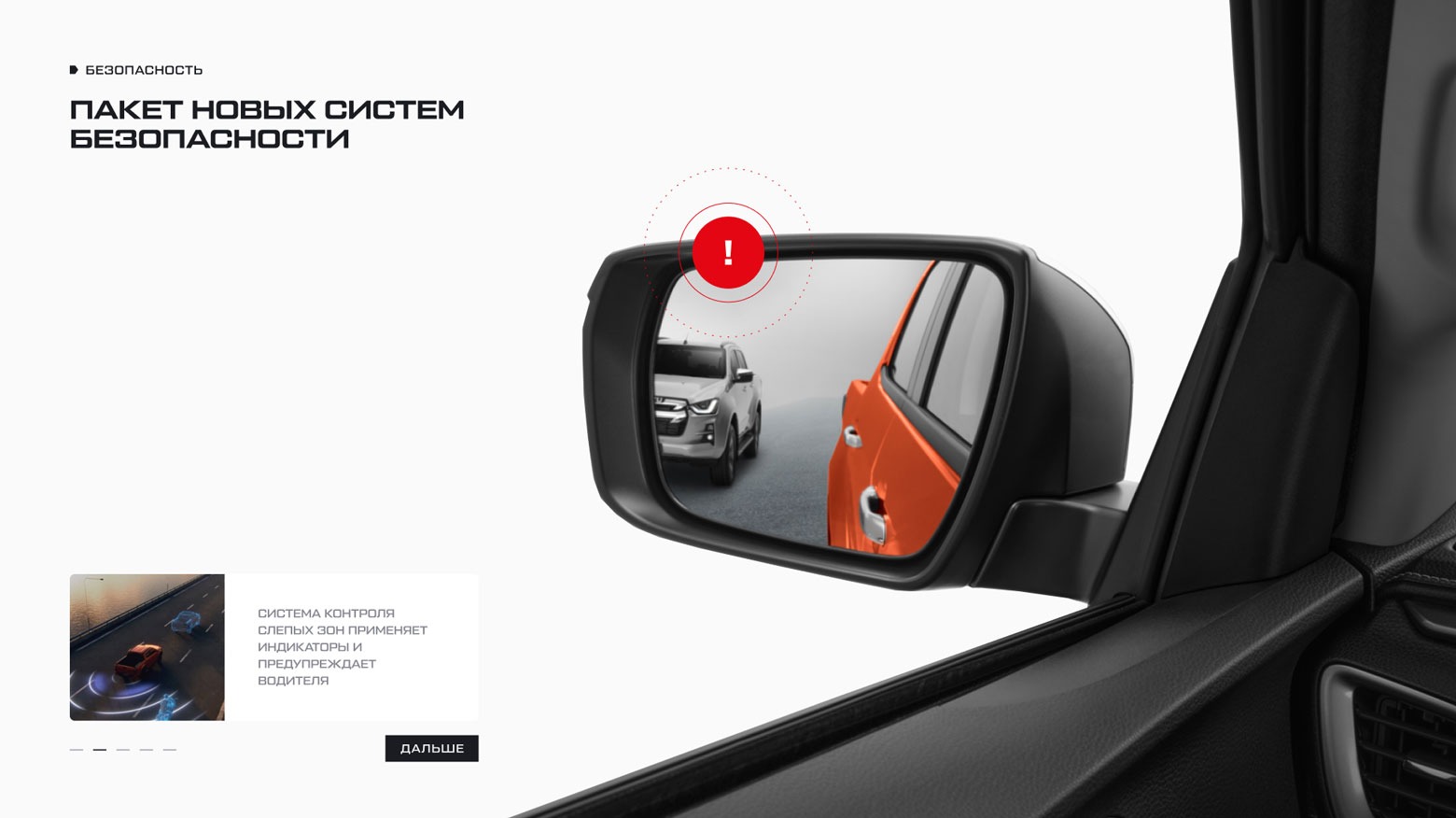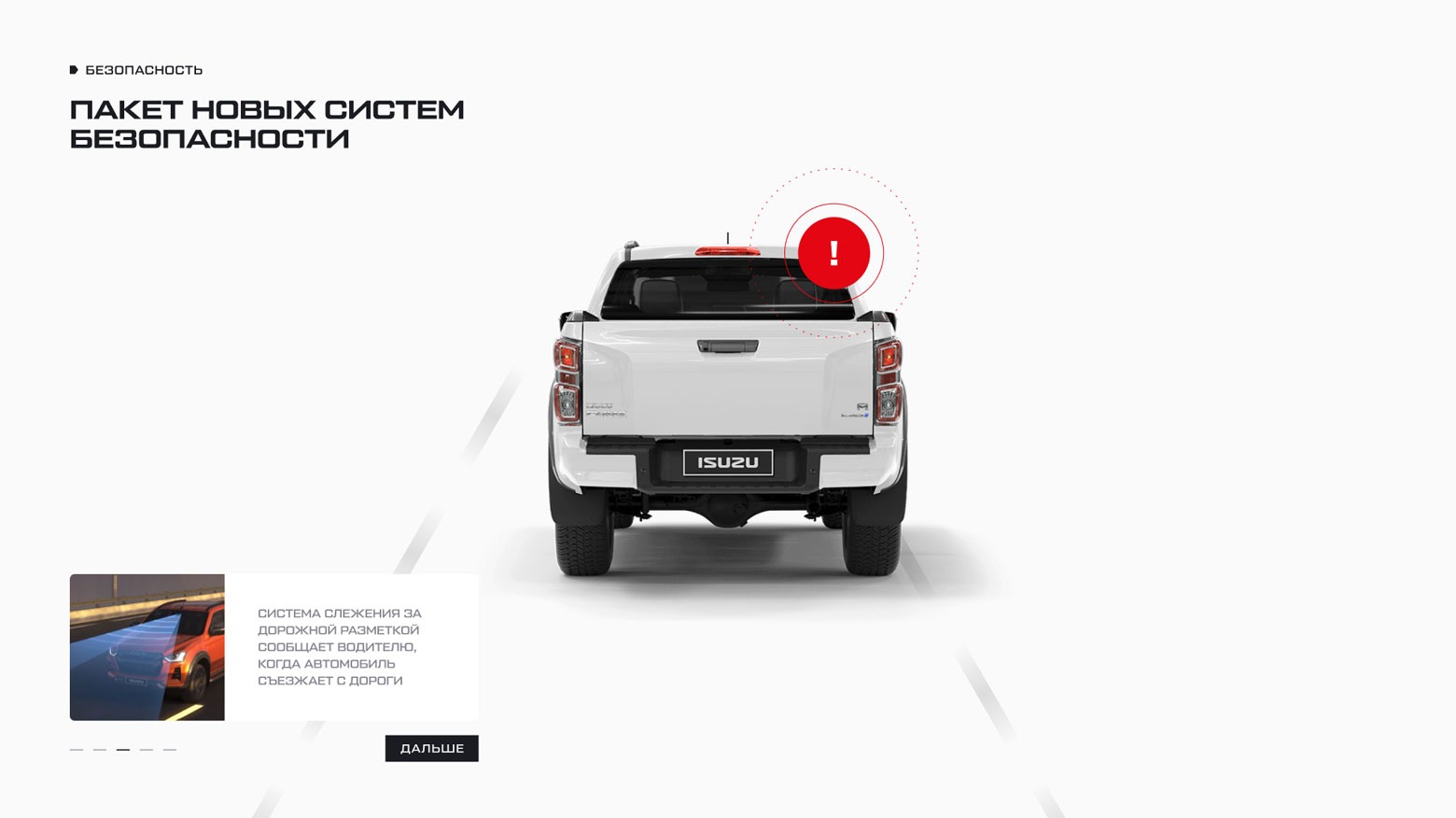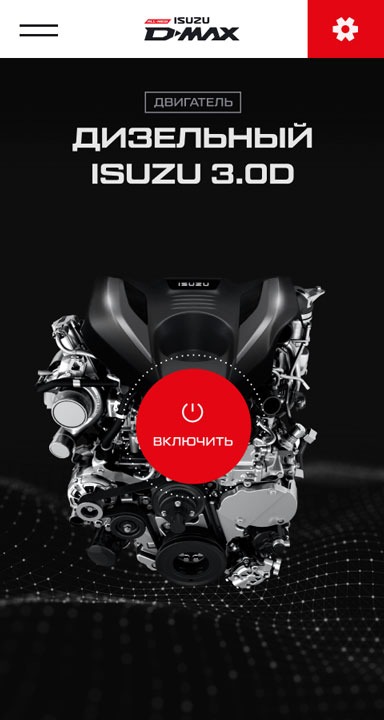 The task also included the development of related pages and functions for selling a car - a configurator, a comparison of trim levels, a loan calculation and an appointment for a test drive. Nothing superfluous, everything is simple and accessible to users.
ABOUT THE WORK ON THE PROJECT
The site both conveys the aesthetics of the Isuzu D-Max and is an excellent sales tool: it has a convenient configurator, a dealer search and a test-drive record.
Alyona Erofeeva
Project manager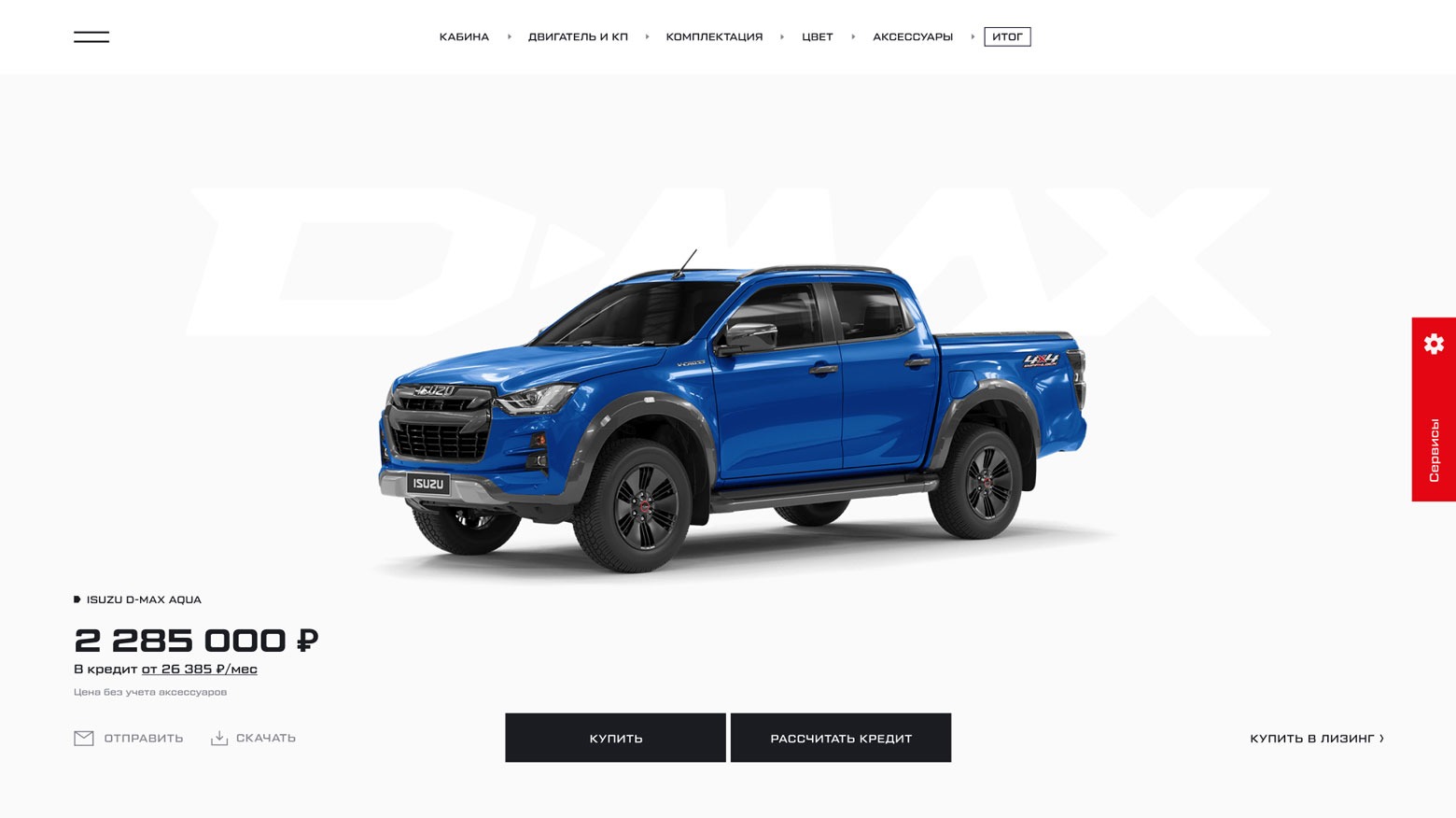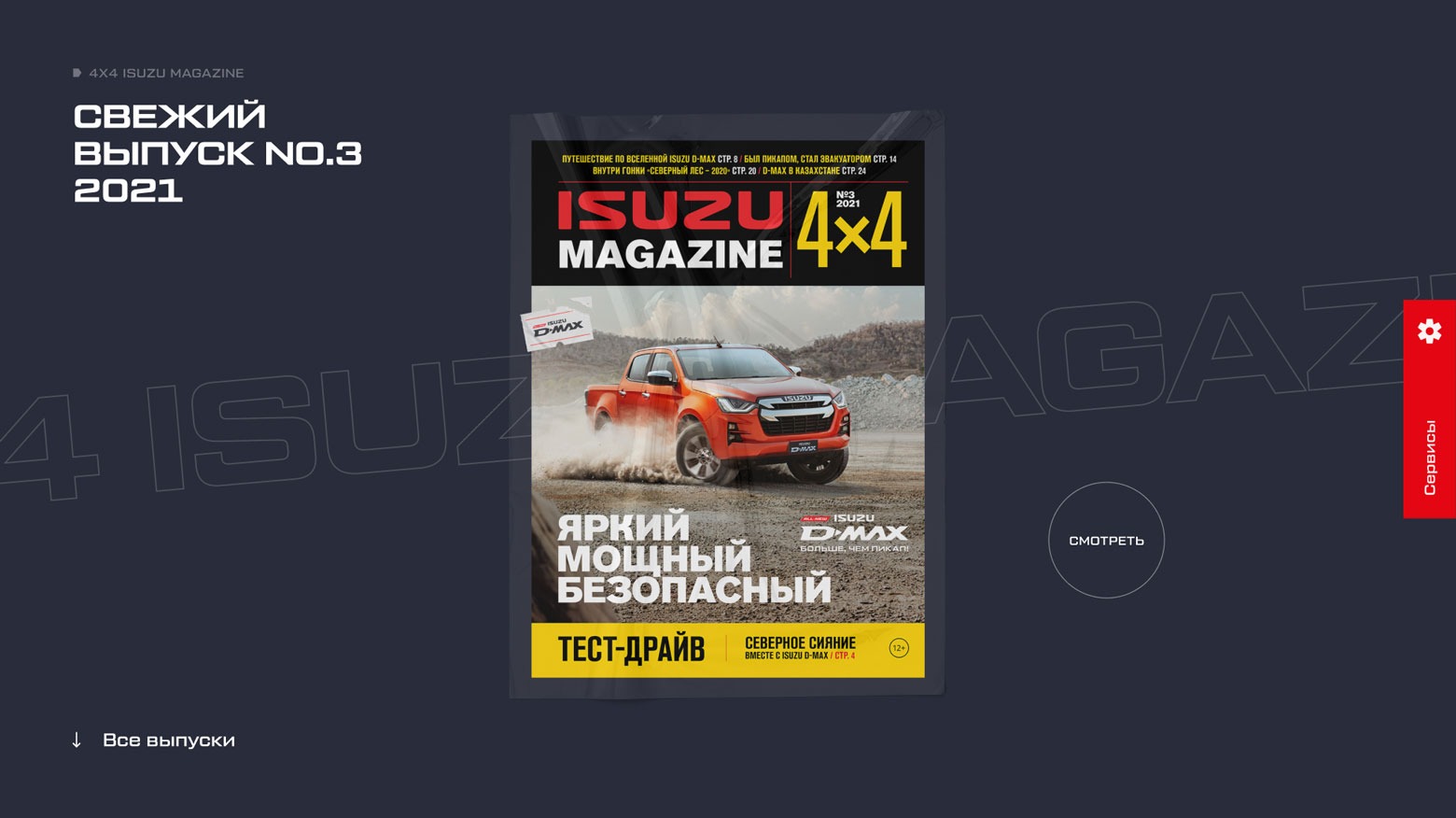 All vehicles delivered for the Russian market in 2021 were sold in just 7 months. In September 2021, the Isuzu D-Max won the " Off-Road Vehicle of the Year" award in the pickup category. Leading automotive media and bloggers praised the new generation of the pickup.
CONVERSION
Applications for test drives increased by
SALLS
Purchase orders have increased
Victoria Zhuravleva
Group Head
Alyona Erofeeva
Project manager
Anastasia Khristoforova
Designer
casesportfolio
next
Digital services & sites
Allcases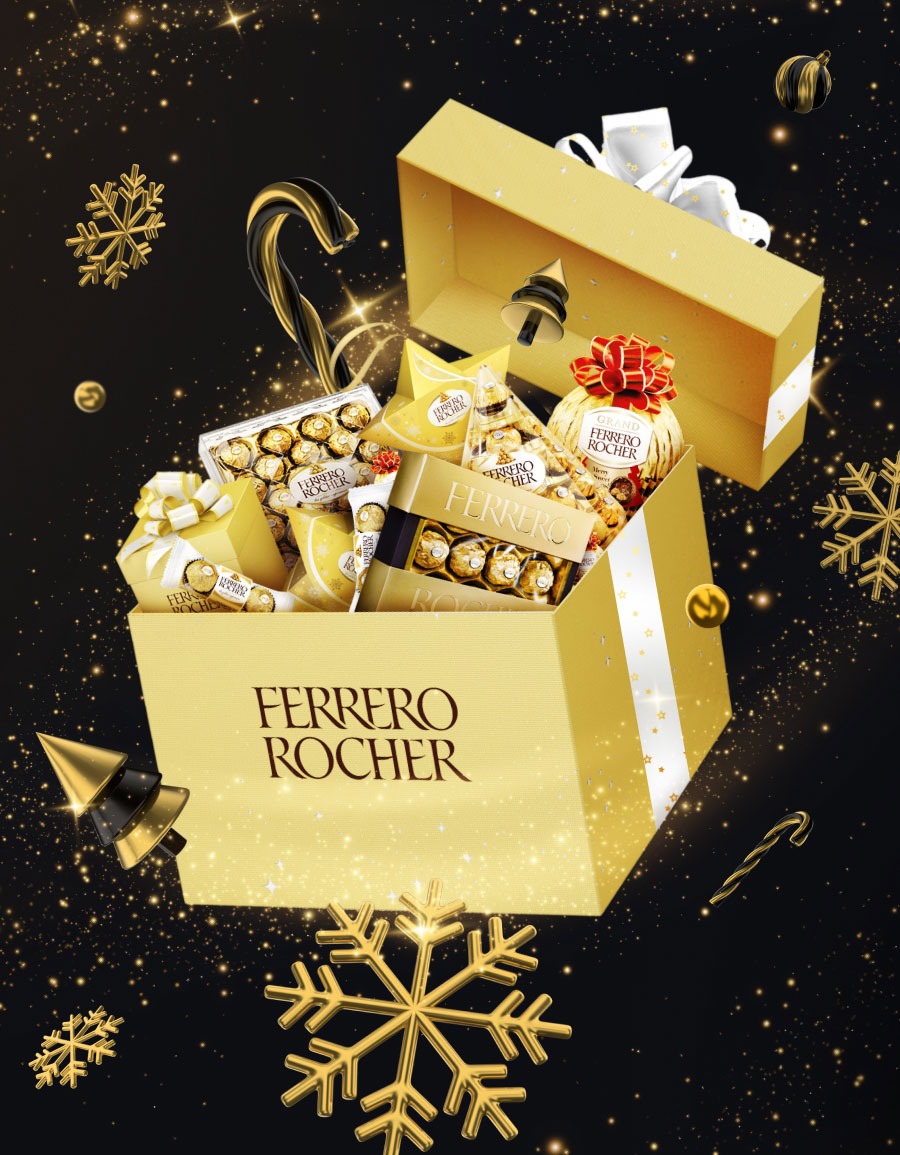 Ferrero Rocher
Digital services and sites
2021