ZTE Blade
2021
We made videos for ZTE Blade with members of Spartak football club
Client
ZTE
CREATIVE CAMPAIGNS
PROMOTIONAL VIDEO
WE MADE A LOUD ANNOUNCEMENT OF ZTE NEW PRODUCTS TOGETHER WITH THE FOOTBALL PLAYERS
We drew customers' attention to the new key models of ZTE Blade. In the videos we revealed the advantages and functional features of each smartphone. The whole campaign was held with the participation of ZTE partner - Spartak soccer club.
We approached the task comprehensively: we developed creative, shot three videos about each smartphone, and made banners for contextual advertising. And all this was done with the participation of Spartak players.
Creative concept
Videography
Banner design
ZTE
Creative campaigns
About project
2021
WE RENTED A STADIUM FOR THE FILMING
Where to film the football players? Definitely at their "home" - the Otkritie Bank Arena stadium. We invited professional soccer players - goalkeeper Artem Rebrov and midfielder Nail Umyarov to play the main roles, and also 50 extras.
Material was shot for each of the three ZTE Blade models. We created the music from scratch, took care of the effects and editing process. As soon as the videos were ready, they went to TV, video hostings, and cinemas. They were seen by viewers of the Russian TV channels "Match TV" and "Pyatnitsa", guests of the "Karo" cinema chain, and YouTube users.
In addition to video shoots, we did a photo shoot with Artem and Nail to create banner ads. We ran static and animated ads for search engines, social networks, and the ZTE website.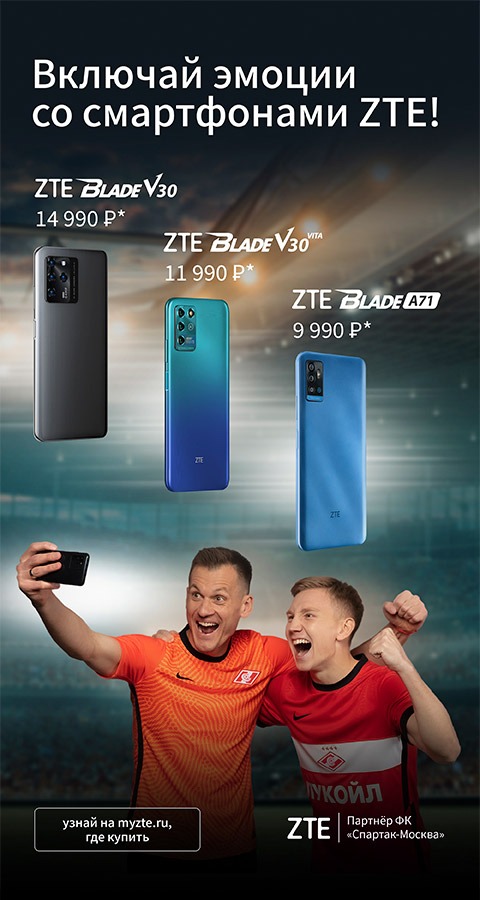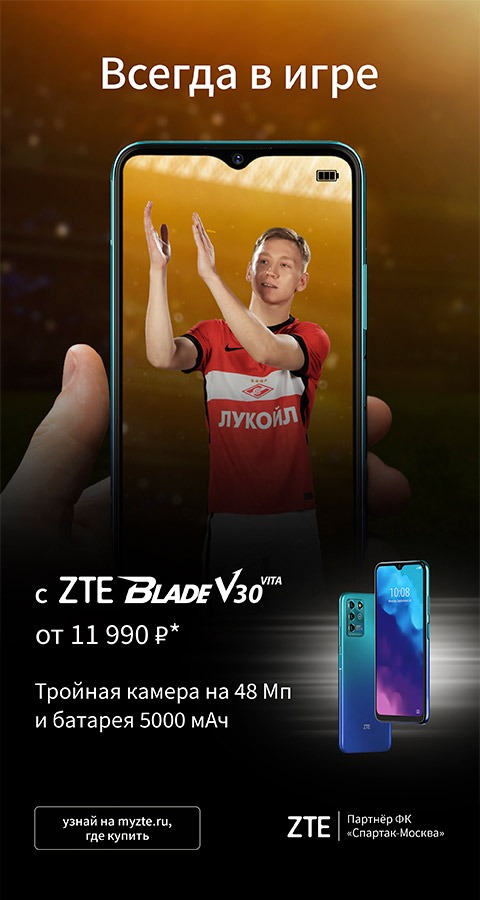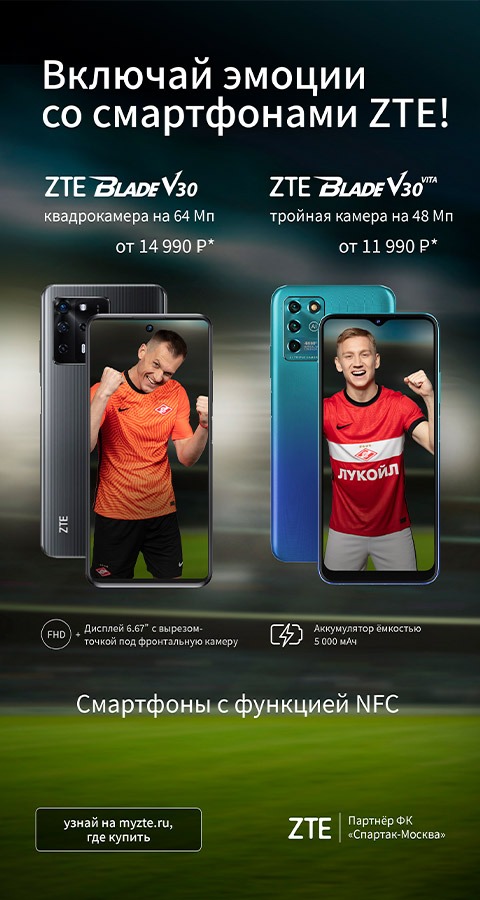 The project helped ZTE to attract new customers. The total number of views of our digital videos exceeds 1.5 million. And that's not the limit!
VIEWS
Number of views of the video in the Russian social network Vkontakte
VIEWS
Number of views on YouTube
Olga Sokolova
SMM project director
Artyom Nefedov
SMM Group Head
Sofia Chirgadze
SMM manager
Alexey Voitovich
Account manager
Olga Kurganskaya
Account Director
Denis Shakin
Business Development Manager
Ekaterina Romanova
Project manager
Sergey Taratynov
Art Director