Smeg
2020
Trying on household appliances in AR
Client
Smeg
EXPERIENTIAL MARKETING
AR-MASK
SMM
BRIGHTLY STATED ABOUT THE BRAND IN DIGITAL
What do you do if you don't want to make repairs, but you're afraid you won't match the color of your appliances? It is for such cases that the AR-mask with Smeg appliances has been developed. With it, the user can put a Smeg refrigerator, mixer, kettle and toaster and see what color the appliances will go best with the kitchen.
With a simple tap on the screen, you can change the color of the devices. You can change its location simply by tapping the point where you want the gadget to be seen.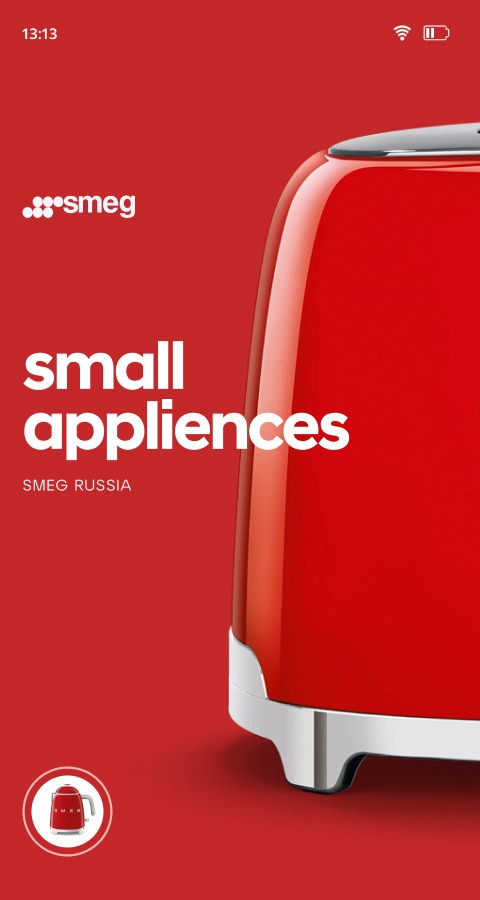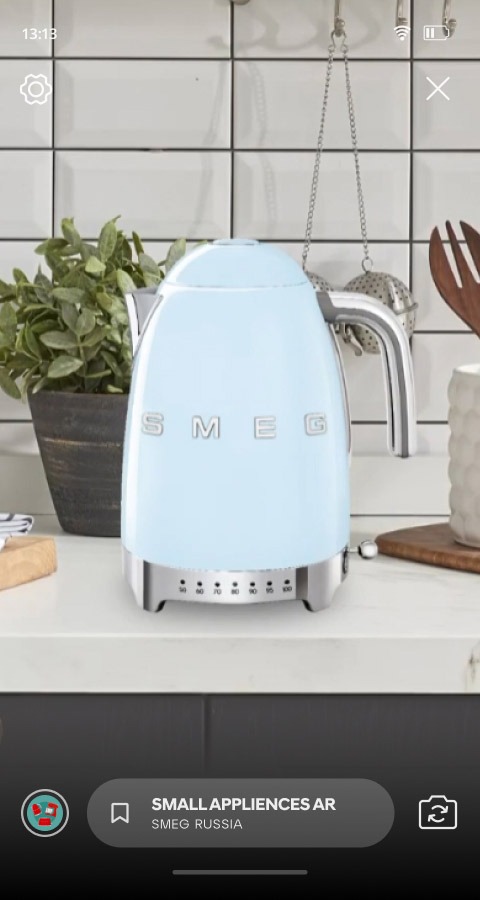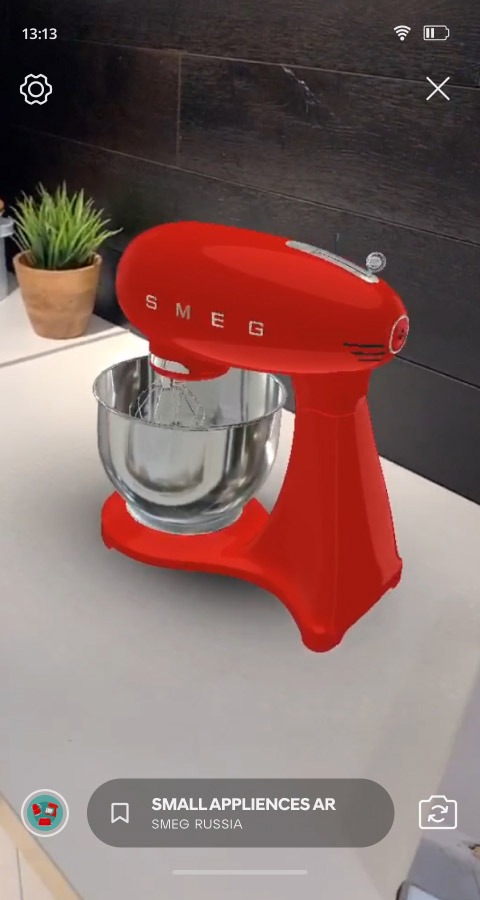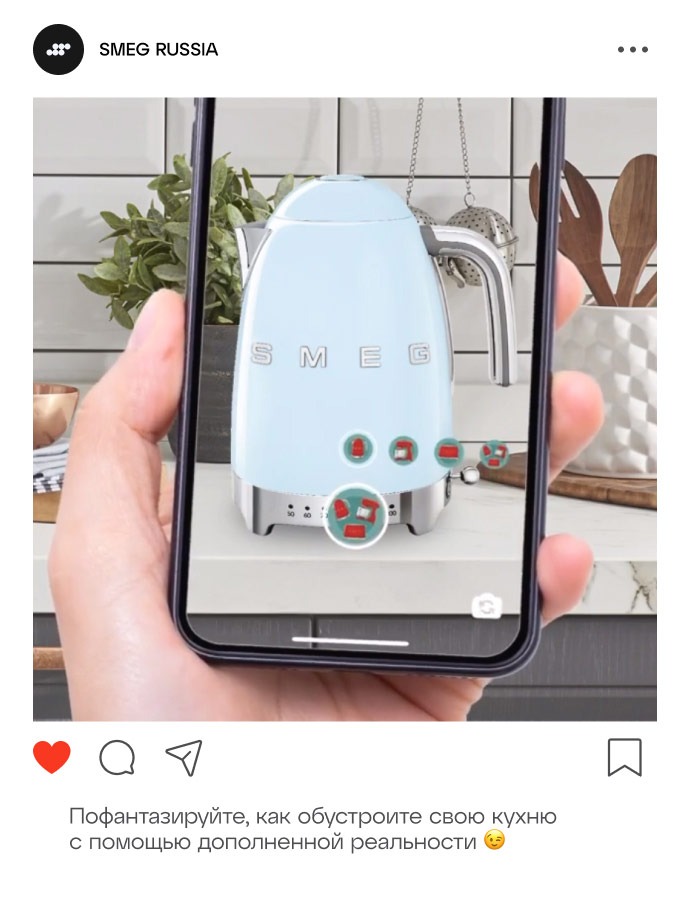 The AR mask helped users solve the problem of choosing the color of their devices. At the same time, we engaged users in the brand and increased their loyalty.
AR Mask Usage Statistics: 41,842 shows, 1,700 uses in shooting, 16,025 AR Mask Discoveries, 258 AR Mask Publications. The project won the category "Best AR/VR Solution" in the Tagline Awards 2020-2021.
POSTS AND STORIES
Uses of an AR Mask in a shooting
Olga Sokolova
SMM project director
Konstantin Kotryakhov
CEO, Creative Director
Artyom Nefedov
SMM Group Head
Olga Kurganskaya
Account Director
Valeria Babakova
Account manager
casesportfolio
next
Digital services & sites
Allcases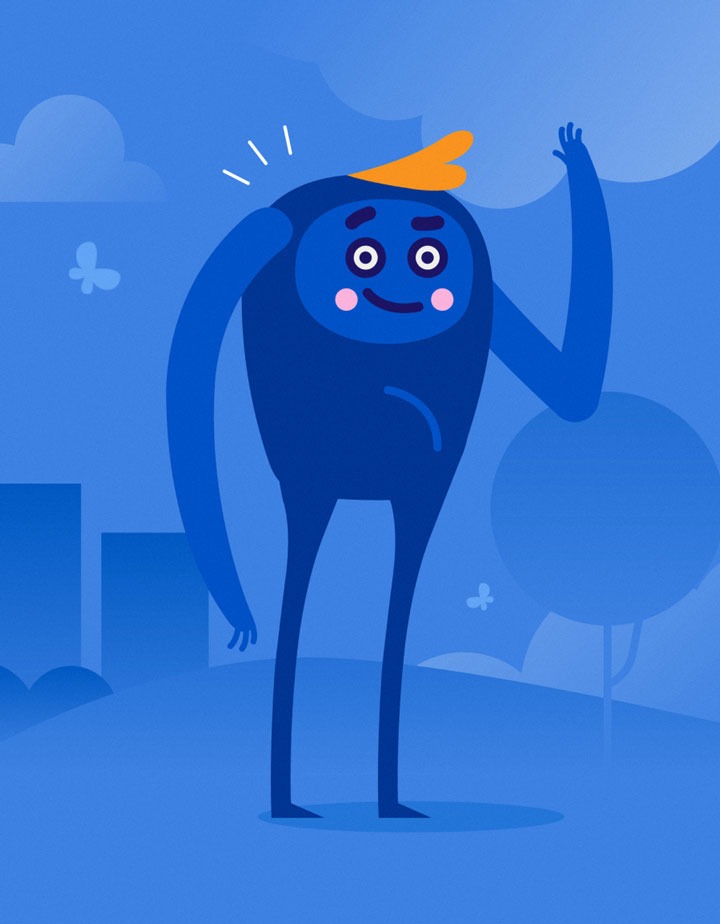 HYUNDAI IN TOUCH
DIGITAL SERVICES AND SITES
2018