Raffaello
2022 x 2021
Photography and SMM support for the Raffaello
Client
Ferrero
SMM
photography
STORYTELLING
Moderation
REVEALED RAFFAELLO'S PHILOSOPHY
Our main task was to create unique content in line with Raffaello's philosophy - photo shoots, creative concepts, copywriting and social media moderation.
We also provided content support for brand launches - new products, bestsellers and promotions. As part of our monthly report, we provided analytical data on the results of our work.
Photos
Social media
Copywriting
Moderation
As part of the project, we created content for several seasons: the school season, the launch of the new Raffaello "Rose" flavor, the New Year's season and the spring season, including the holidays of International Women's Day and Defender of the Fatherland Day . The content for each season had a certain recognizable style.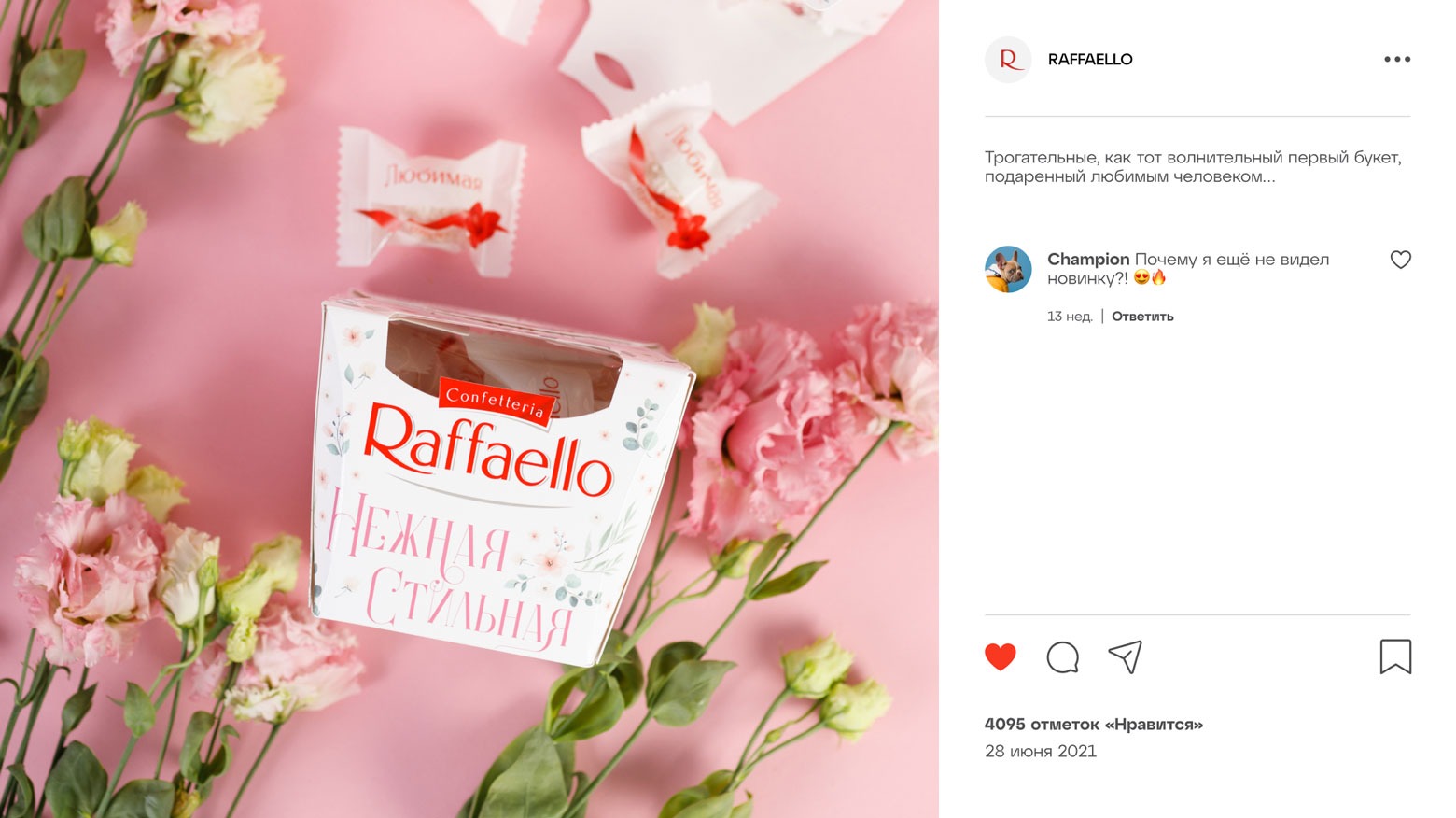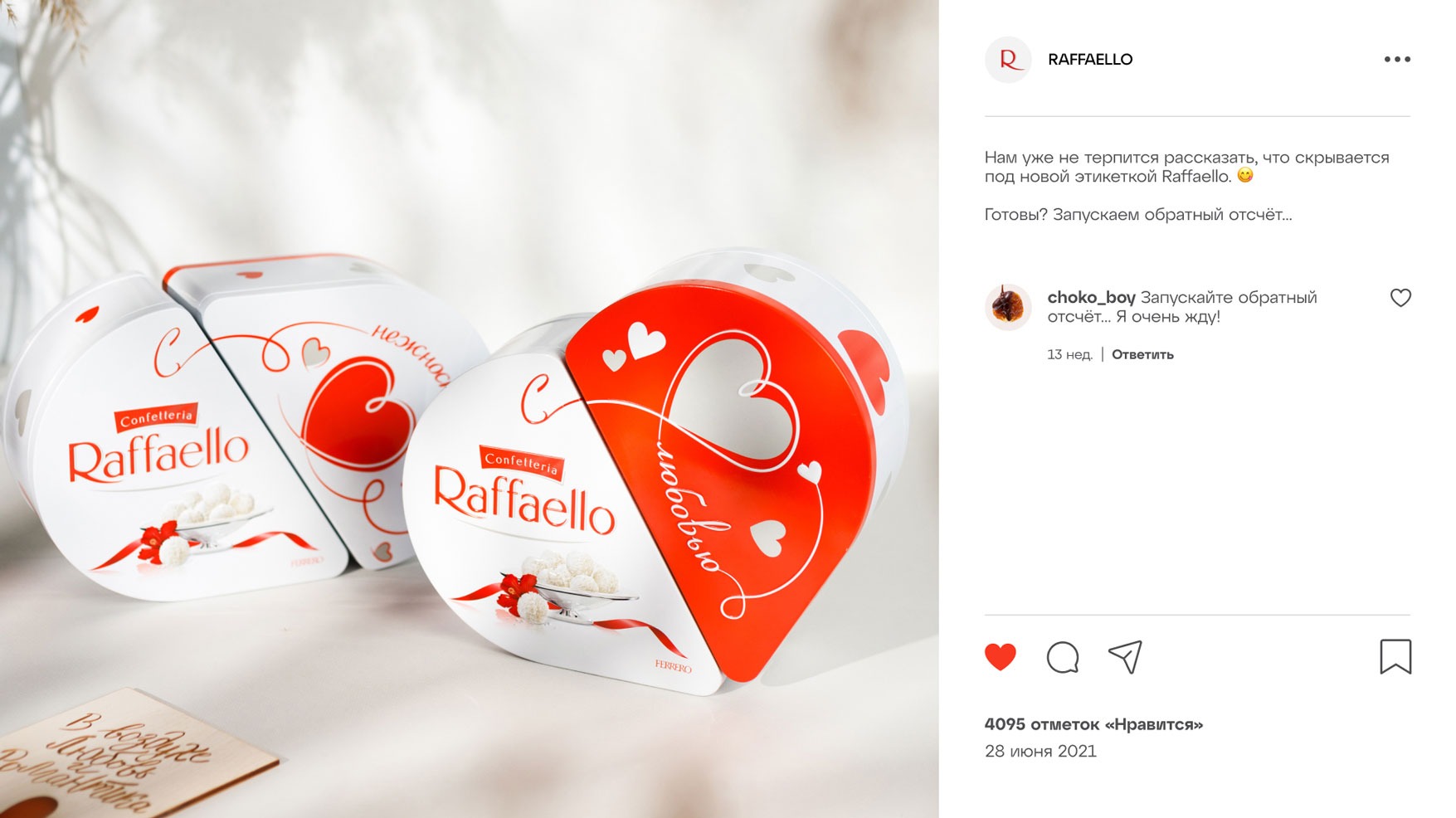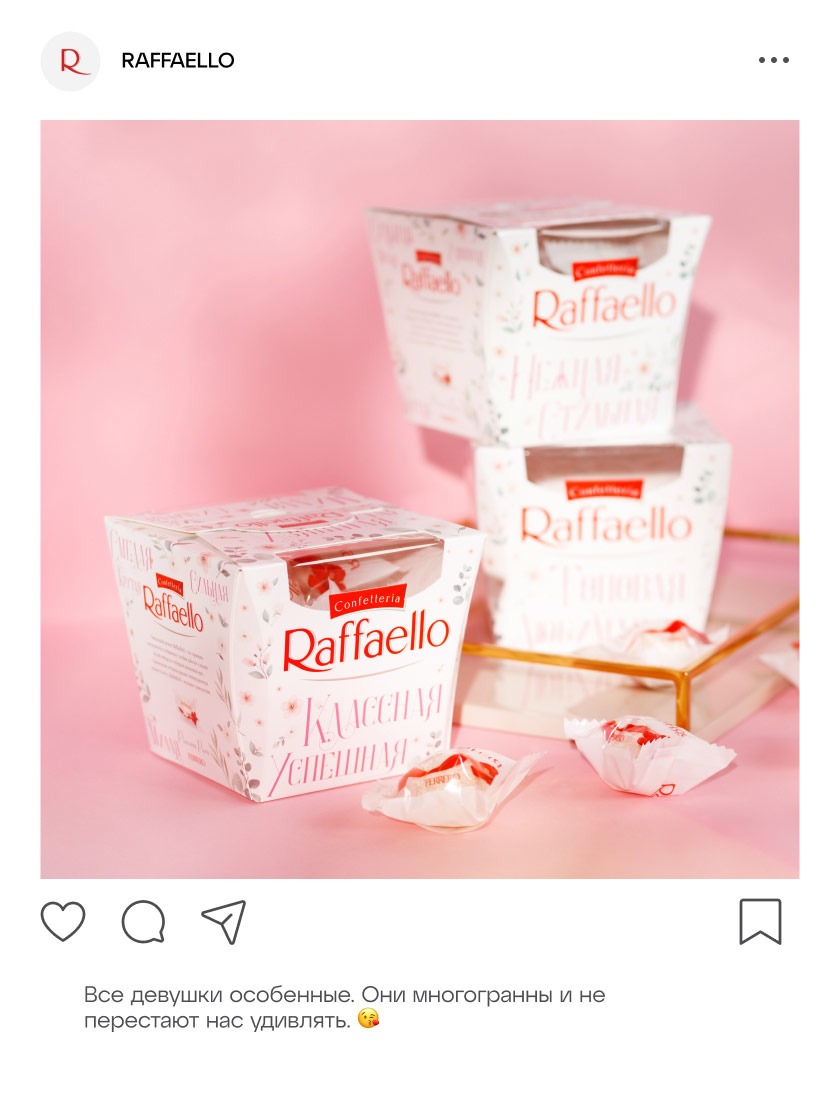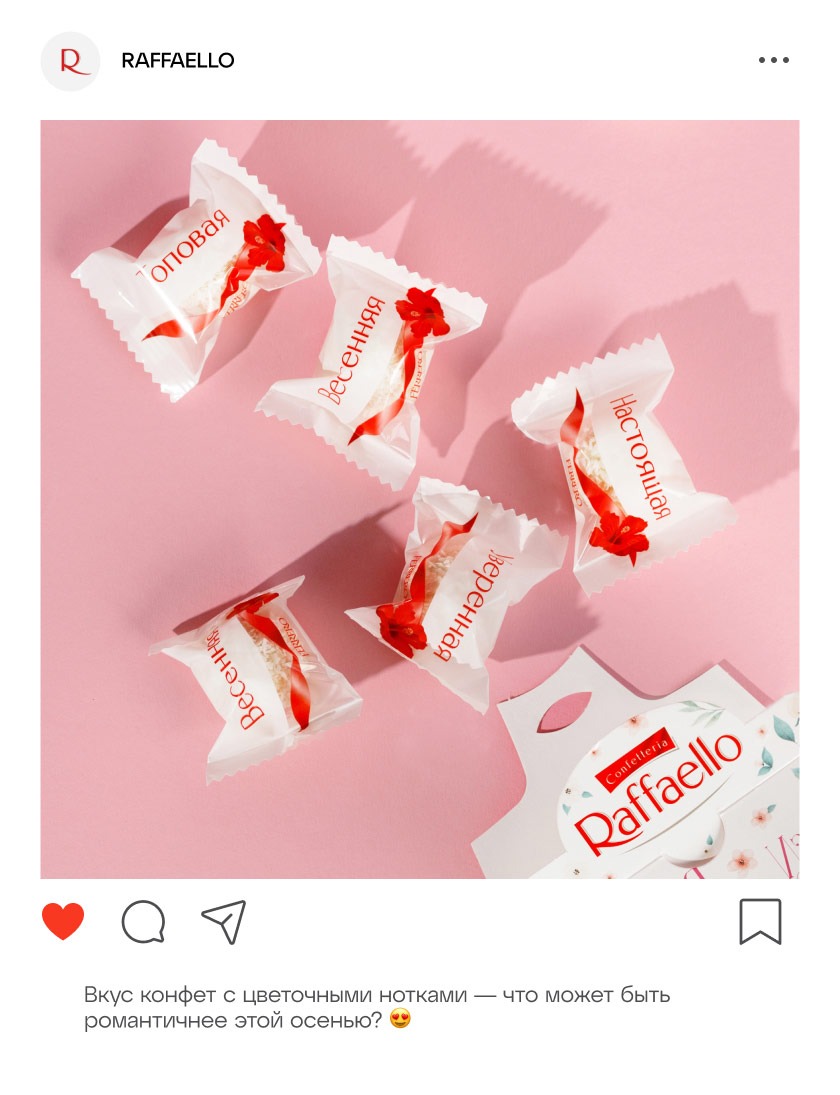 Looking through the text of the post, the user felt as if he was reading an excerpt from a book. In doing so, we encouraged them to find out more about the story. Storytelling was developed individually for each season and theme.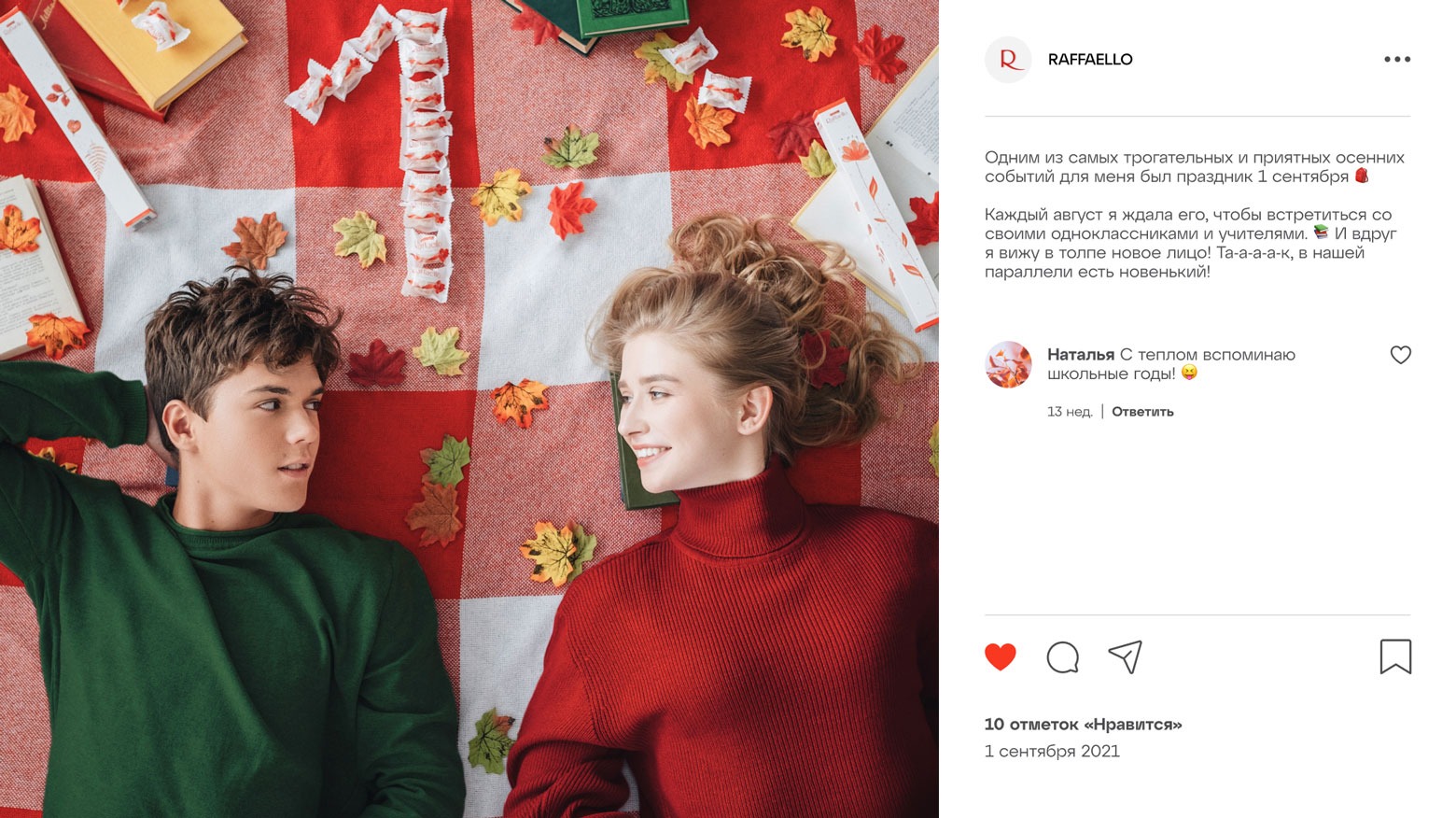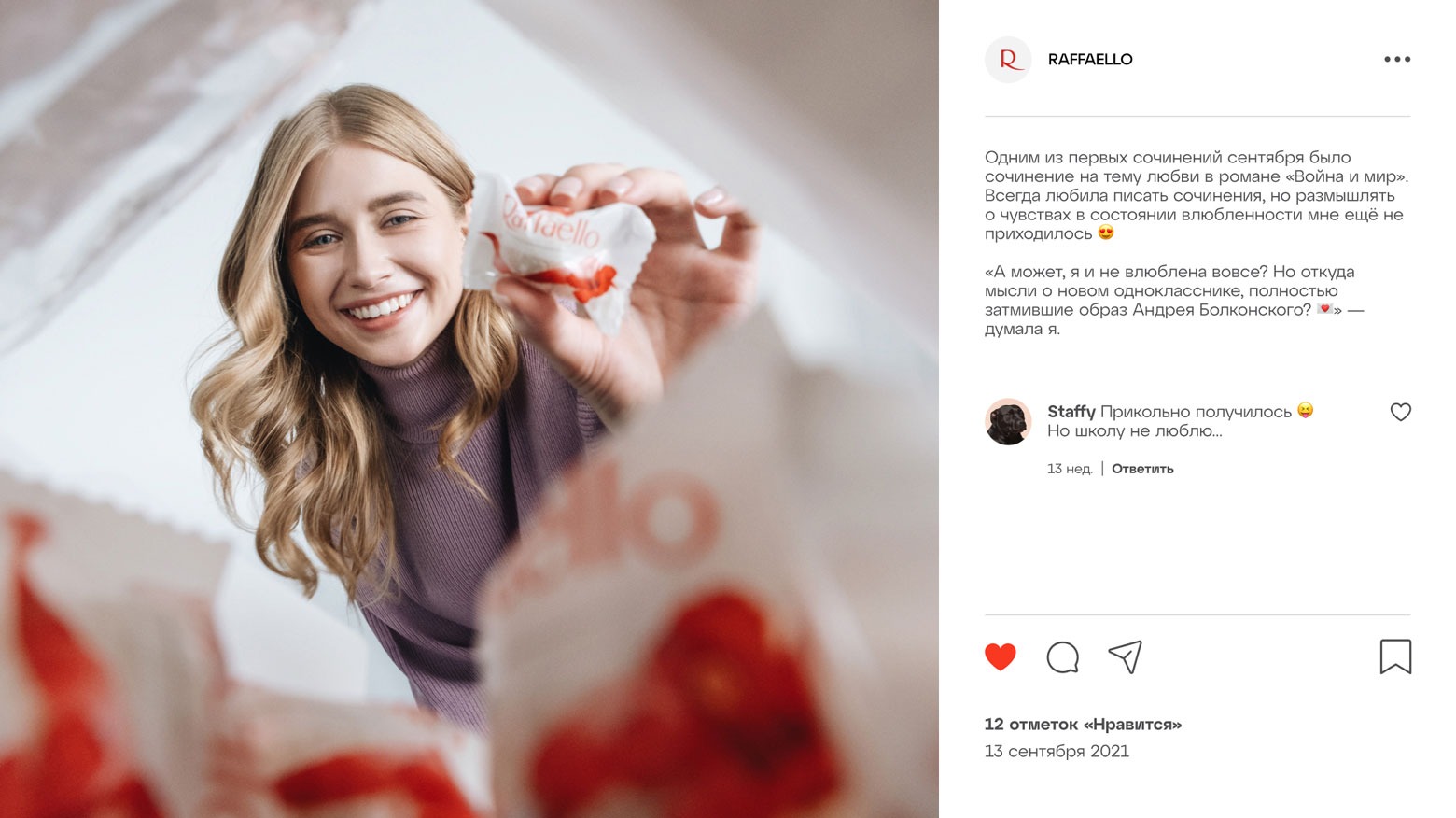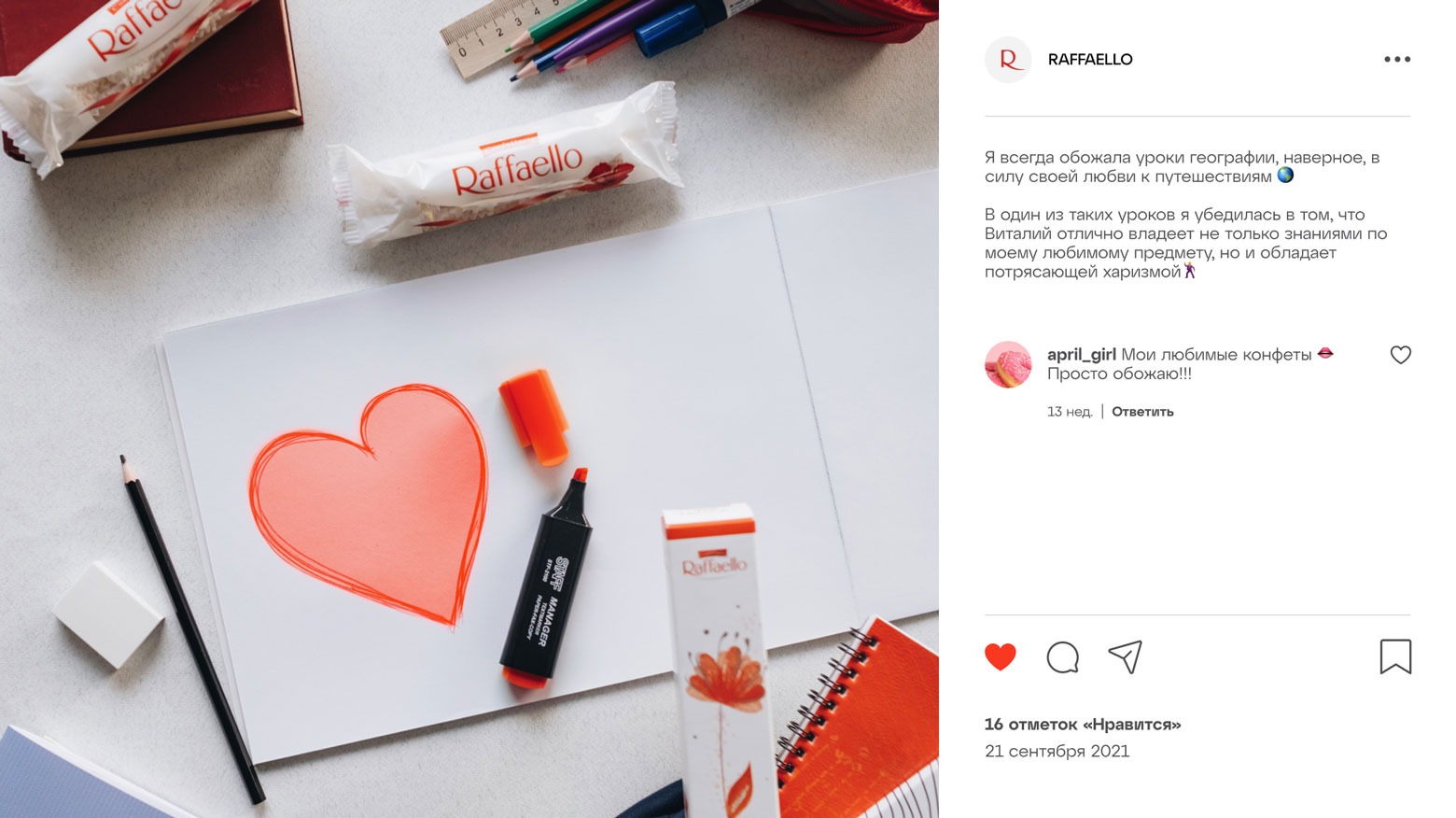 During each season, we told users about new products, promotions, bestsellers and other Raffaello communications.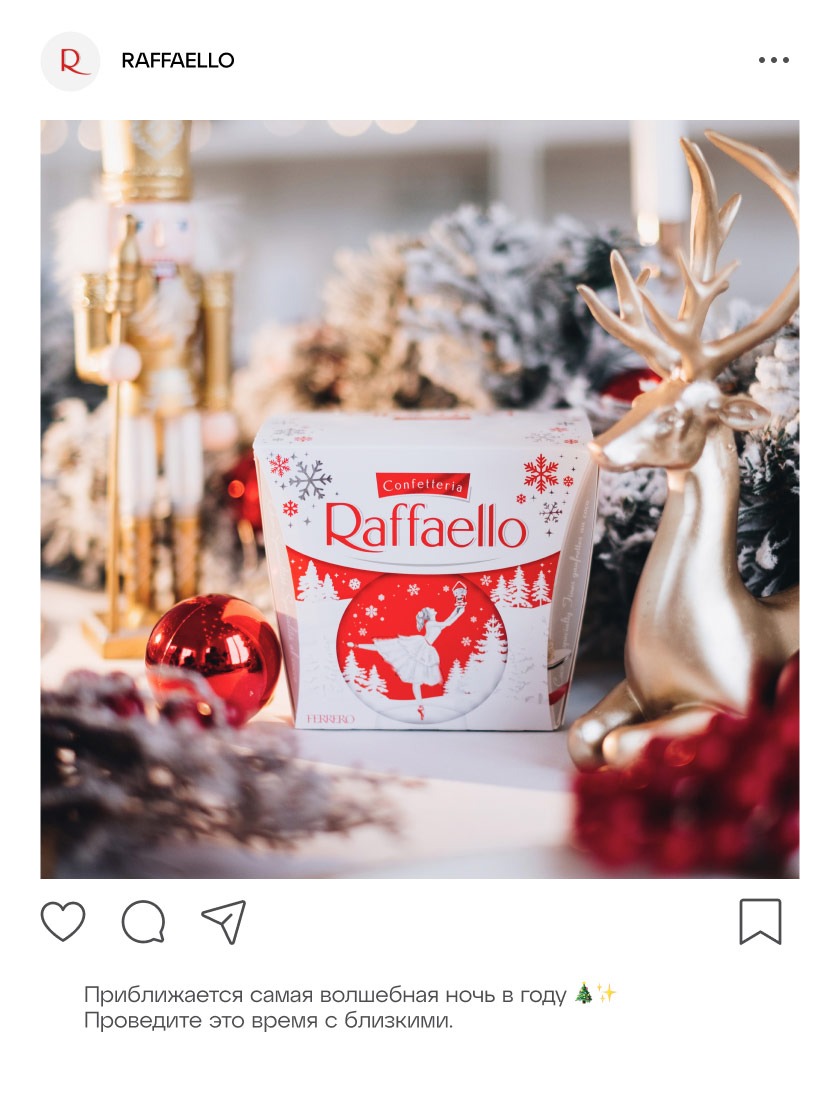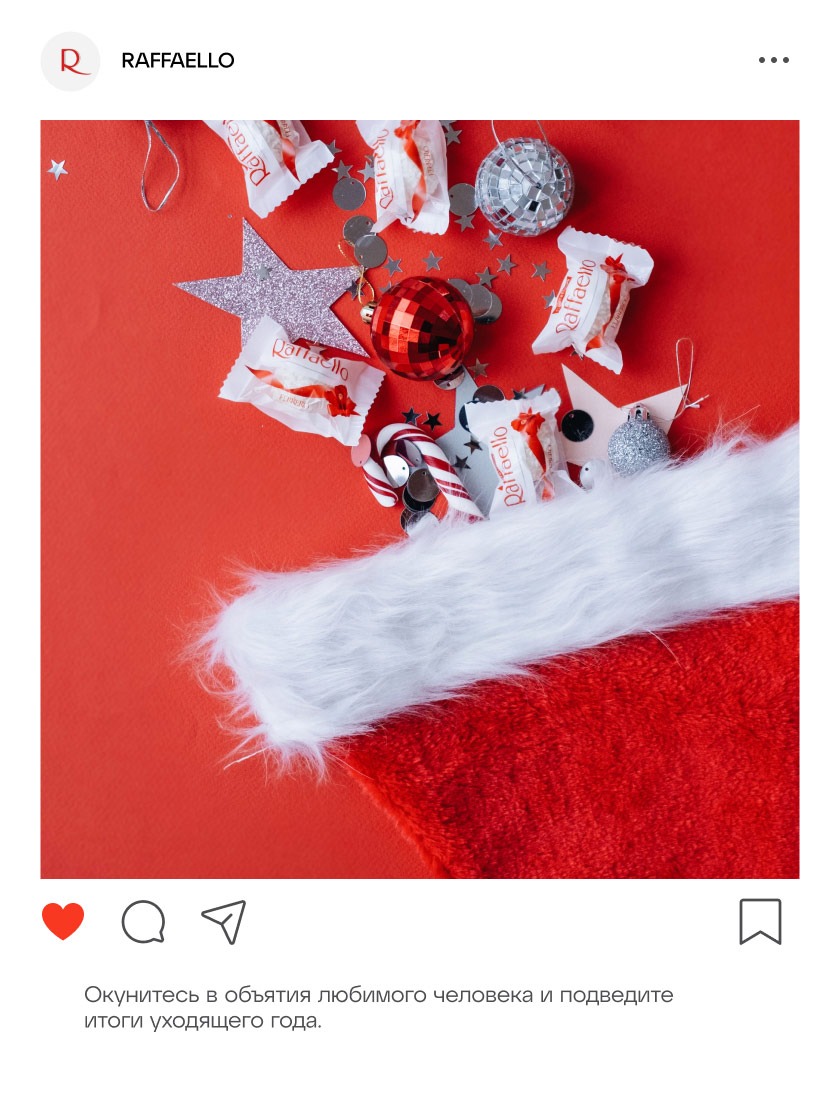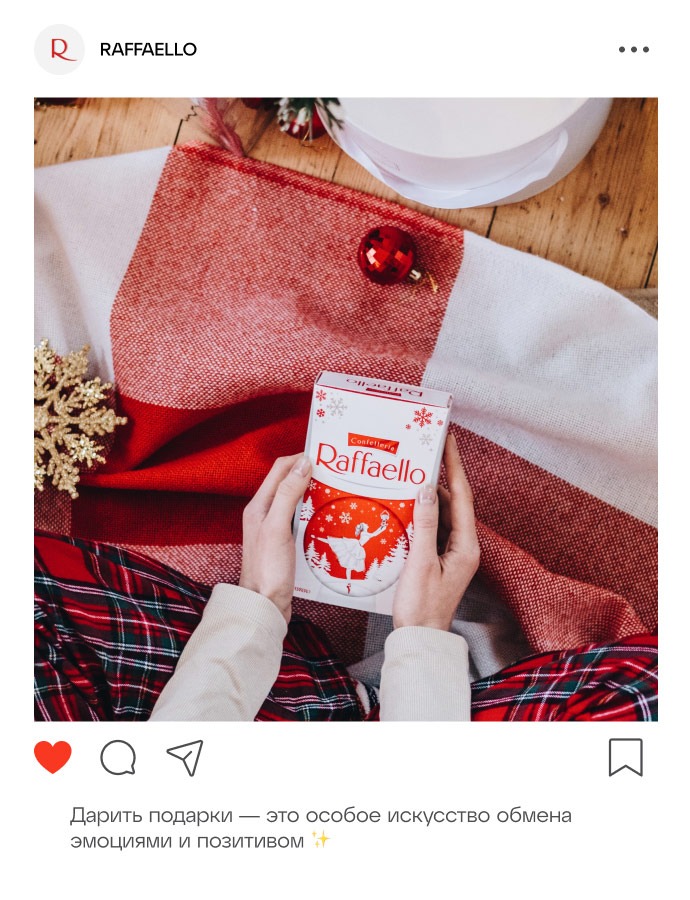 During the launch of the new Raffaello "Rose" flavor, we developed a contest mechanism. Contest participants described their ideal date. The contest jury selected the 5 most interesting stories, and the winners received prizes from Raffaello.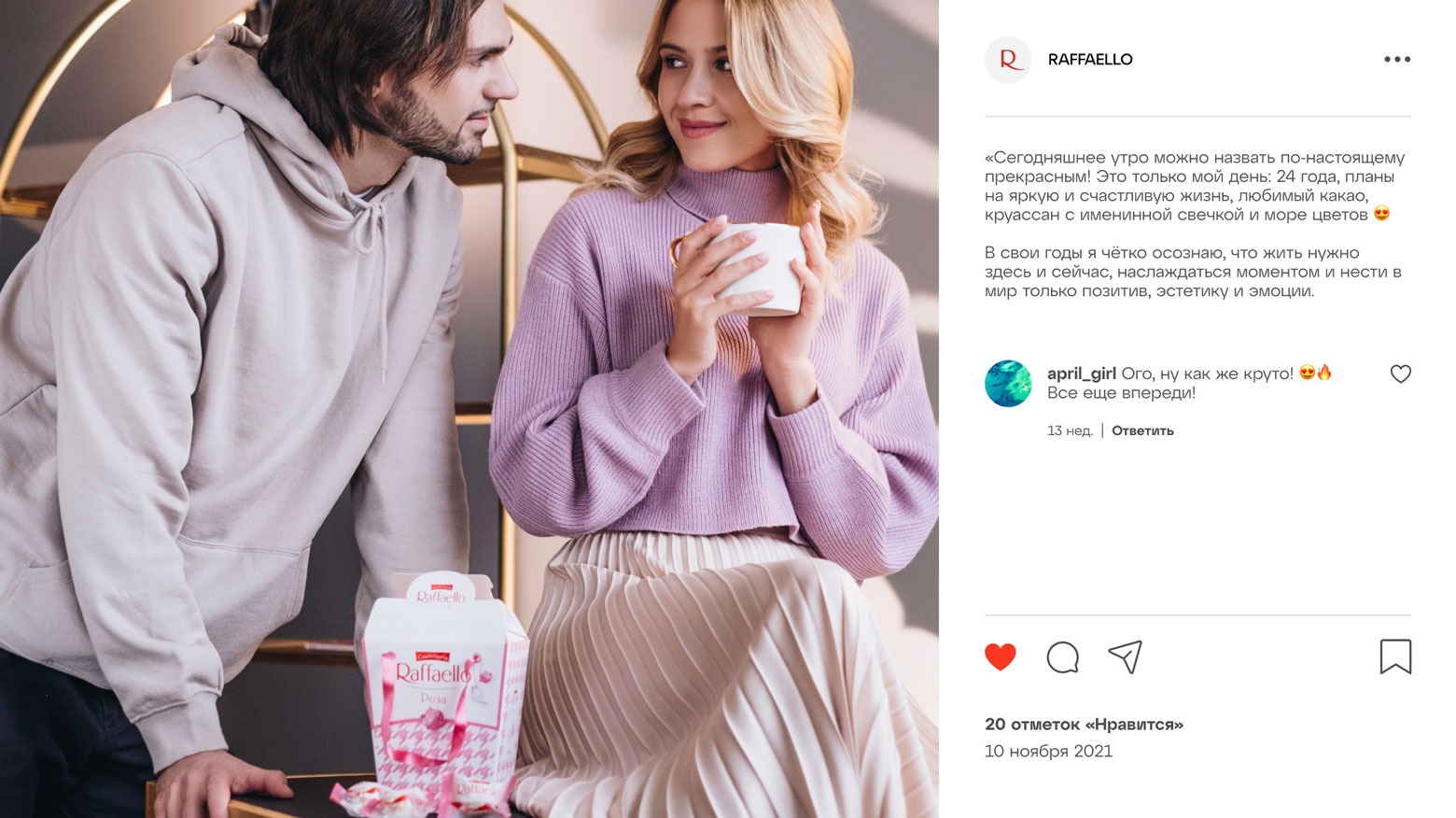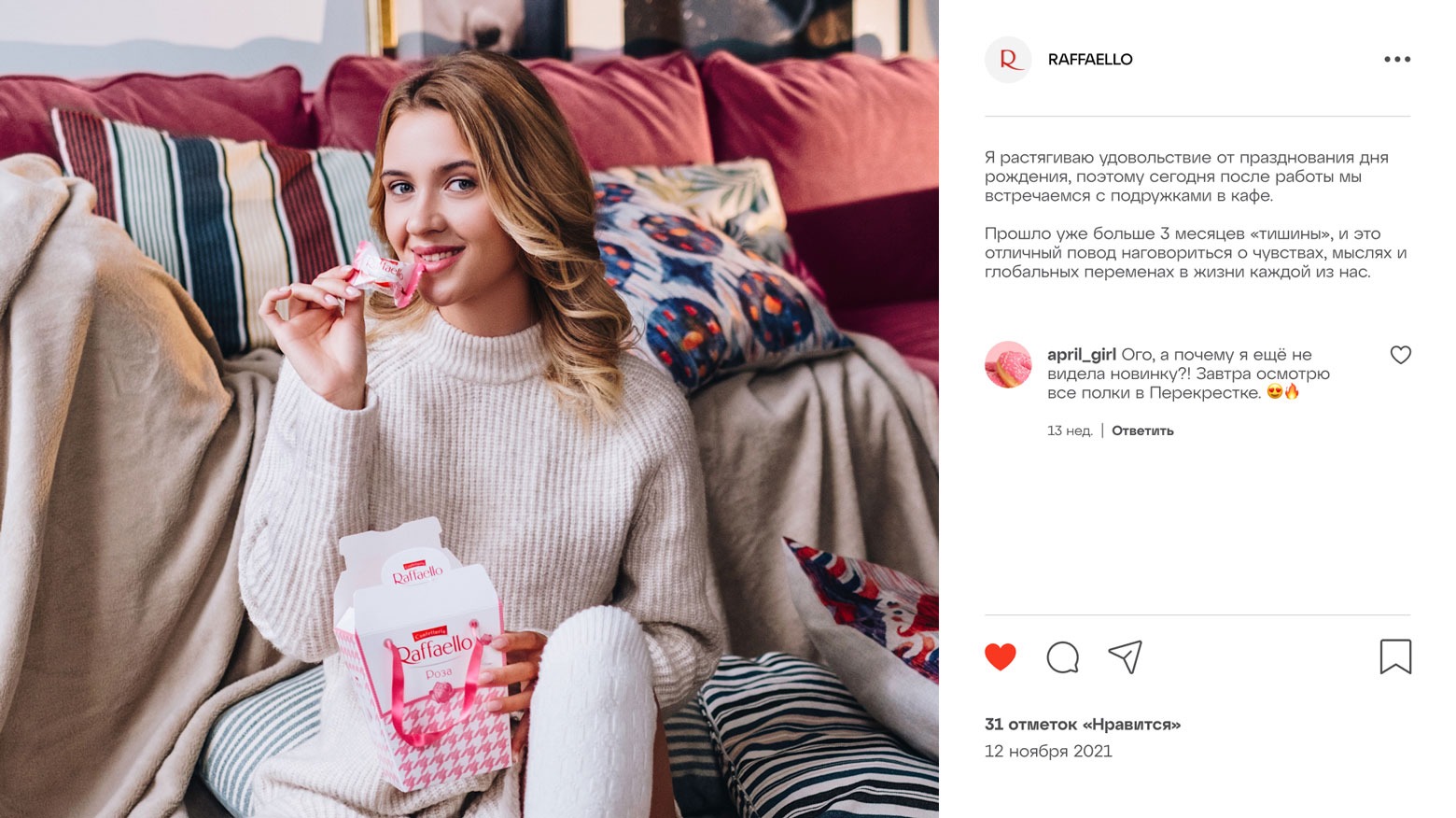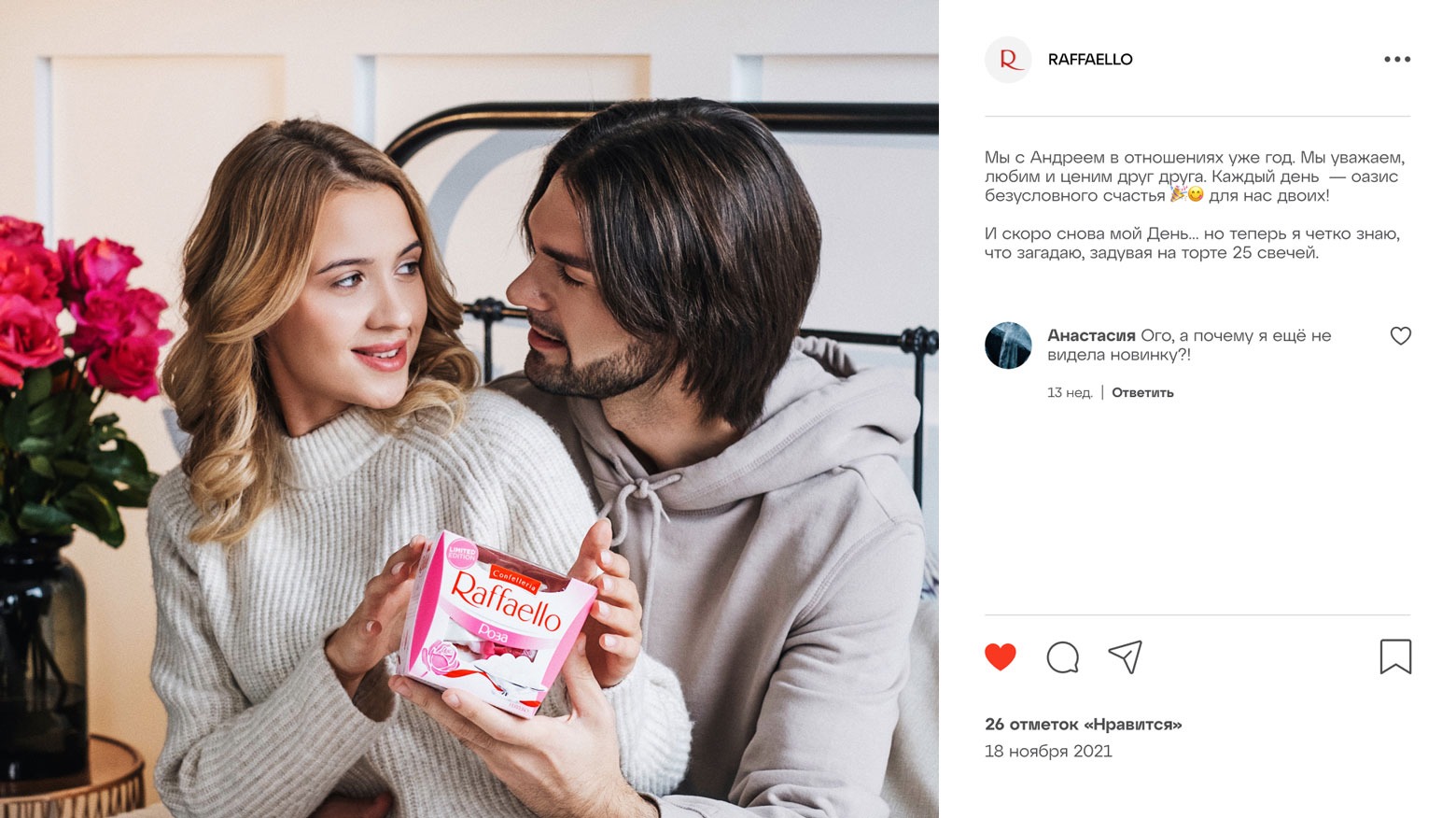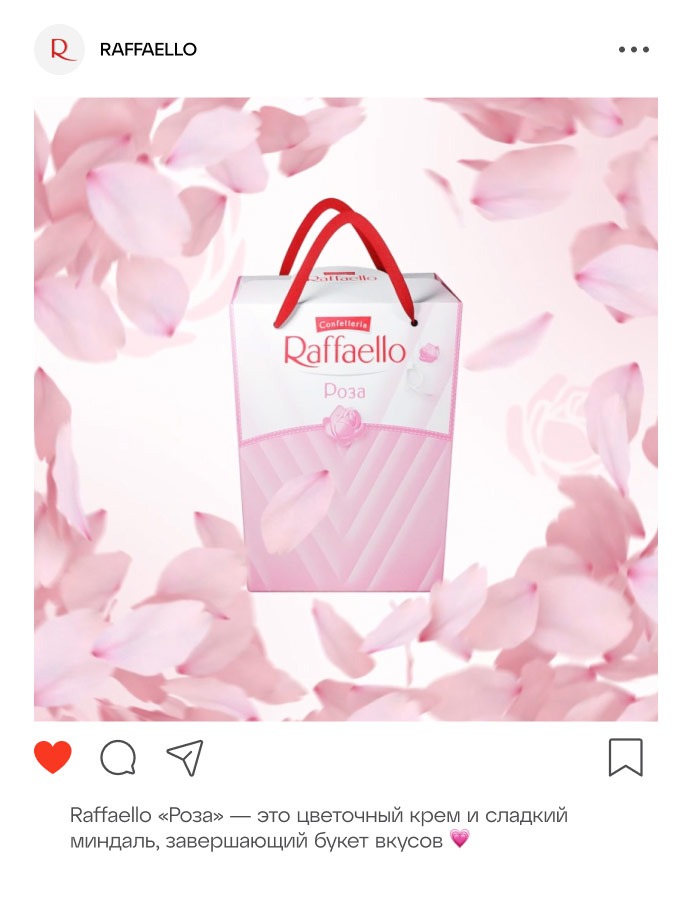 In 6 months, stylized visuals and storytelling attracted almost 1,500 new users. The average organic ER was 7.1% per month. More than 100 users generated UGC content as part of a contest activation.
SUBSCRIBERS
Subscribers were brought to the account in six months
TARGETED ACTIONS
Targeted actions were taken at the posts
Anastasia Dzotsoeva
SMM Group Head
Alyona Gladkina
SMM manager
Bogdan Isaev
Account manager
Ivan Sergienko
Content Producer
Valery Andreenko
SMM manager
Anastasia Senchenkova
SMM manager
Valeria Kryukova
Moderator
casesportfolio
next
Digital services & sites
Allcases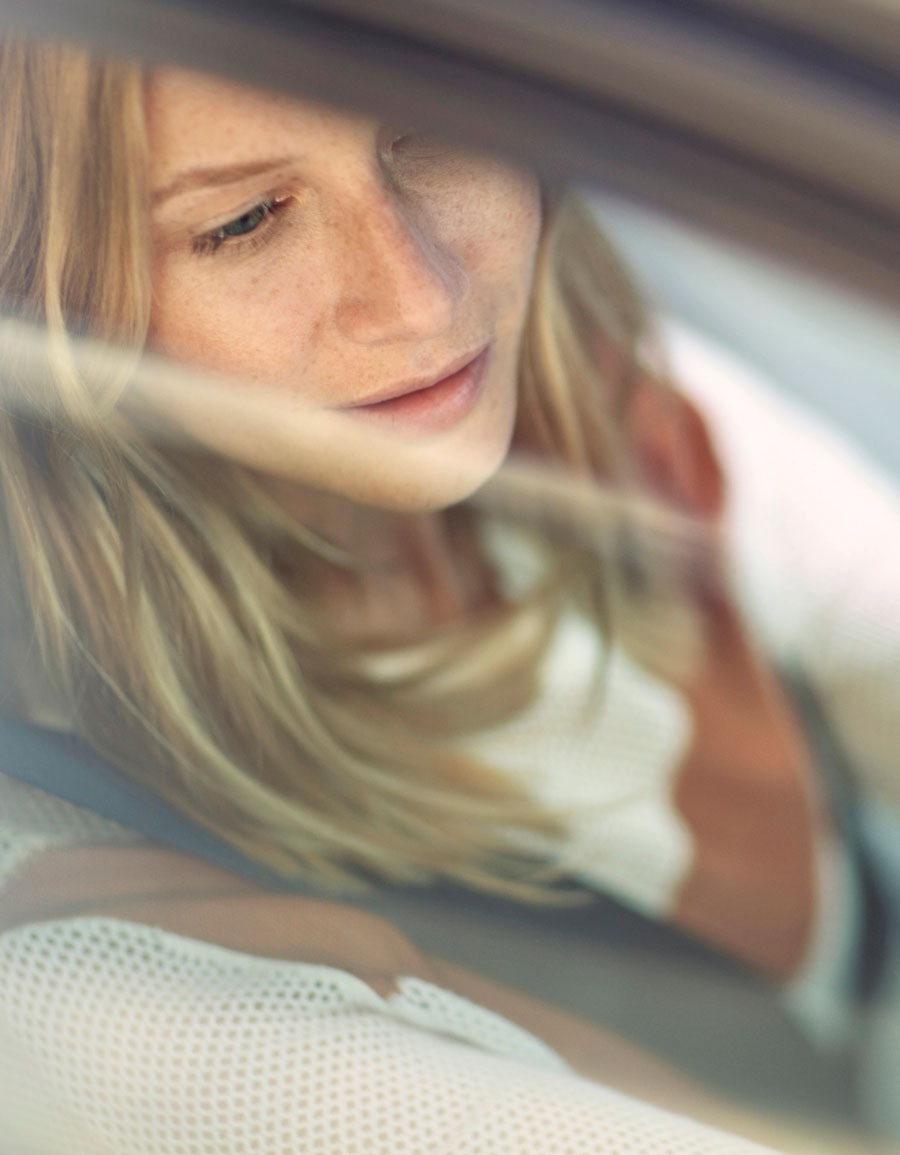 Hyundai.ru
Digital services and sites
2022 x 2014