Omoda C5
2022
Promotional video for Omoda with Anna Shcherbakova
Client
Omoda
CREATIVE CAMPAIGNS
PROMOTIONAL VIDEO
WE SHOWED THE NEW CAR AND THE OLYMPIC CHAMPION ON ICE
We showed the first car of the new Chinese brand Omoda, as well as its Ambassador Olympic champion in figure skating Anna Shcherbakova.
Promotion of the video was carried out through screenings on TV, as well as on major media facades of the country.
The brand team of Omoda saw Anna Shcherbakova as the main character of the video. She represents confidence, overcoming difficulties and strength, which is hidden in a fragile and gentle girl.
These are the values, which the Omoda C5 fastback crossover also conveys. In the project we managed to bring together the brand and its ambassador.
Creative concept
Videography
Omoda
Creative campaigns
About project
2022
How to bring a figure skater and a car together?
Answering this question, our creators decided to show how Anna went beyond her limits and inspired the brand to create a "car of the future". Together with Anna we created a real art on ice, each of her movements became a reference to the elements of the car Omoda C5 - lines, texture, details and characteristics of the car were reflected in the dance.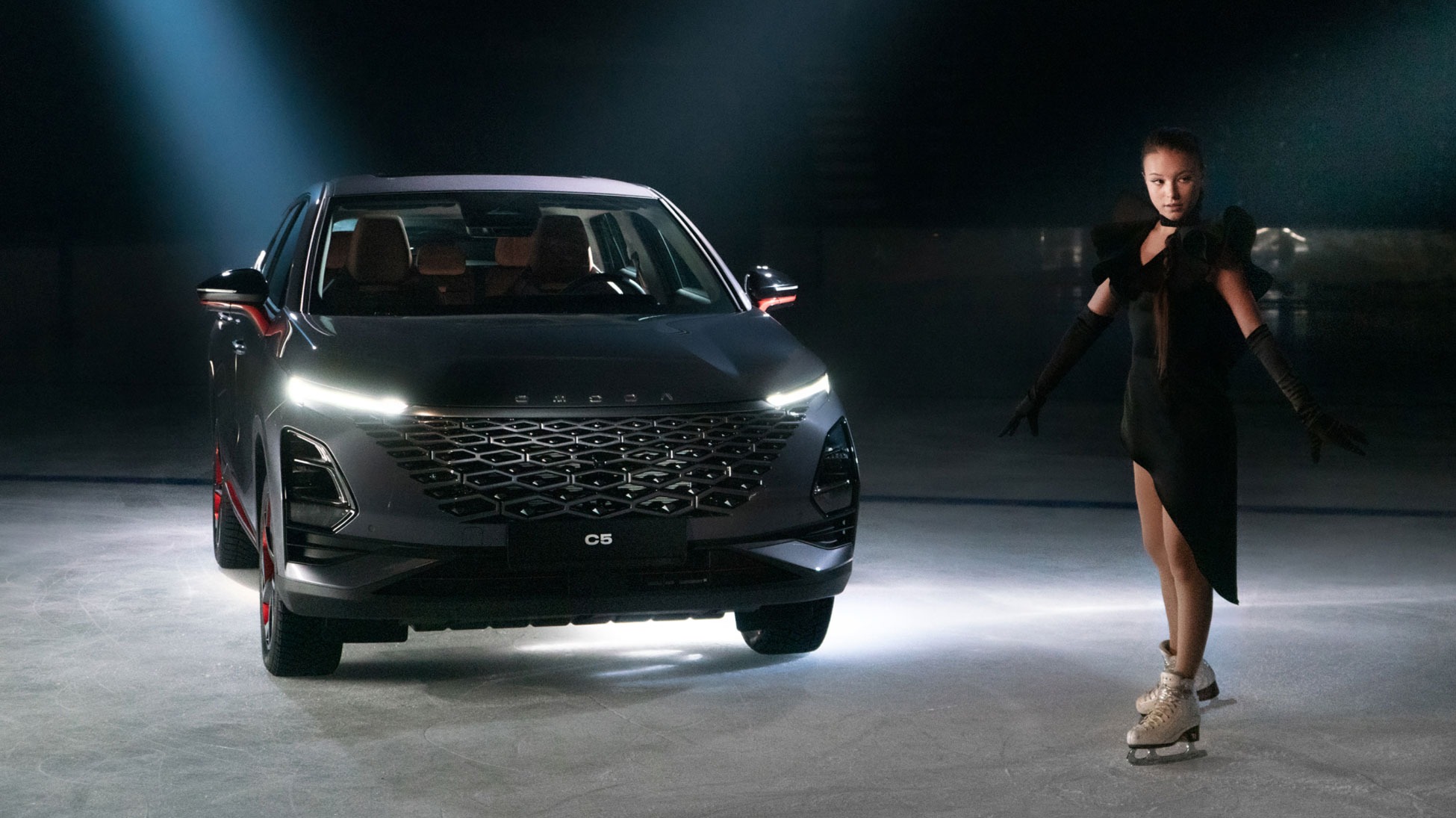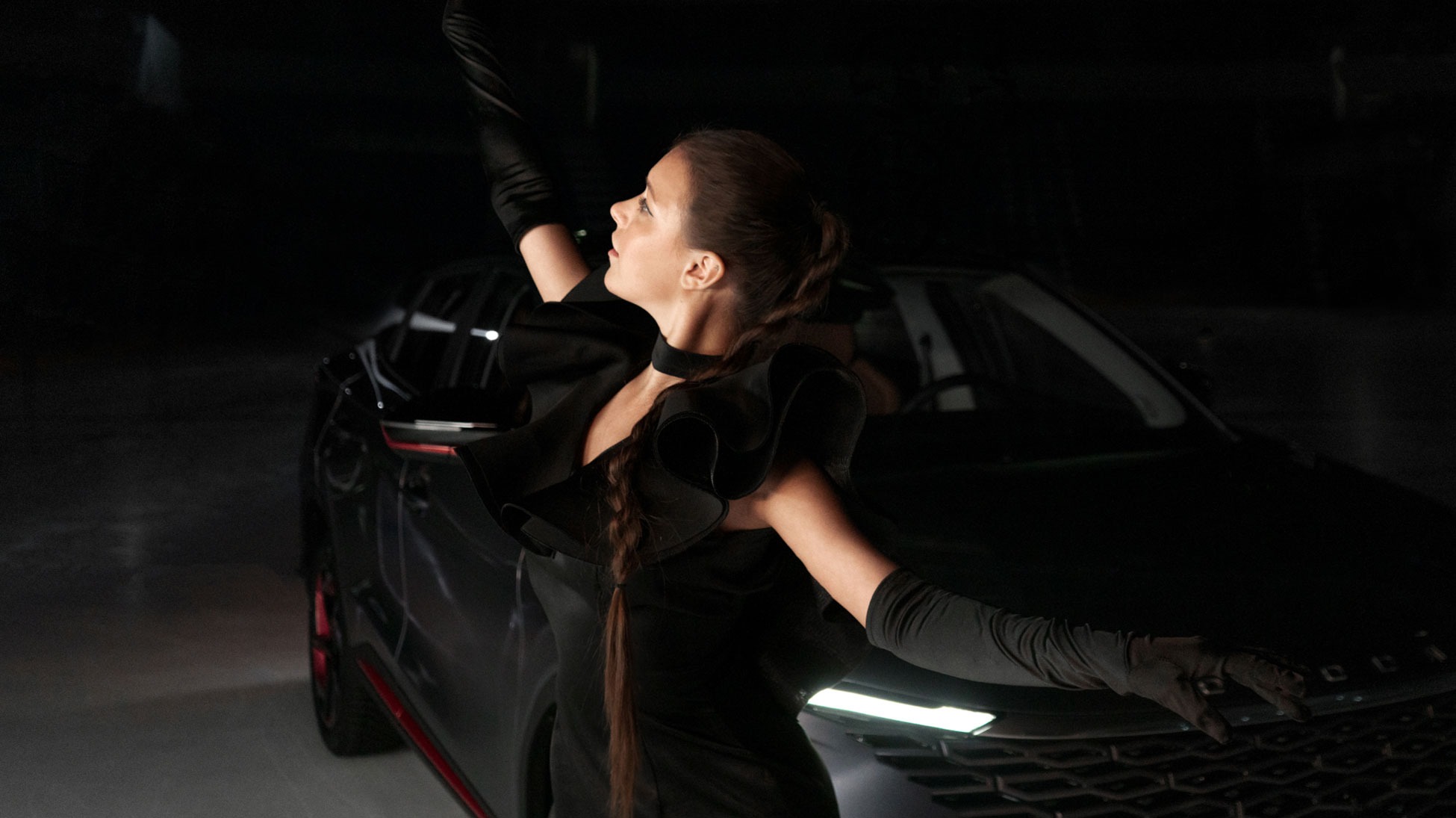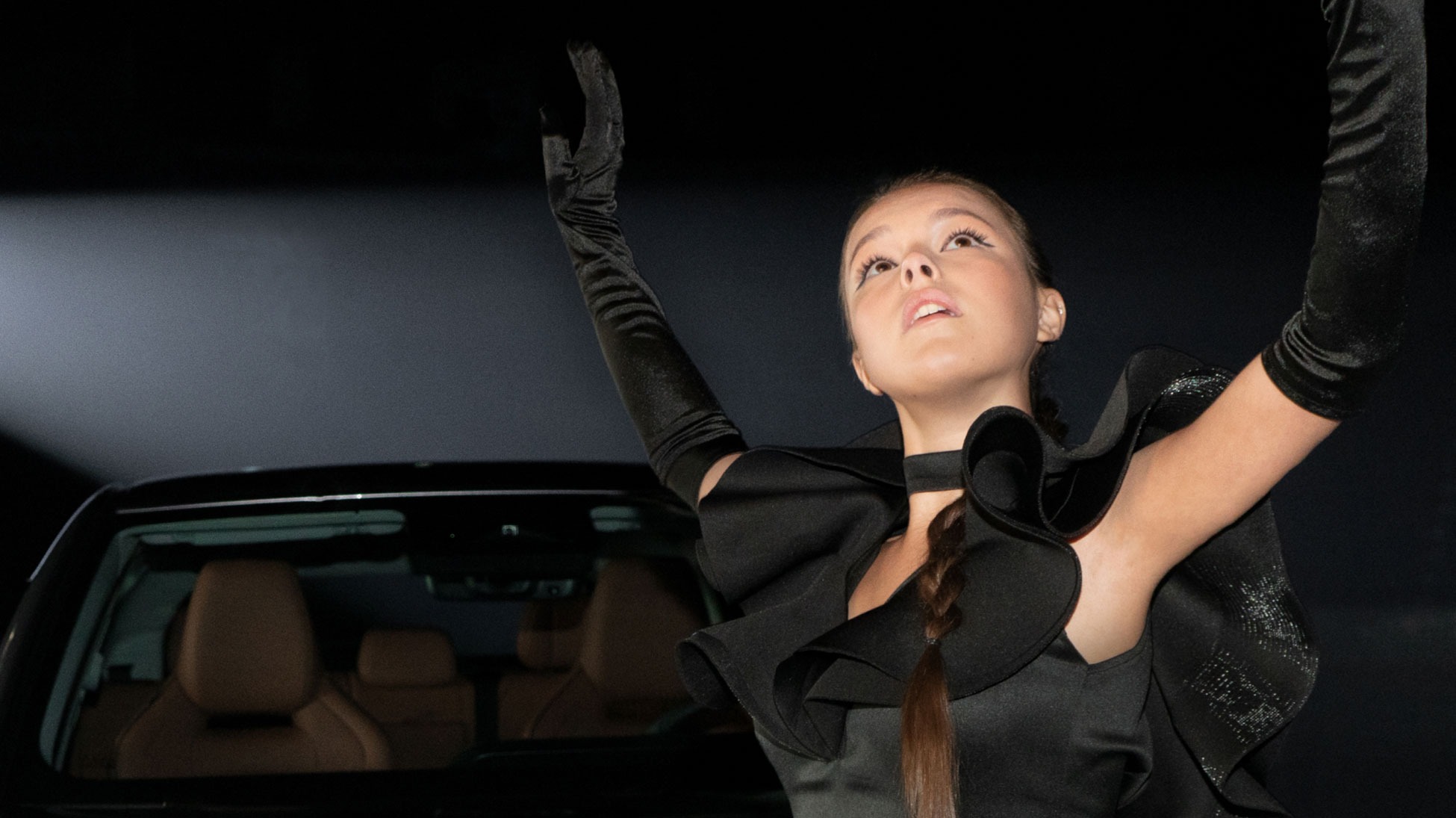 Concept
Anna's performances, which on the one hand combine smoothness and grace, and on the other expressive and energetic, led us to an associative row with the design and driving performance of Omoda C5. That is why the video draws direct parallels between Anna's skating and the car.
Nikita Petrukhin
Creative Producer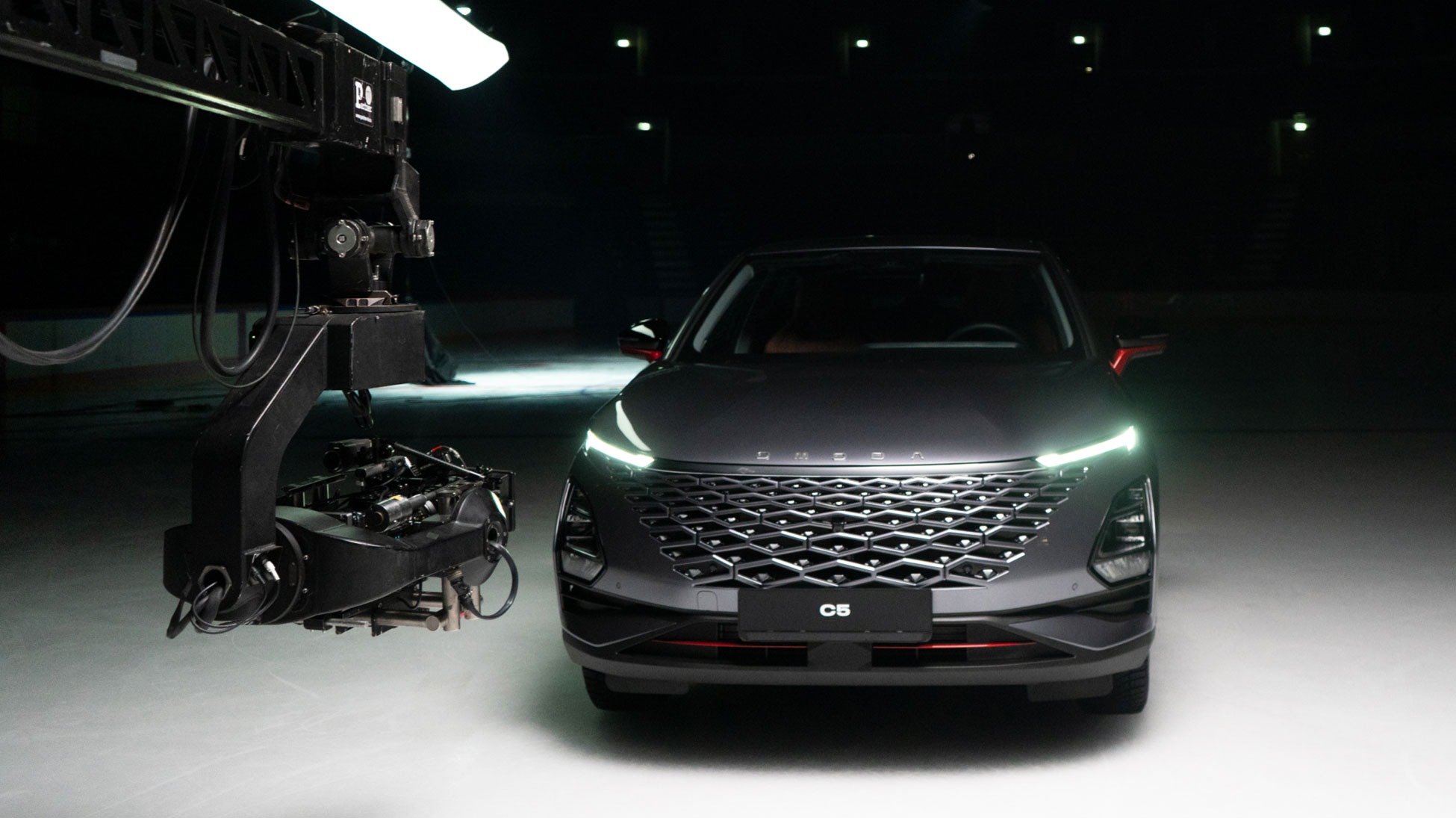 We created four different looks for Anna
Two of the costumes were sewn specifically for figure skating, they helped to realize the idea of the video, add more dynamics, contrast and energy, conceptually divide it into two parts.
At the beginning of the video a copy of the costume from showcase performances of Anna at the Olympic Games in Beijing is used. That was a great look to start the clip with, because it let us immediately recognize the image of figure skater-champion. The second costume is more aggressive and brave. It conveys the atmosphere of the second part of the video. We designed two more costumes especially for the photo shoot.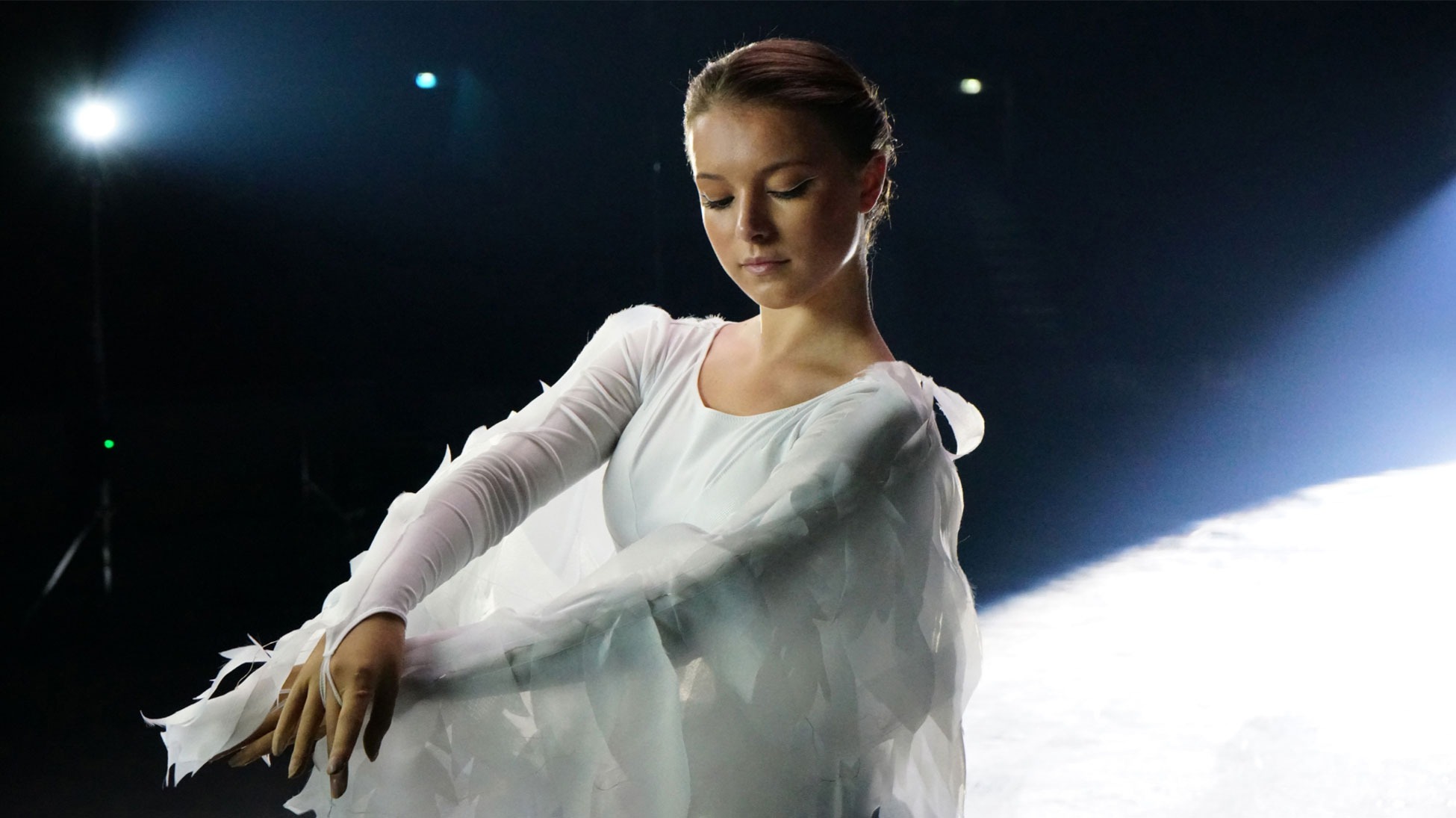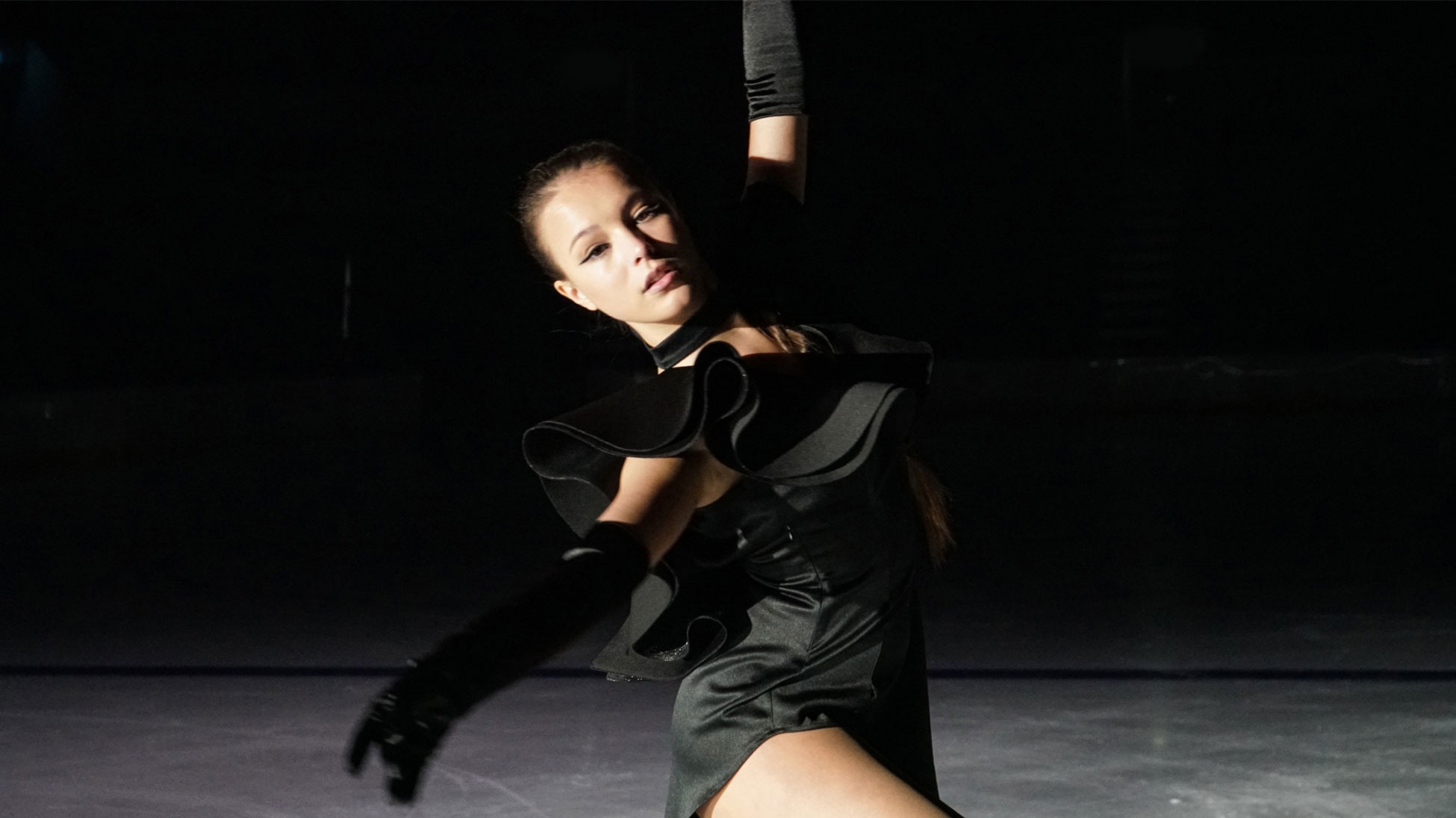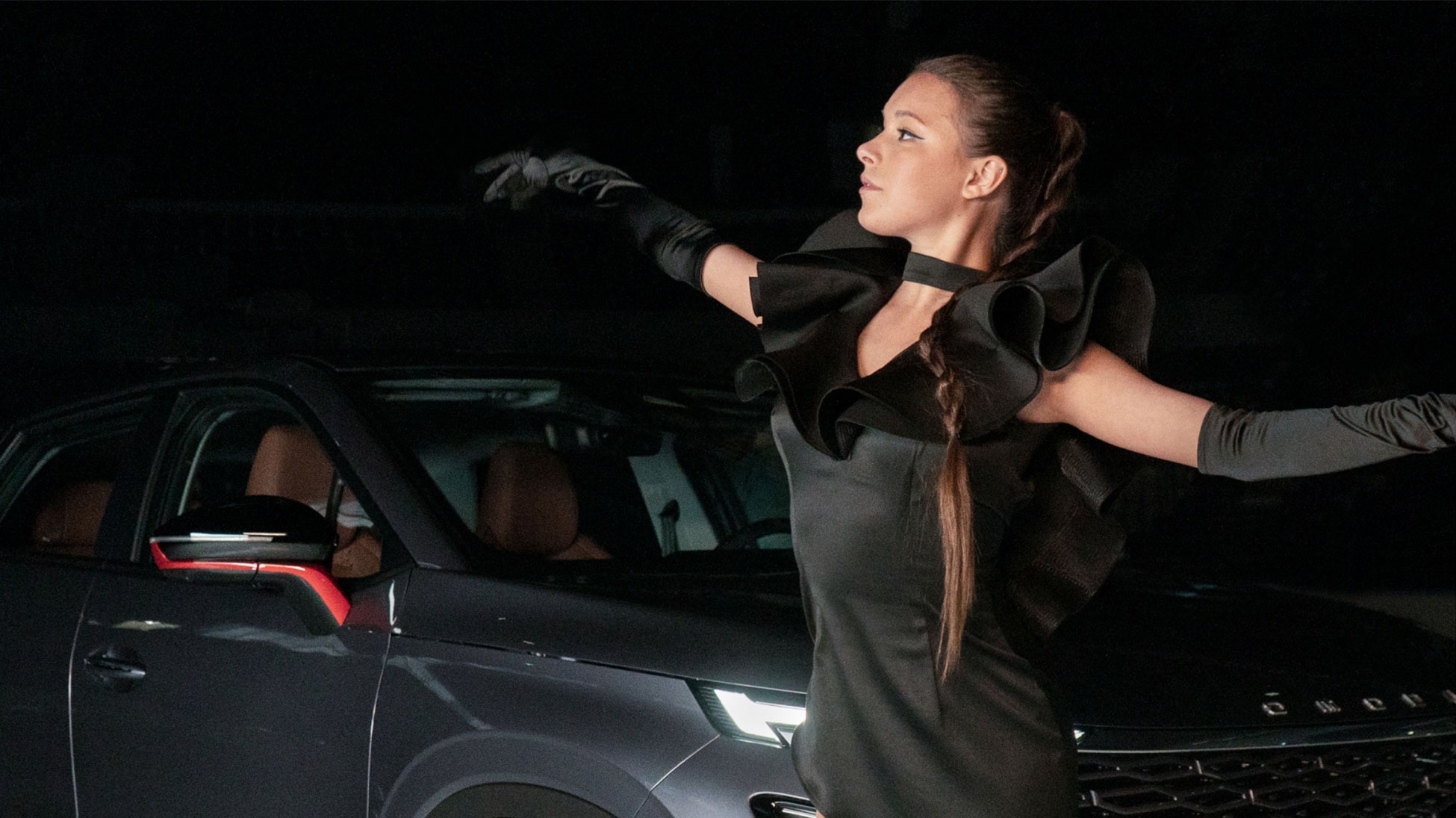 DRIFTING ON THE ICE OF THE VTB ARENA
During the filming we faced the challenge of not only taking the car to the arena, but also of showing it drifting on the ice.The slightest damage of the arena surface would have badly affected the timing and the budget of the project.
That's why car stunts were prepared in advance — the film crew together with the team of stuntmen had to try a dozen different combinations of winter and summer tires in order to achieve the most symmetrical trajectory of the car in the frame, similar to drifting.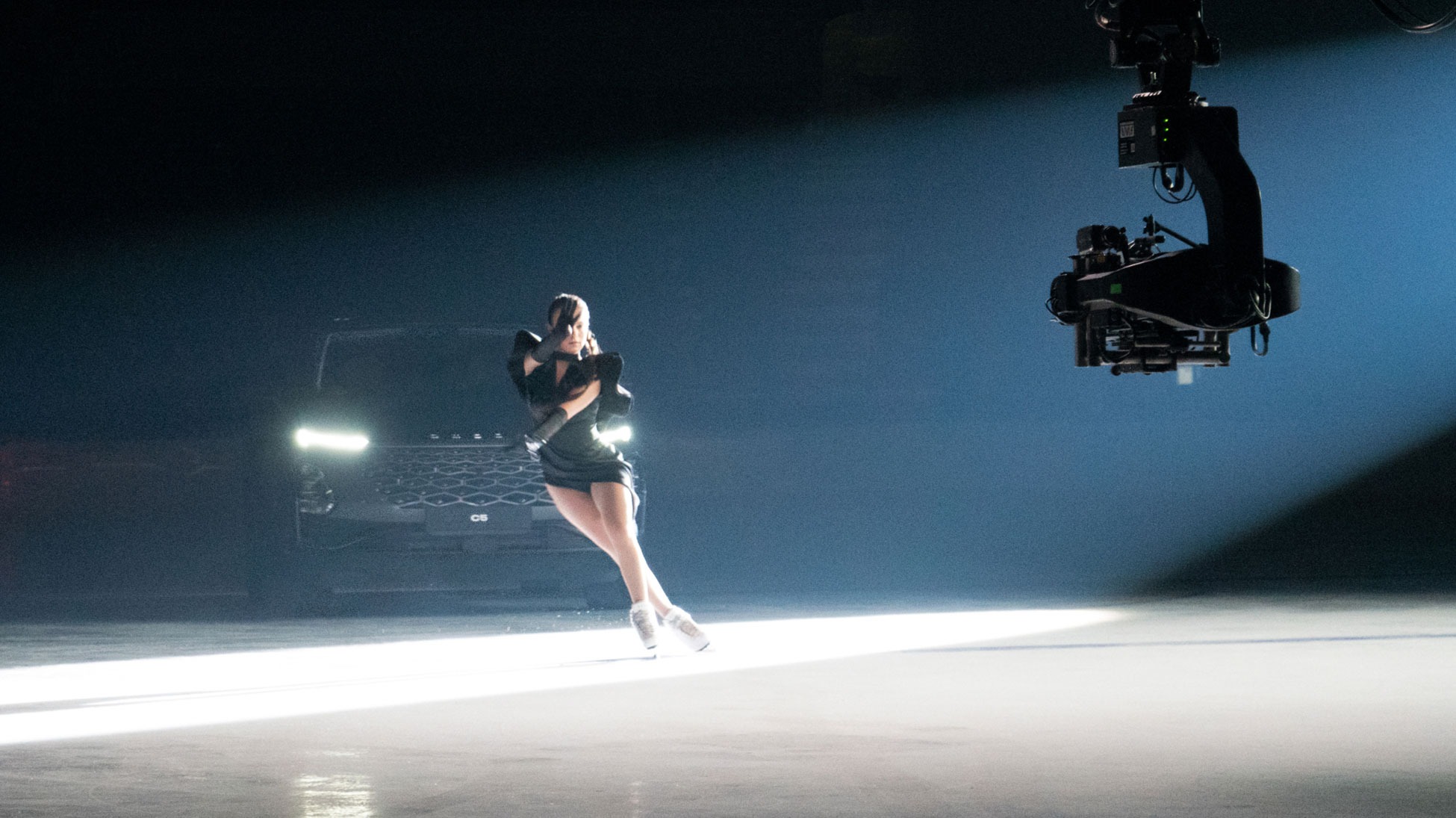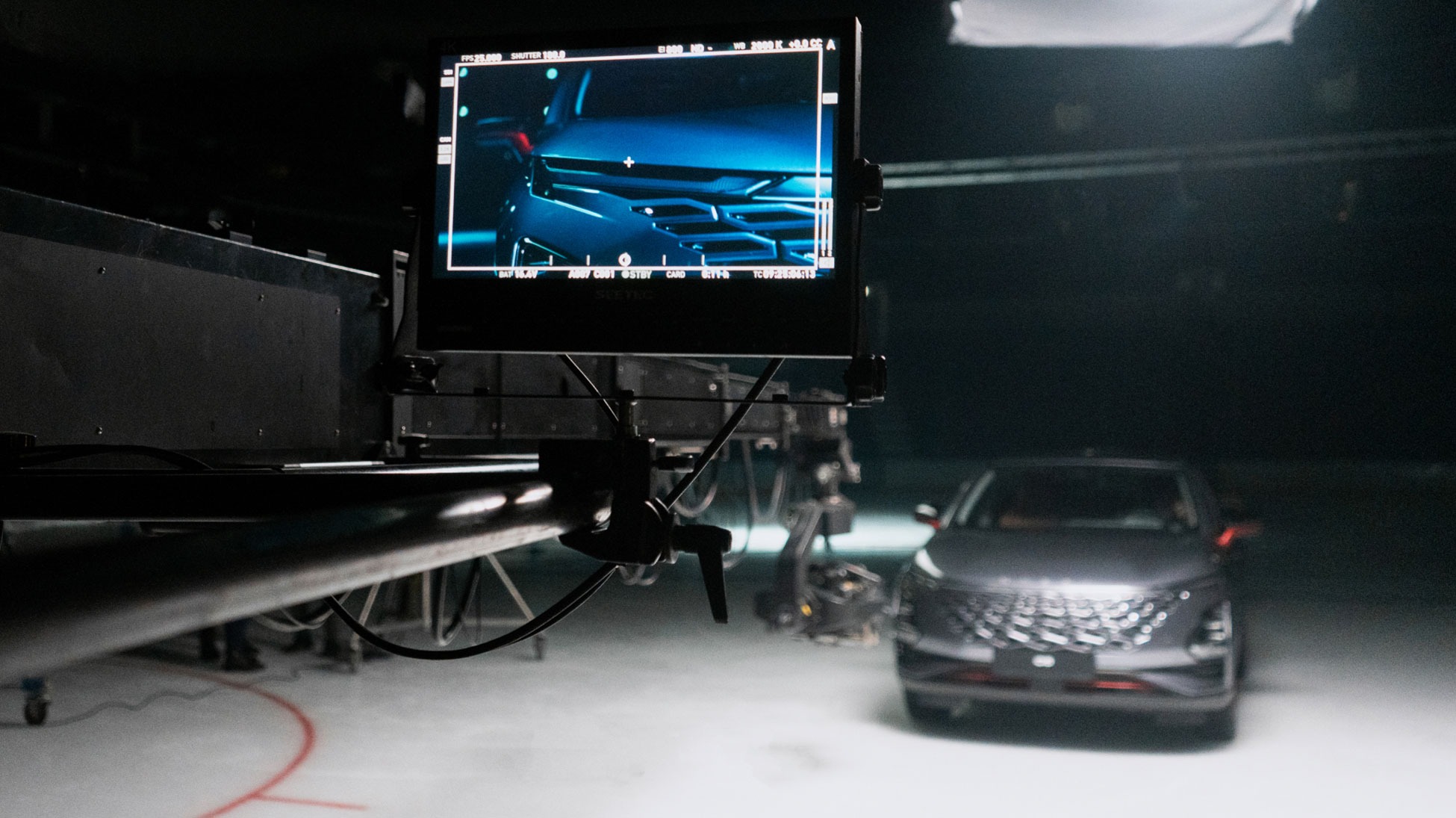 Result
The result was pleasing — we were able to convey the main idea to the audience, express the product advantage of the new car, as well as show a high level of technical elaboration of the video. We appreciate this integrated approach above all.
Olga Sokolova
SMM project director
Konstantin Kotryakhov
CEO, Creative Director
Olga Sokolova
SMM project director
Nikita Petrukhin
Creative Producer
Denis Shakin
Business Development Manager
Matvey Menzhevitsky
Strategy manager
Alexey Voitovich
Account manager
casesportfolio
next
Digital services & sites
Allcases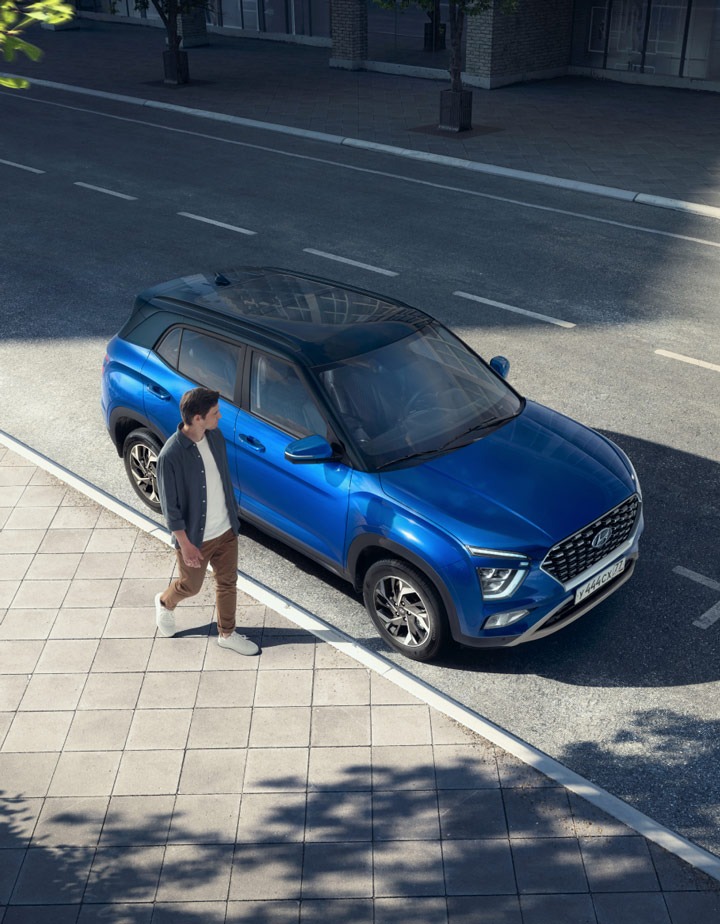 Mir Hyundai
DIGITAL SERVICES AND SITES
2022 x 2016