Kinder Bueno Dark
2020
Promotional campaign with Kinder Bueno Dark check registration
Client
Ferrero
Digital services and sites
Promotion
SMM
Bloggers
BUILT KNOWLEDGE OF THE NEW KINDER BUENO IN DIGITAL
Told the audience about a new product in the Kinder Bueno product line — Kinder Bueno Dark. The chocolate wafer bar was conceptually associated with moments of pleasure - engaging in a favorite hobby or relaxing.
We developed and ran a check promotion. During the campaign, people bought Kinder Bueno Dark in stores, registered receipts on the website, and received prizes for it.
Based on the concept of selftime and hobbies, we have chosen suitable prizes - certificates for travel, shopping and vacations.
Promo site
Back-end development
Activation with bloggers
SMM
Ferrero
Social media
About project
2020
We implemented a promotional campaign webpage with the option of registering receipts. Each week of the campaign users registered checks and received points for buying the product. The total number of points could be tracked in a personal account.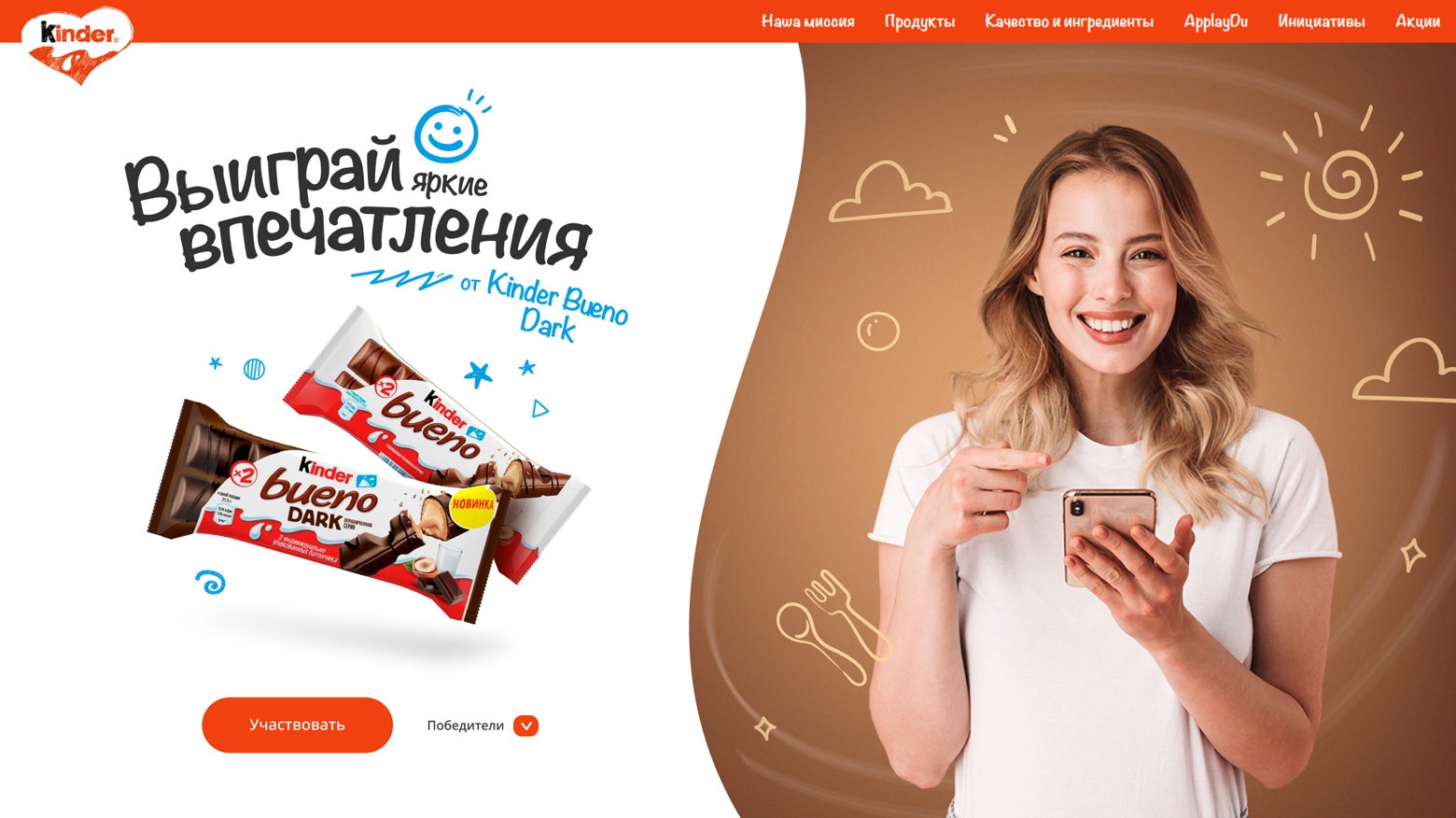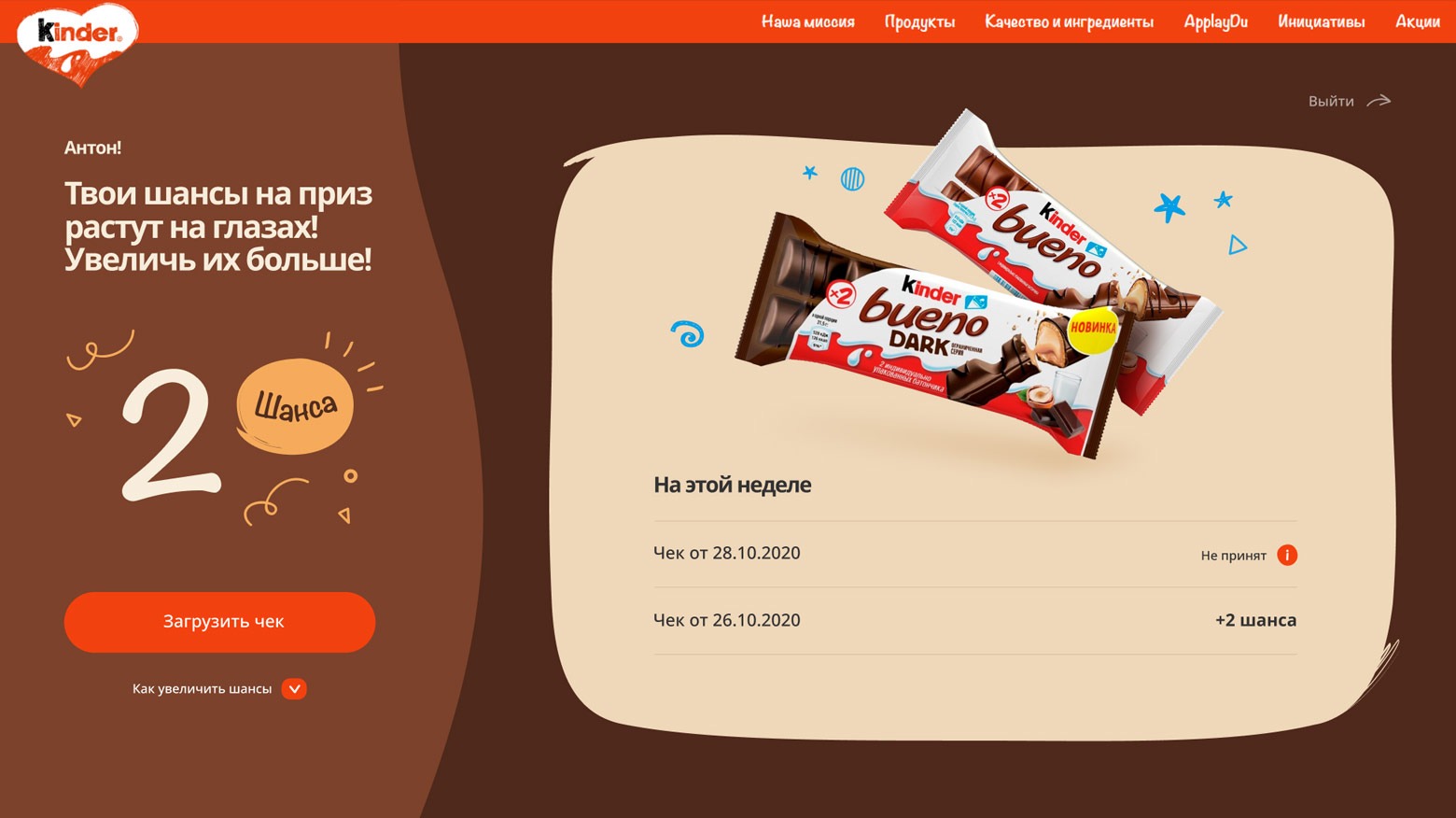 We prepared content and promotional materials for social networks. Influencers placed our posts and stories on their accounts so as many people as possible would learn about the advertising campaign.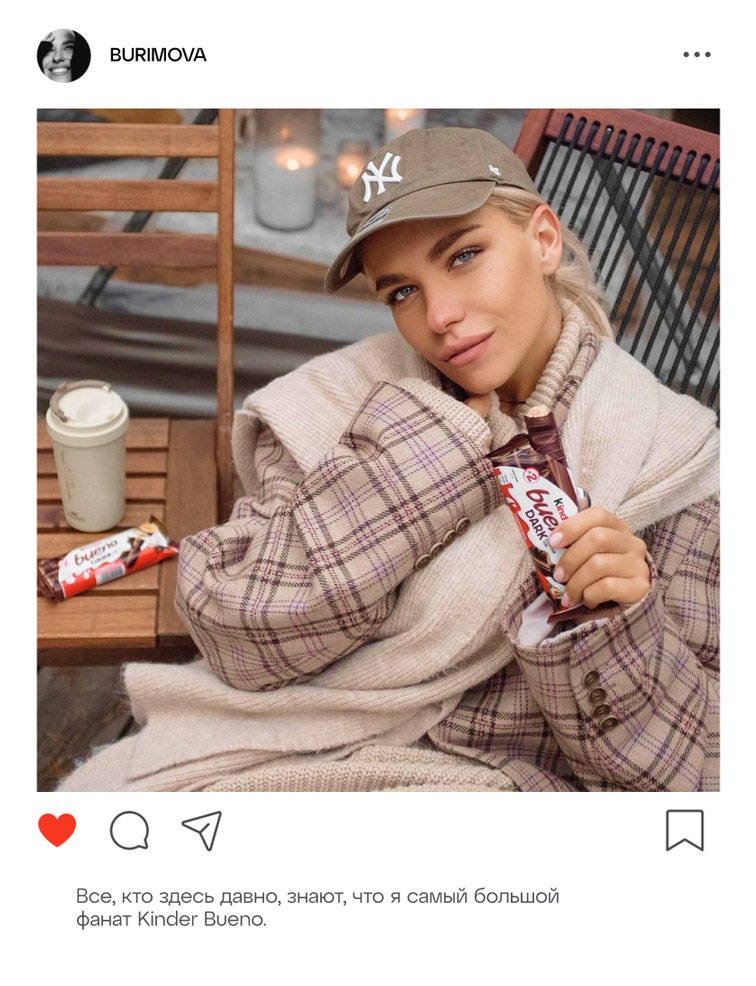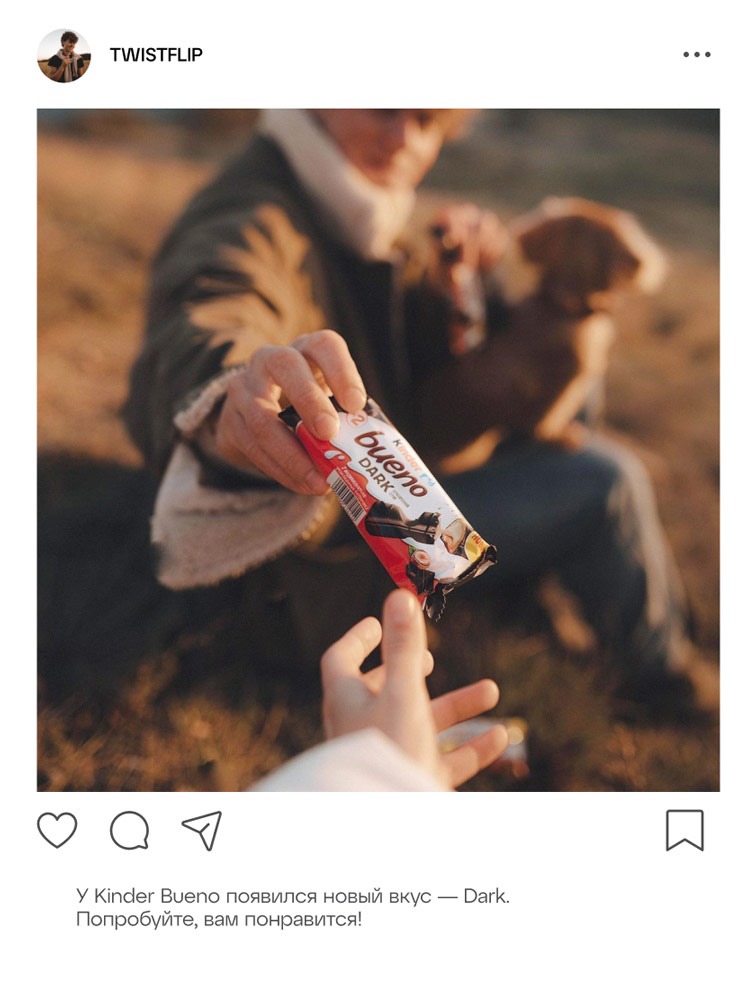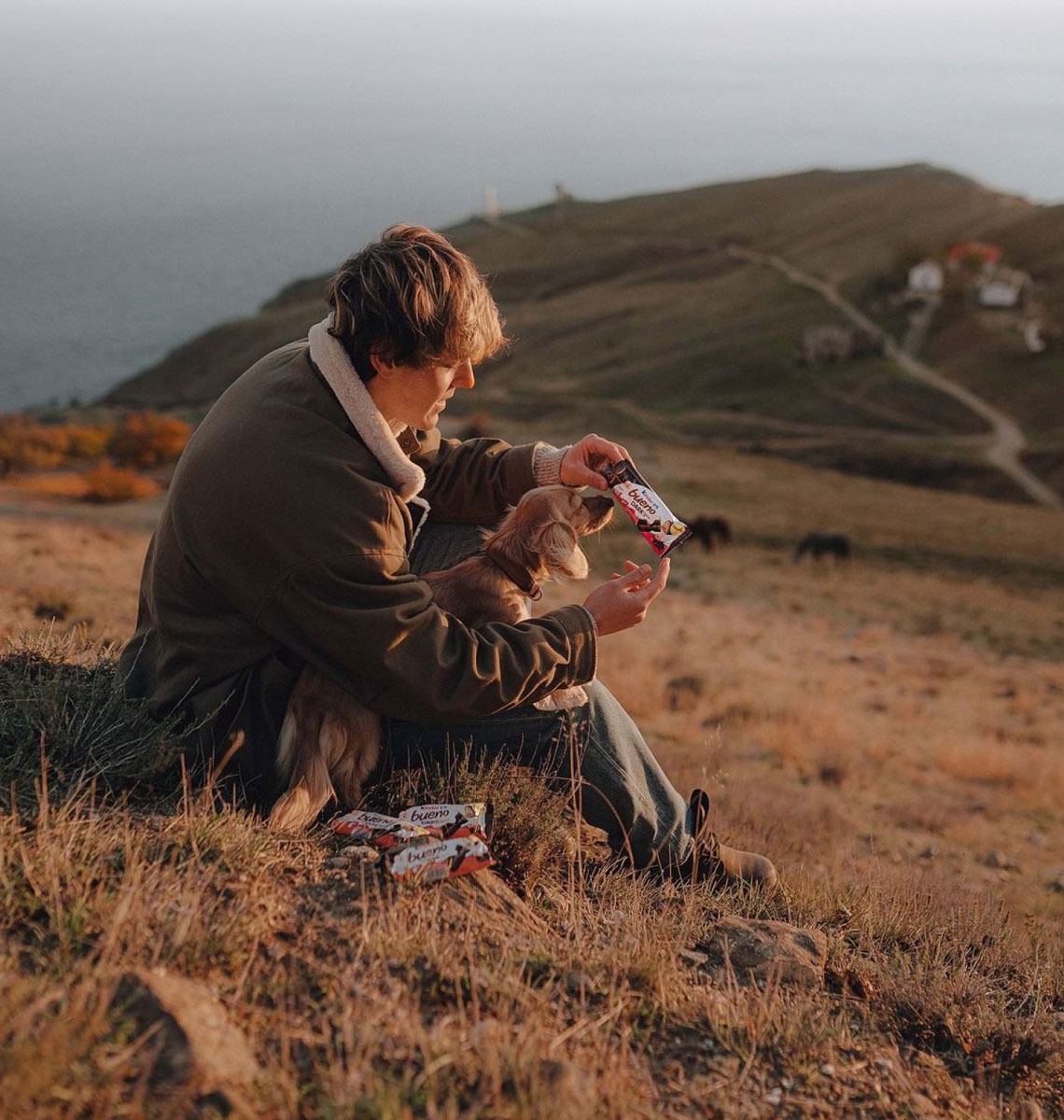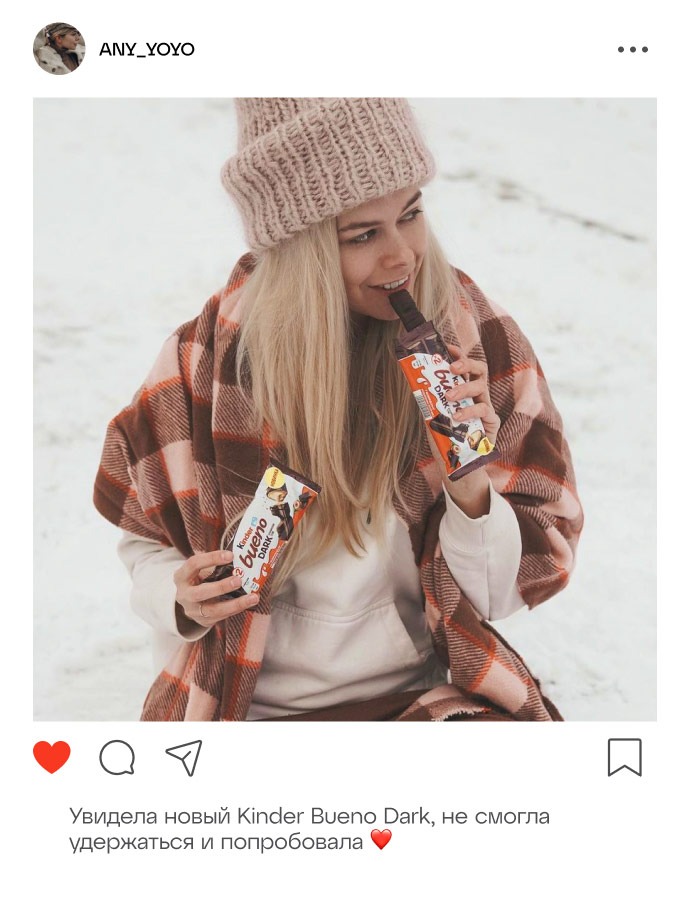 We developed a separate activation for sampling participants. Along with an order placed through the e-com site, customers received a sampling of a candy bar with a flyer. By clicking on the QR-code placed on the flyer, the user could take a short test and become a participant in the promotion with bonus points.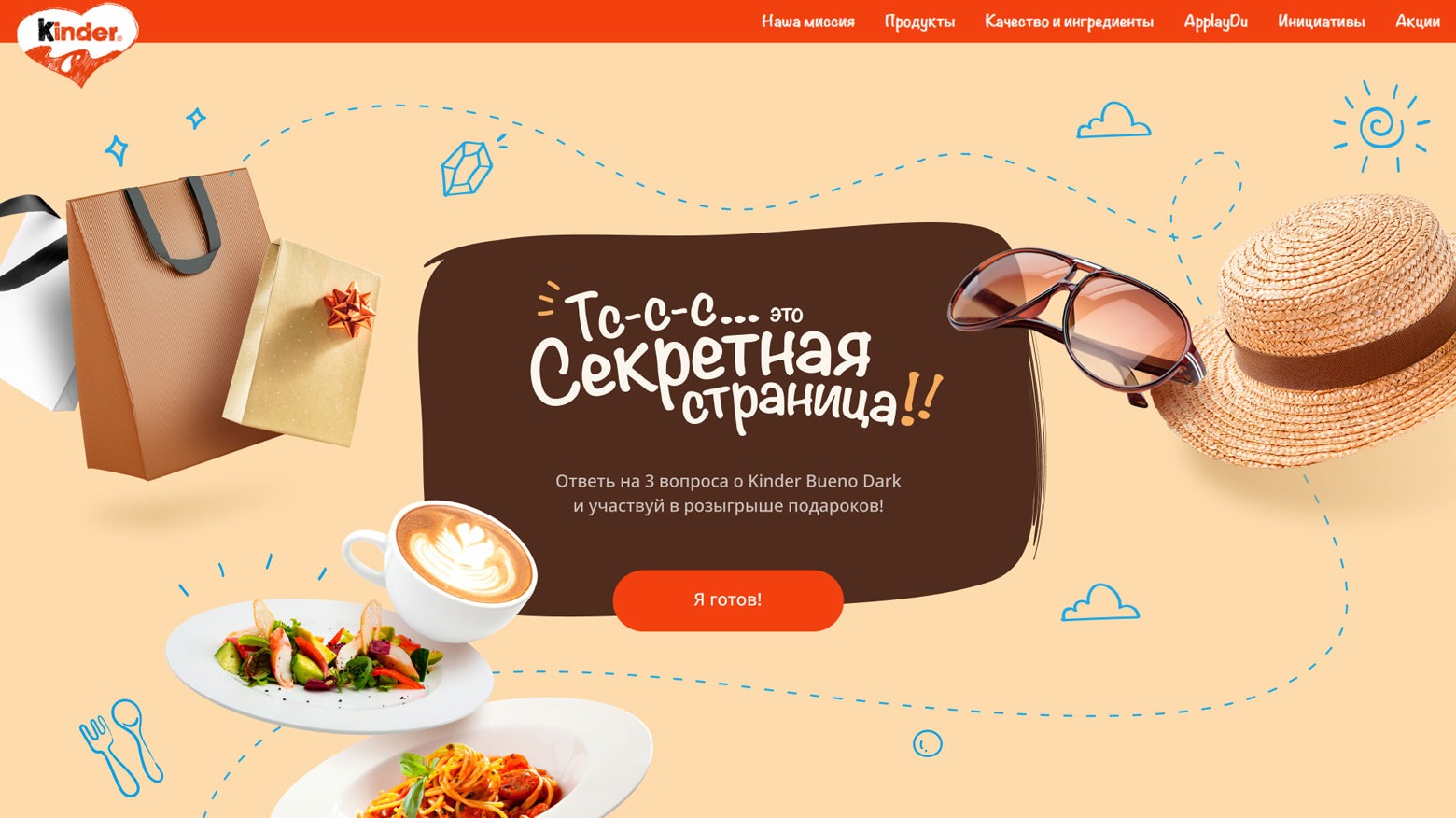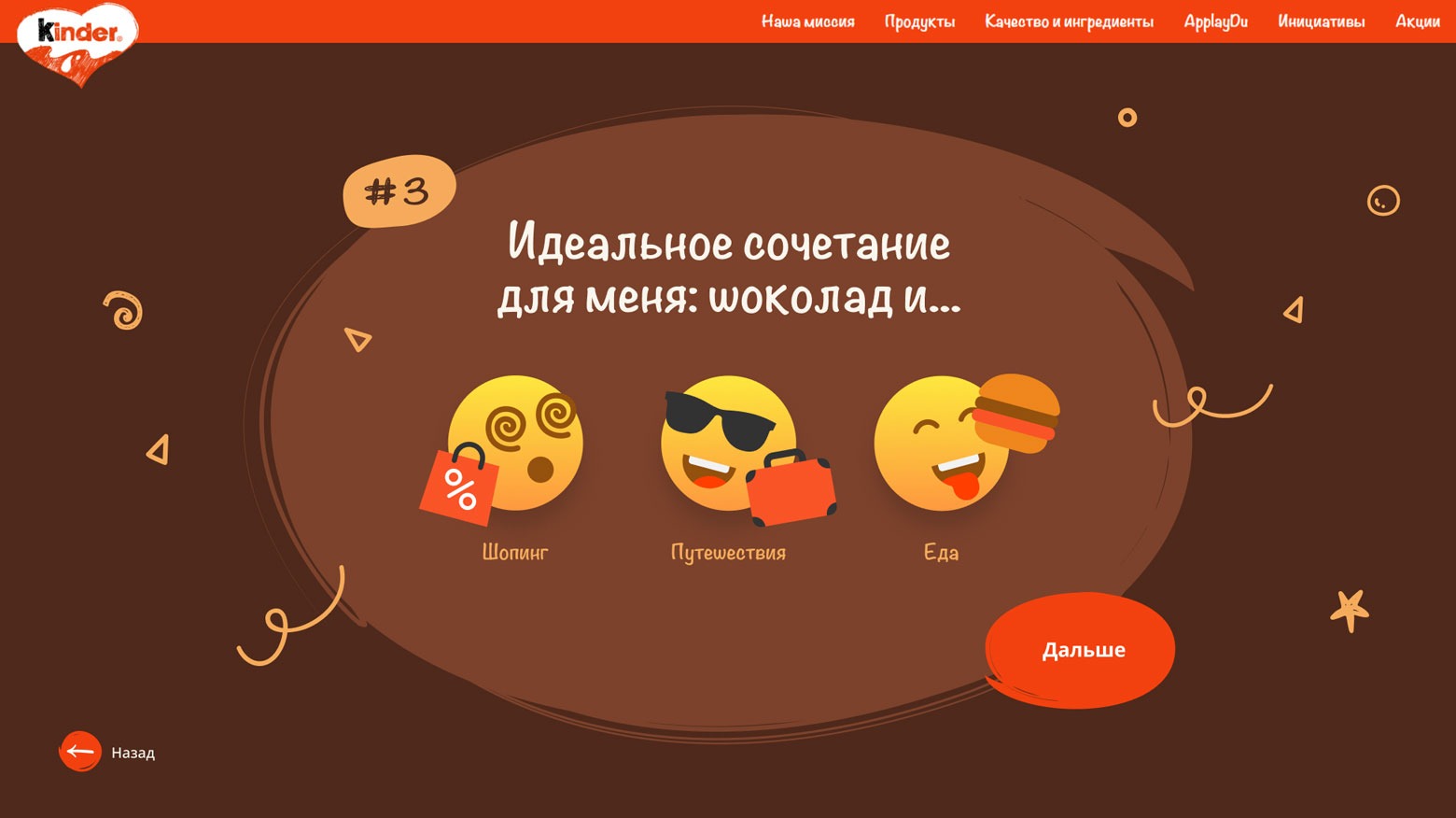 The Kinder Bueno Dark promotion was attended by 8,179 people, 7,732 checks were registered.
Guaranteed prizes were given to 1,790 participants. Weekly prizes were awarded to 100 participants.
The Kinder Bueno Dark campaign won gold at the Tagline Awards in the "From Offline to Online" category and bronze in the "Best FMCG Campaign 2020-2021" category.
ONLINE
Registered receipts for the entire duration of the promotion
CONVERSION
Campaign participants who received weekly prizes from Kinder Bueno
Ekaterina Romanova
Project manager
Arseny Arkhipov
Digital Director
Alexandra Sinitsina
Moderator
Vadim Solodyannikov
SMM Art Director
Denis Loburev
Targeted advertising manager
Marina Sosnina
SMM Group Head
Valeria Kryukova
Moderator
casesportfolio
next
Digital services & sites
Allcases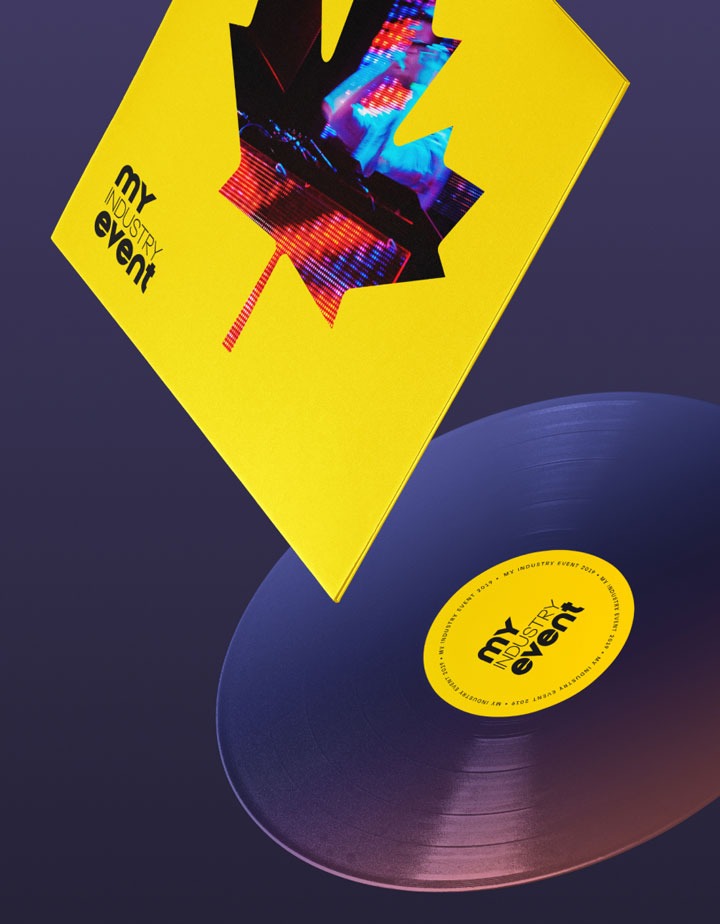 My Industry Event
DIGITAL SERVICES AND SITES
2020 x 2019