HYUNDAI IN TOUCH
2018
Hyundai's "In Touch" program website about the Era-Glonass system
Client
Hyundai
DIGITAL SERVICES AND SITES
INTERACTIVE
ILLUSTRATIONS
TOLD ABOUT ACCIDENTS ON THE ROAD WITHOUT BEING NEGATIVE
Hyundai's "In Touch" program and the Era-Glonass system help the driver in critical situations - when they were involved in or witnessed an accident.
Our task was to tell the audience that all Hyundai vehicles are equipped with the Era-Glonass system. We also had to introduce the features of the system and the situations in which it is used, and talk about the roadside assistance program for Hyundai owners.
Promosite
Storytelling
Interactive
Illustrations
Animation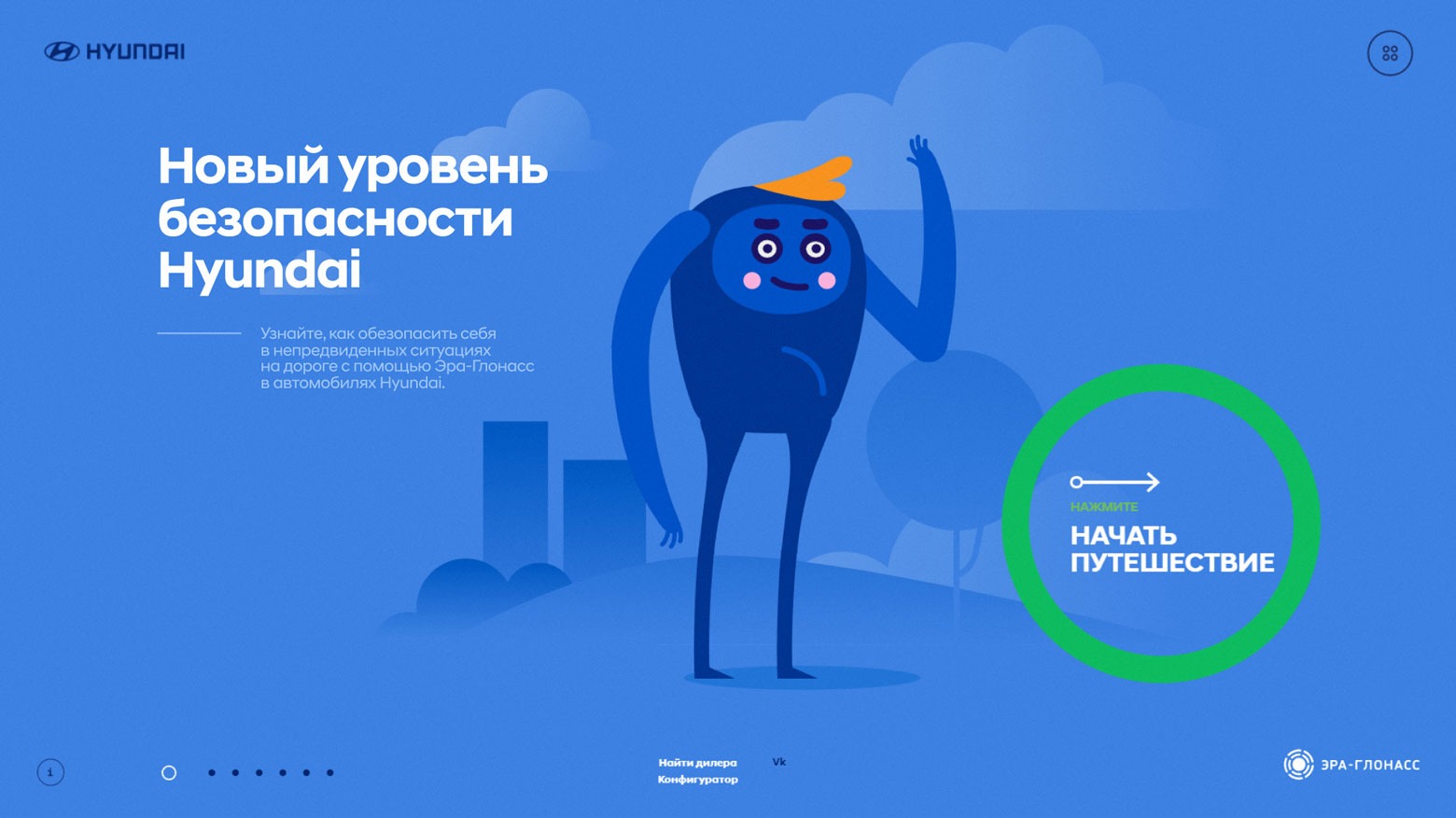 We had the task of making the story interesting, easy and engaging for the user. Therefore, we chose an interactive storytelling format. We deliberately moved away from realistic images and turned the site into a bright animated film that the user controls themselves.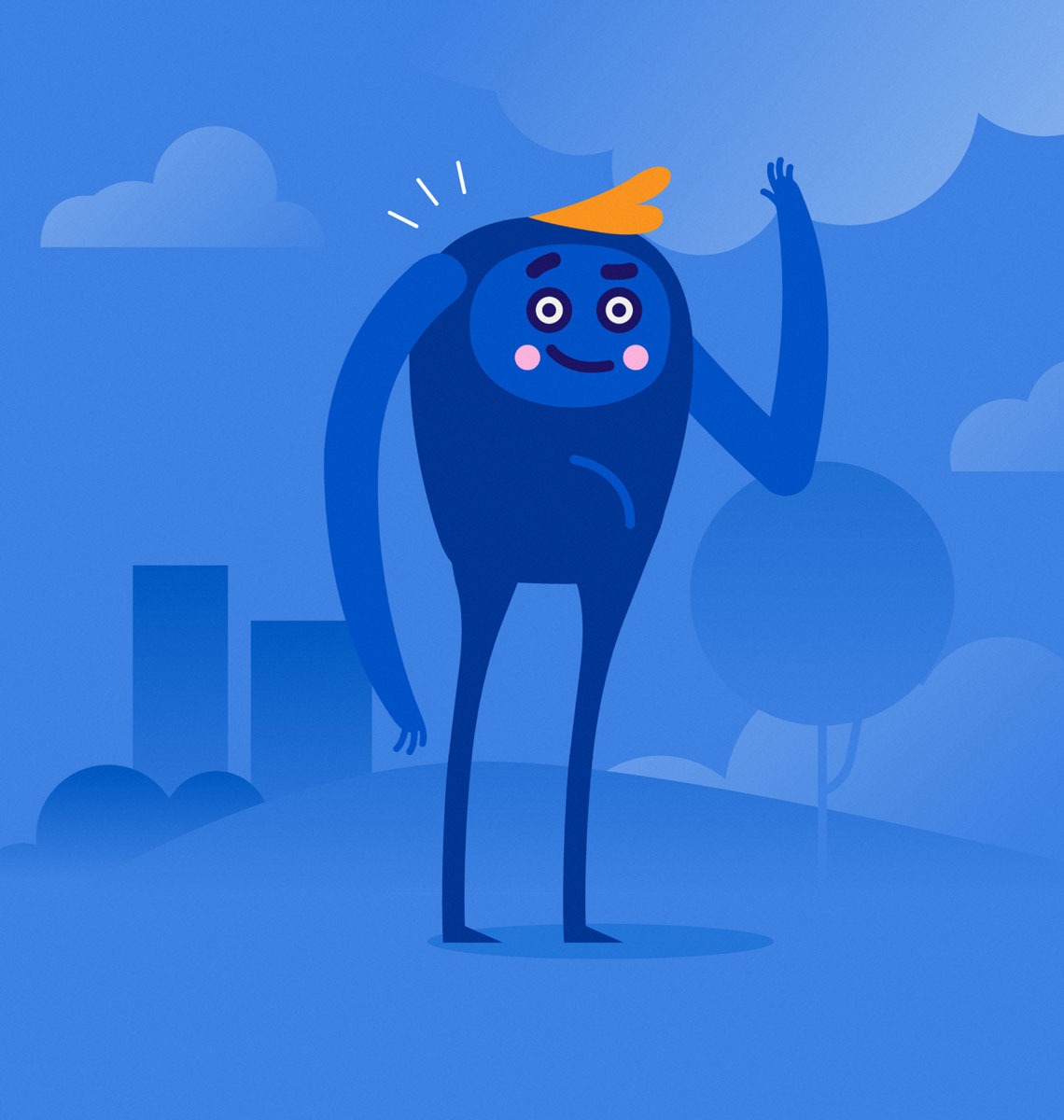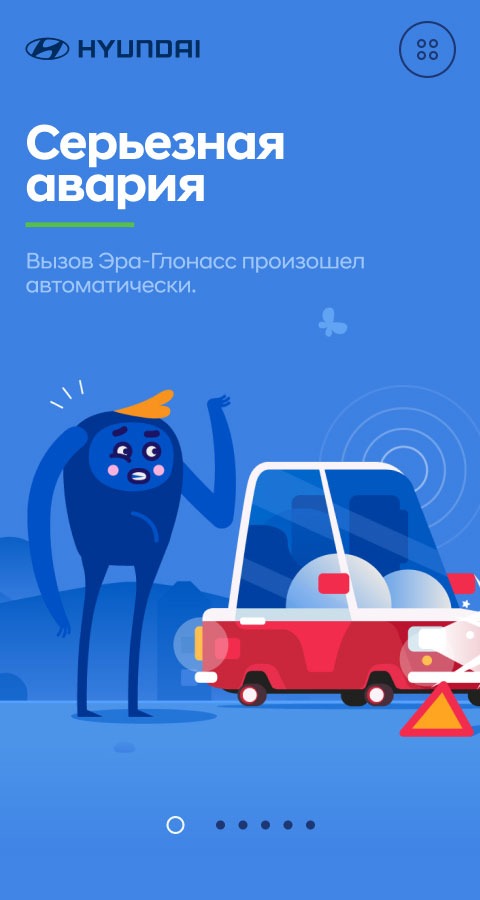 A cute but absent-minded character gets into trouble on the road. We show how the Era-Glonass system reacts and how Hyundai helps the driver in unexpected situations.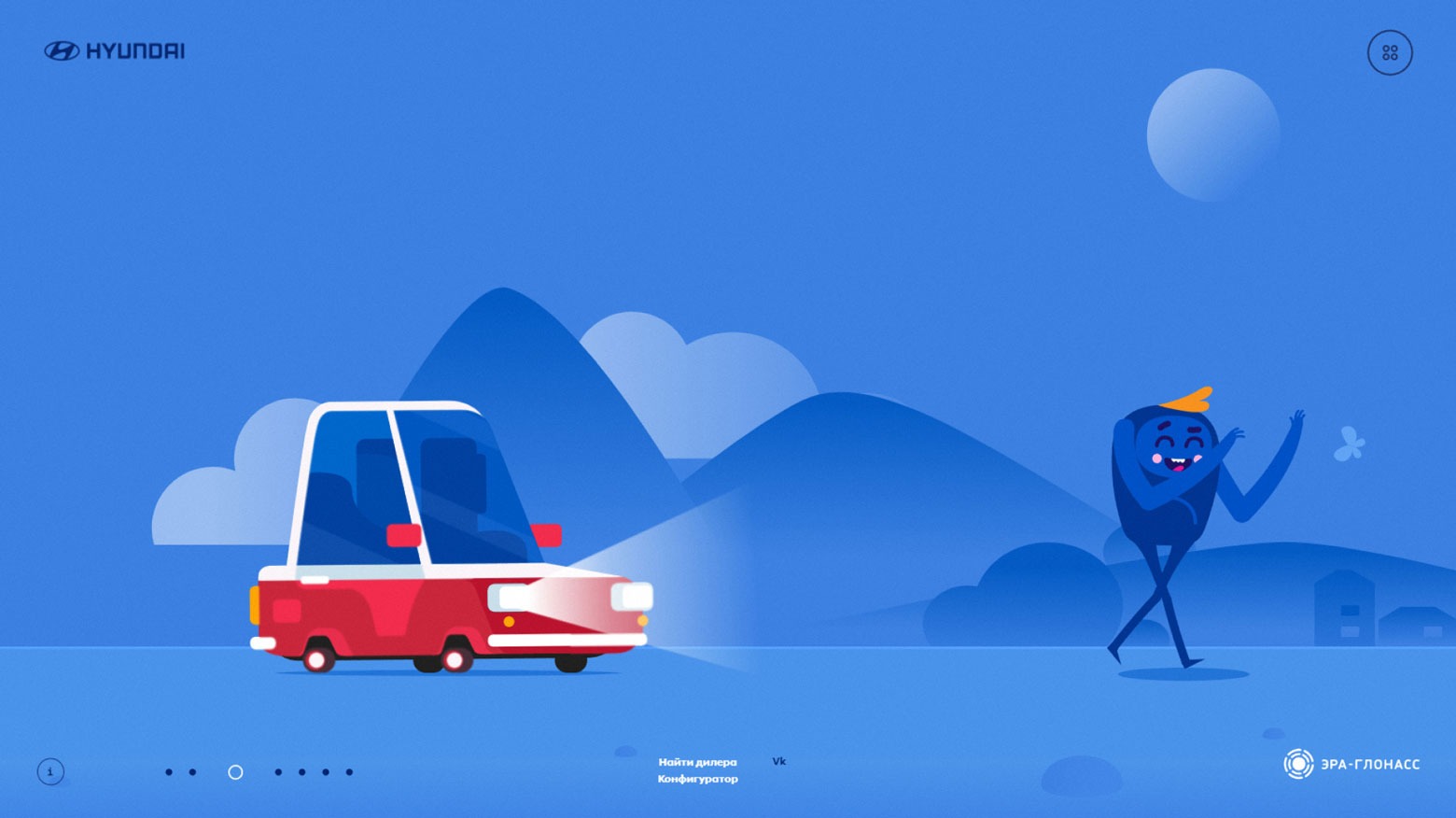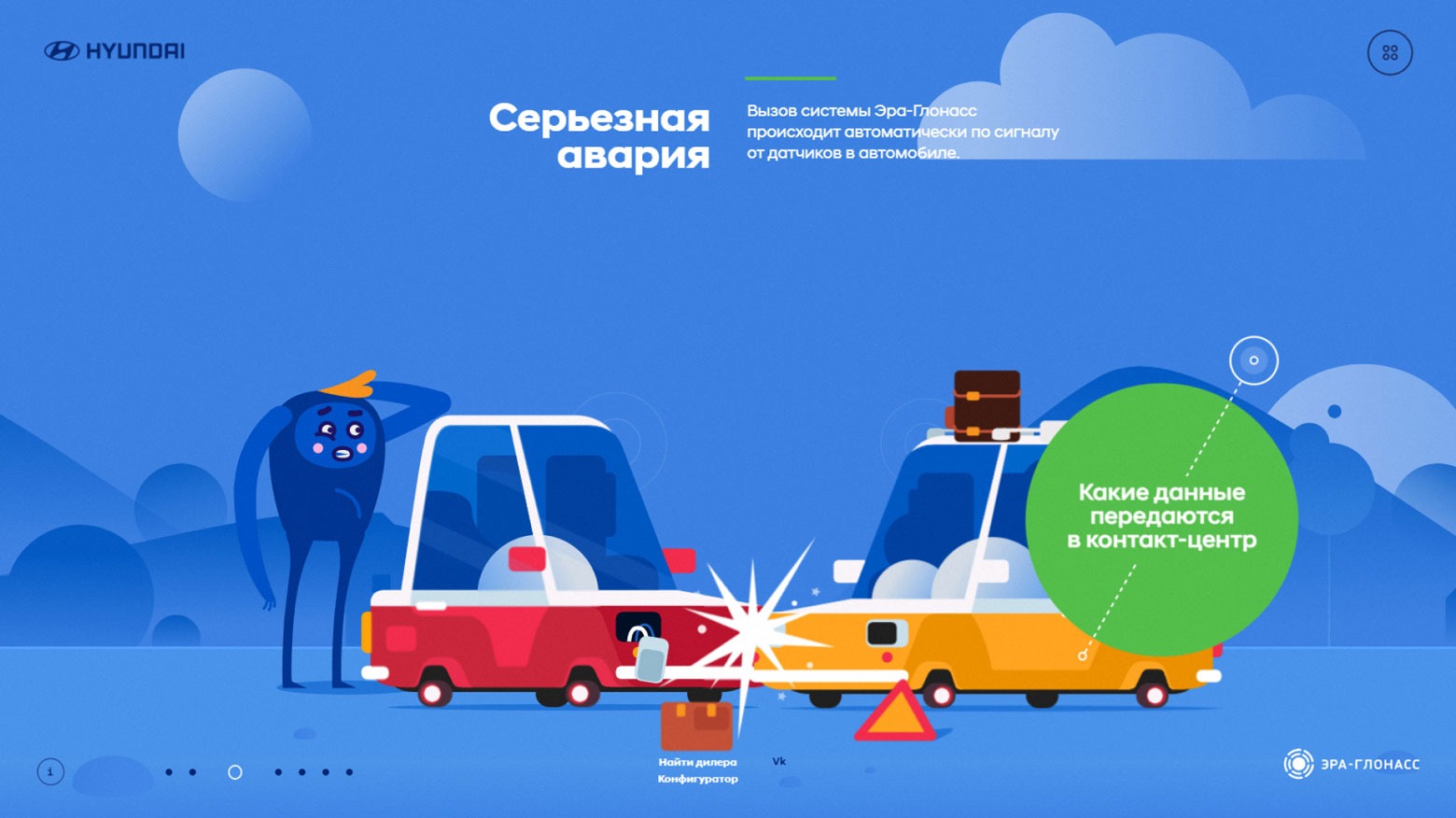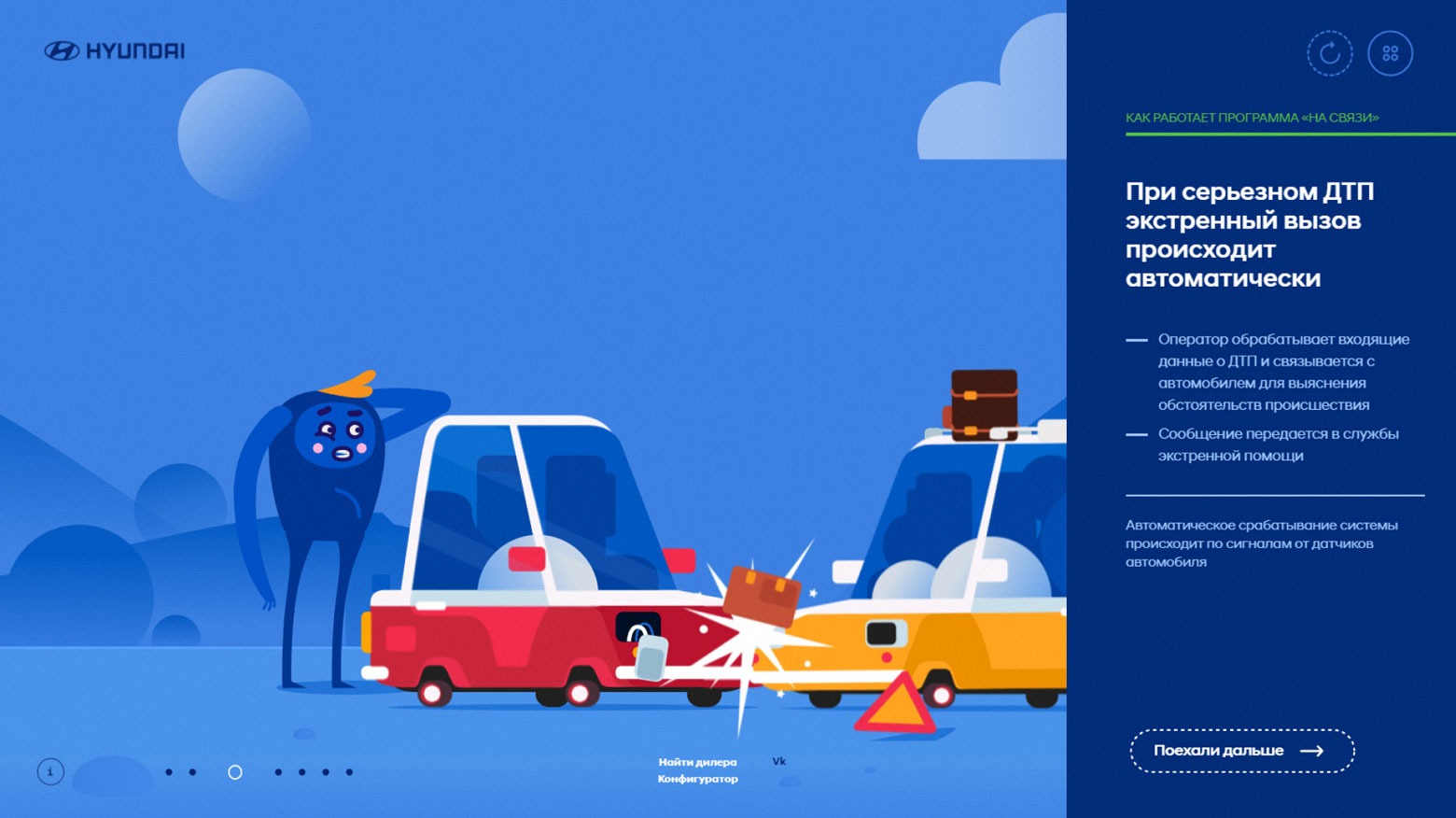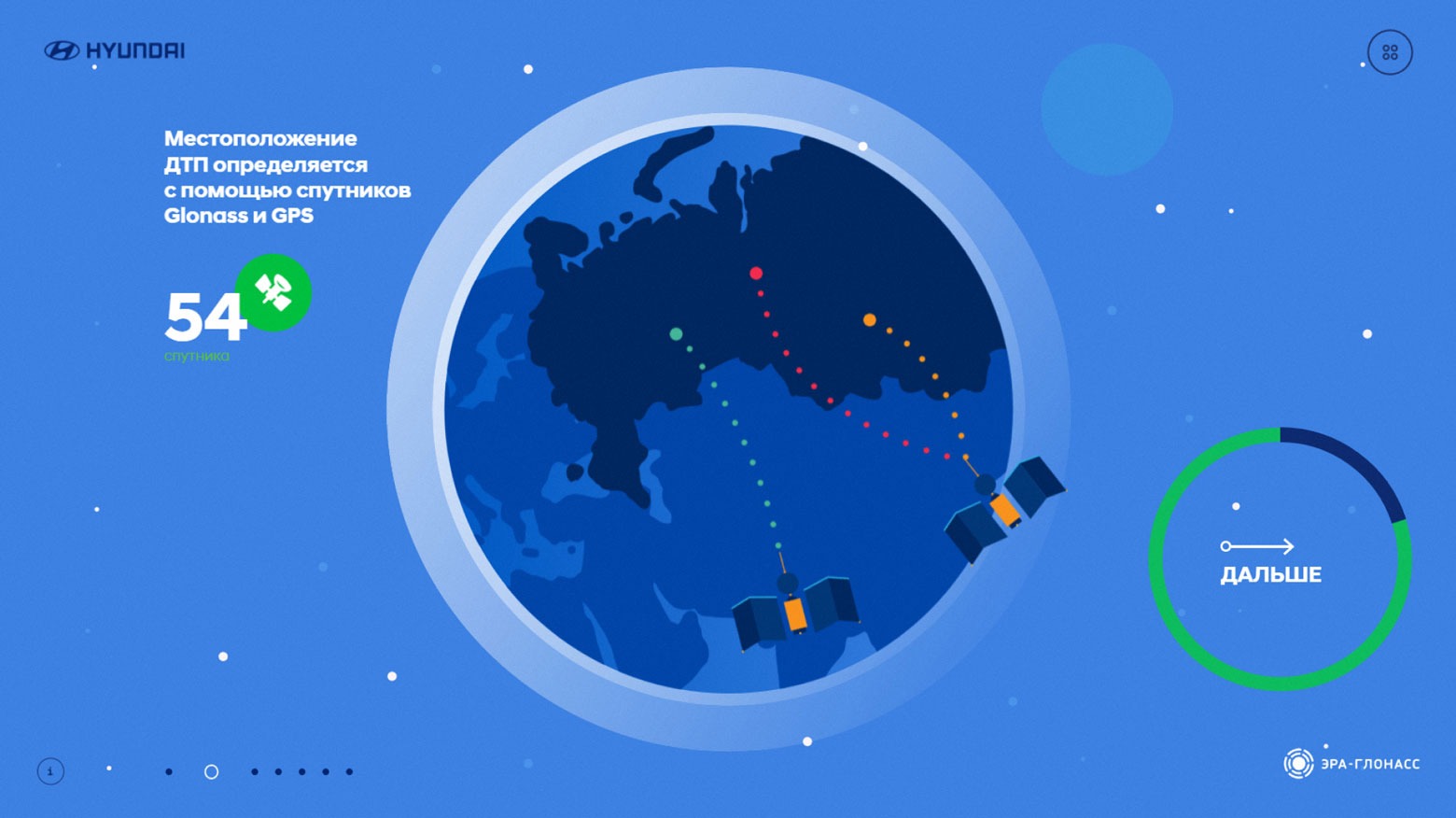 In the final scene, the user can review the Hyundai model range equipped with the system and proceed to the configurator or fill out a test drive application. The site "leads" the user through the story. The narrative does not end at the last scene, but introduces the user to the Hyundai lineup and takes them to hyundai.ru.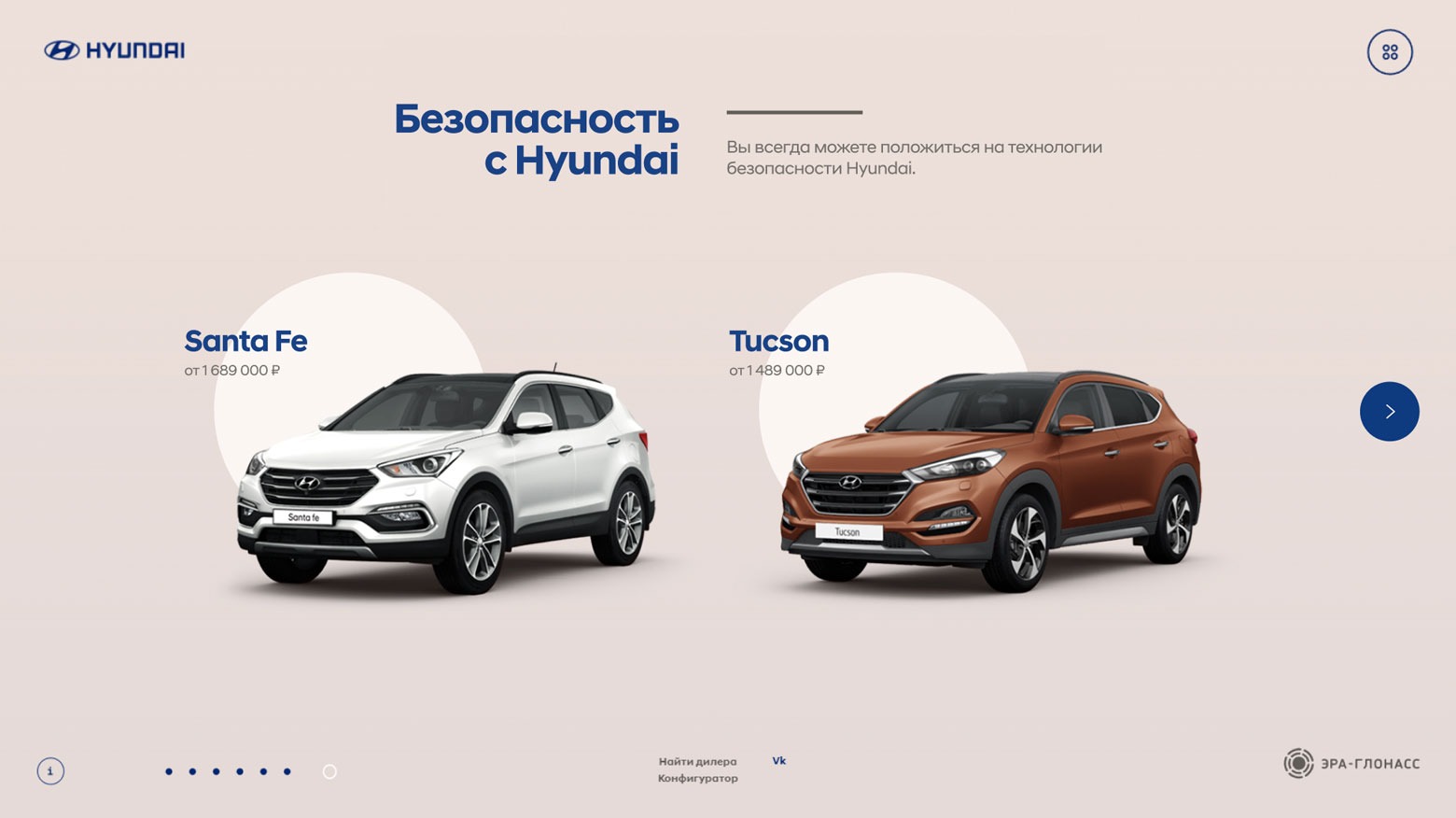 ABOUT THE SITE
In a few minutes in the form of a game we tell simply about complex things: the technologies of the system Era-Glonass and the actions to be taken by the driver, if they get into an accident.
Victoria Zhuravleva
Group Head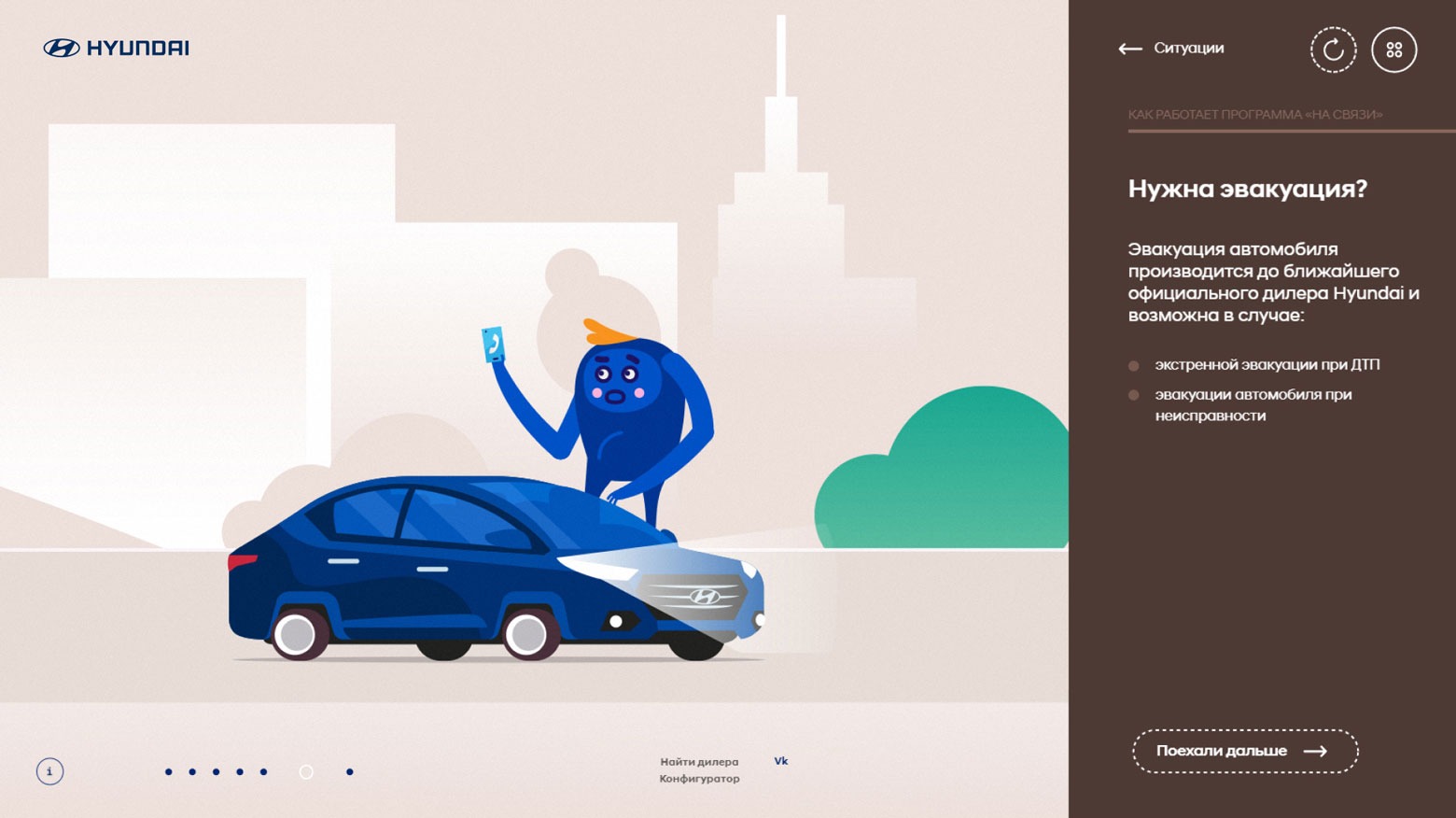 They talked about a difficult topic without being dry or negative. We involved users in learning about the Era-Glonass system and talked about the roadside assistance program for Hyundai owners.
AWARDS
Best website according to Tagline Awards 2018
ANIMATION
Animated videos made for the site
Victoria Zhuravleva
Group Head
Konstantin Kotryakhov
CEO, Creative Director
casesportfolio
next
Experiential marketing
Allcases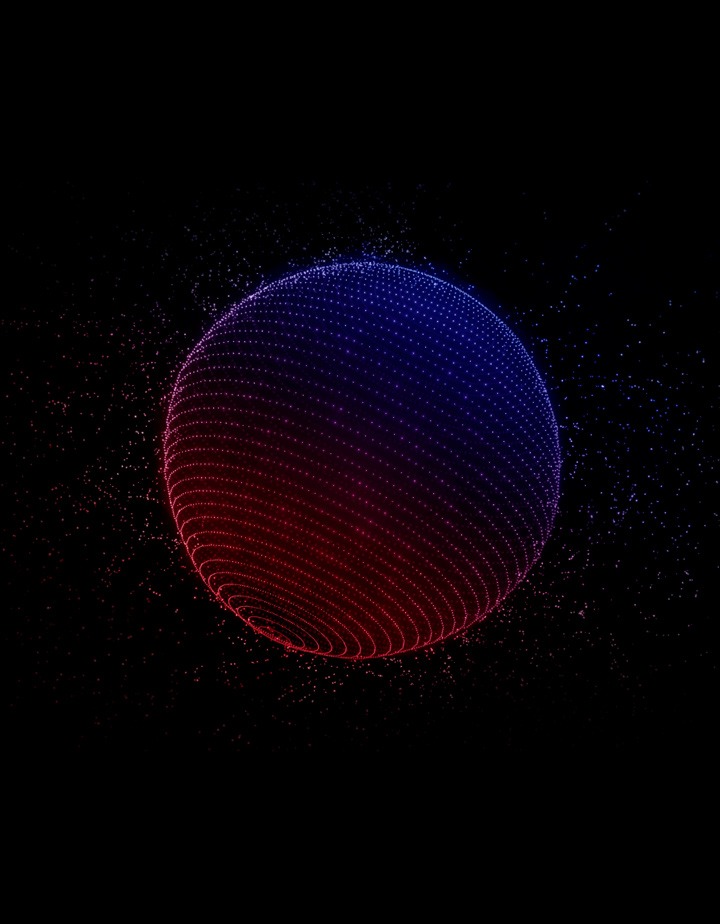 Drive Santa Fe with your mind
EXPERIENTIAL MARKETING
2018