Ferrero Rocher
2021
New Year's digital advertising campaign and check promotion
Client
Ferrero
Digital services and sites
SMM
Bloggers
WE BROUGHT CLOSE PEOPLE TOGETHER AND INCREASED SALES IN THE NEW YEAR'S PERIOD
When you hear about Ferrero Rocher candy, what is the first thing that comes to mind? Our association words are holiday, attention, premium. The basis of our advertising campaign was the desire to give something that conveys a special, warm attitude.
We drew customers' attention to Ferrero Rocher, so that for the New Year they would give their loved ones their favorite chocolates in a gold wrapper. And not only that.
Promo site
Back-end development
Activation with bloggers
SMM
Ferrero
Digital services & sites
About project
2021
CONGRATULATE THOSE IN WHOM YOU ARE CONFIDENT
We developed a check promotion with call-to-action "Congratulate those in whom you are confident and win prizes from Ferrero Rocher". To do this, we found local artists to create cards and gifts. We also selected bloggers who published posts inviting their subscribers to take part in the promotion.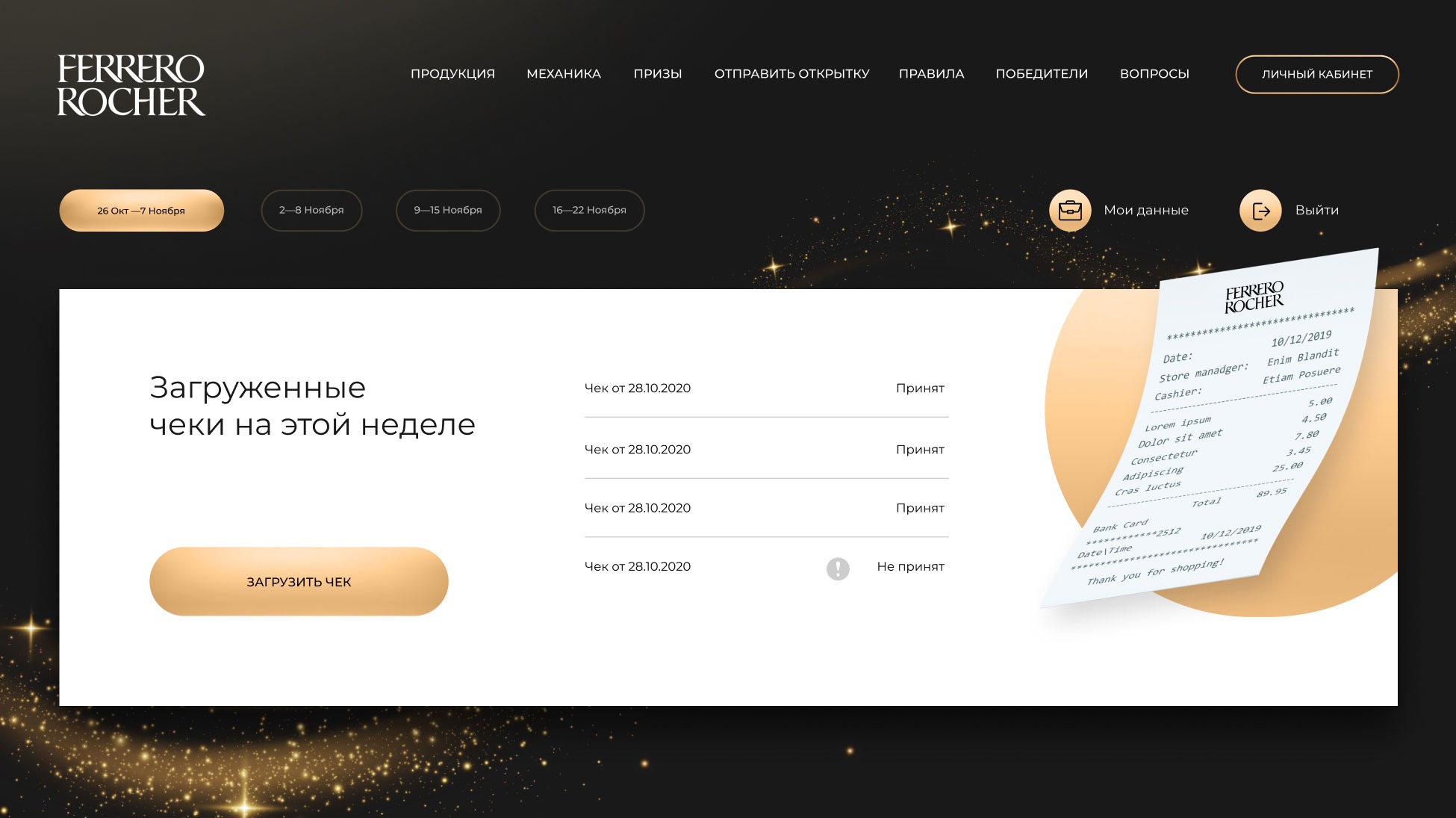 GIFTS FOR THE AUTHORS OF THE BEST POSTS
Users bought candy as gifts, uploaded Ferrero Rocher receipts to the site and wrote posts about their loved ones. The authors of the best stories received prizes: a year's supply of sweets or a greeting card hand-painted by a calligrapher.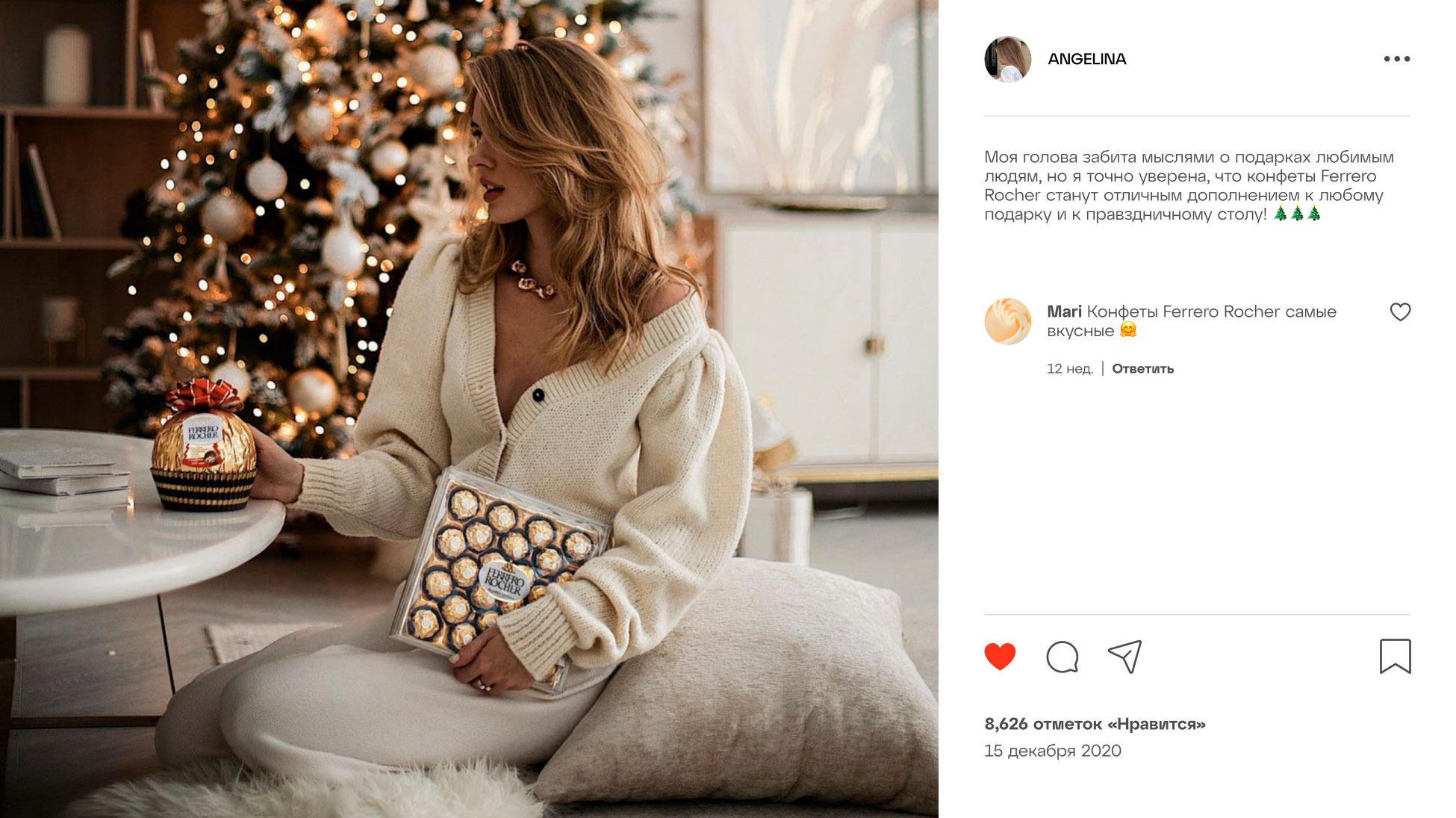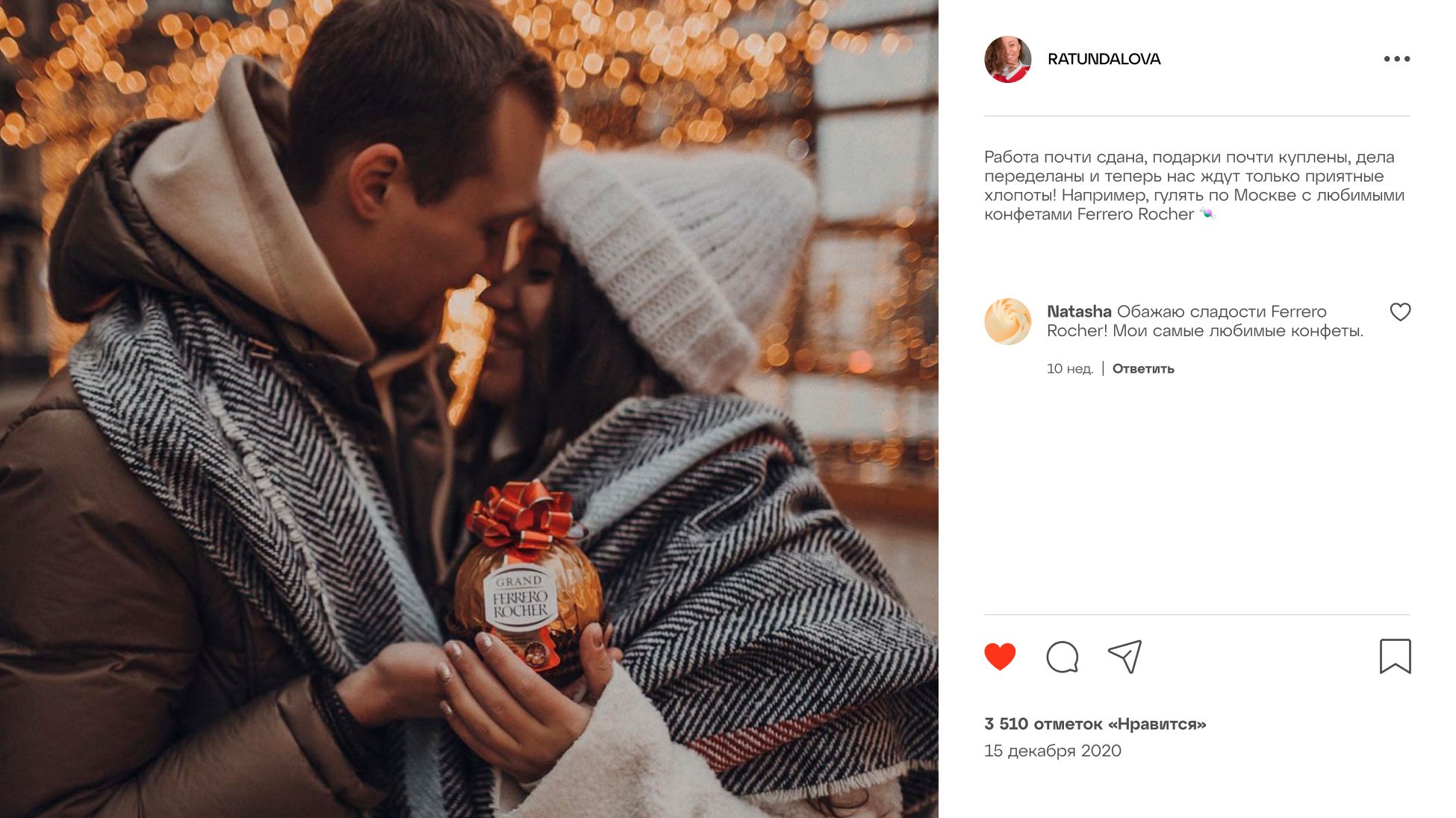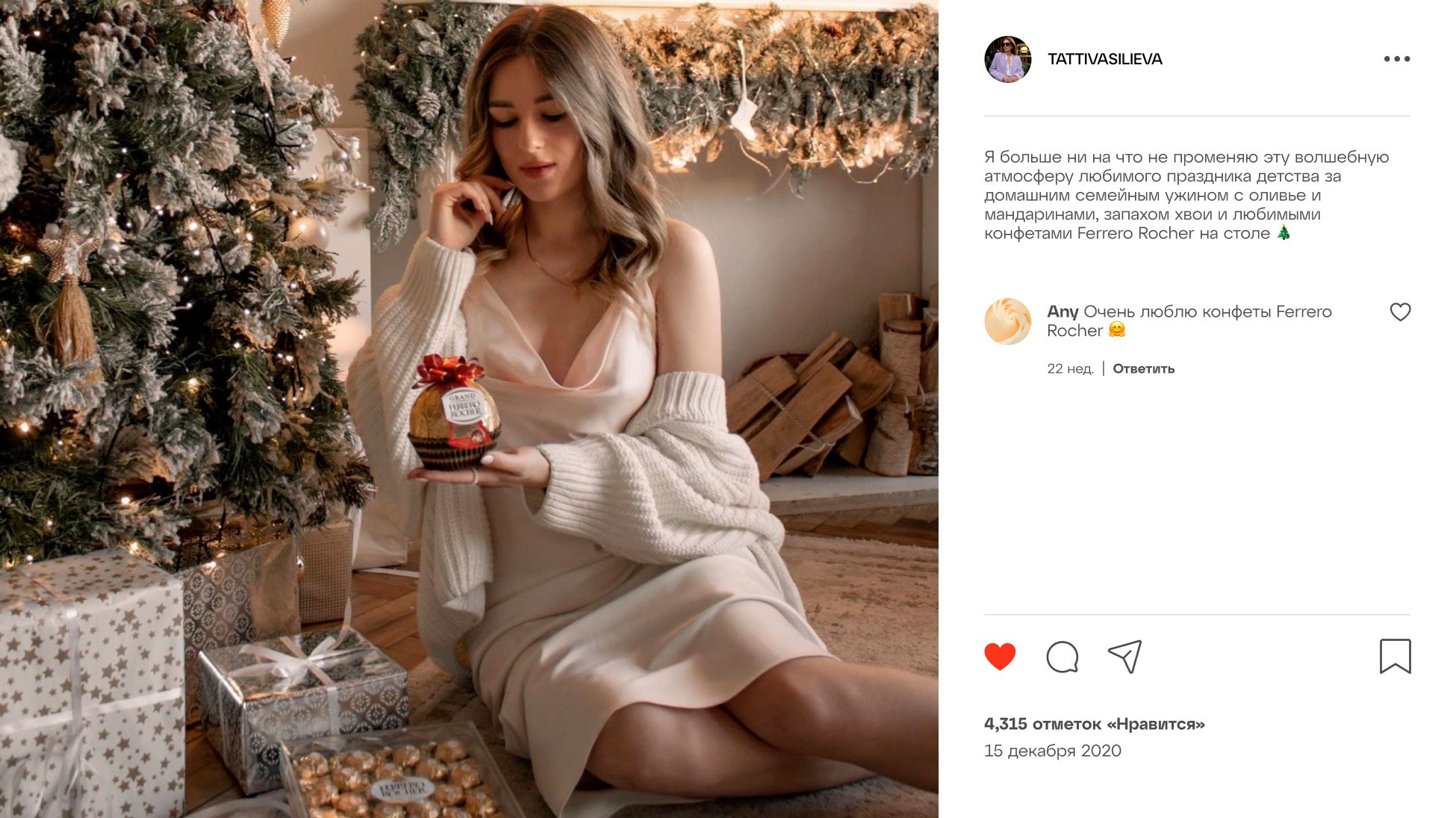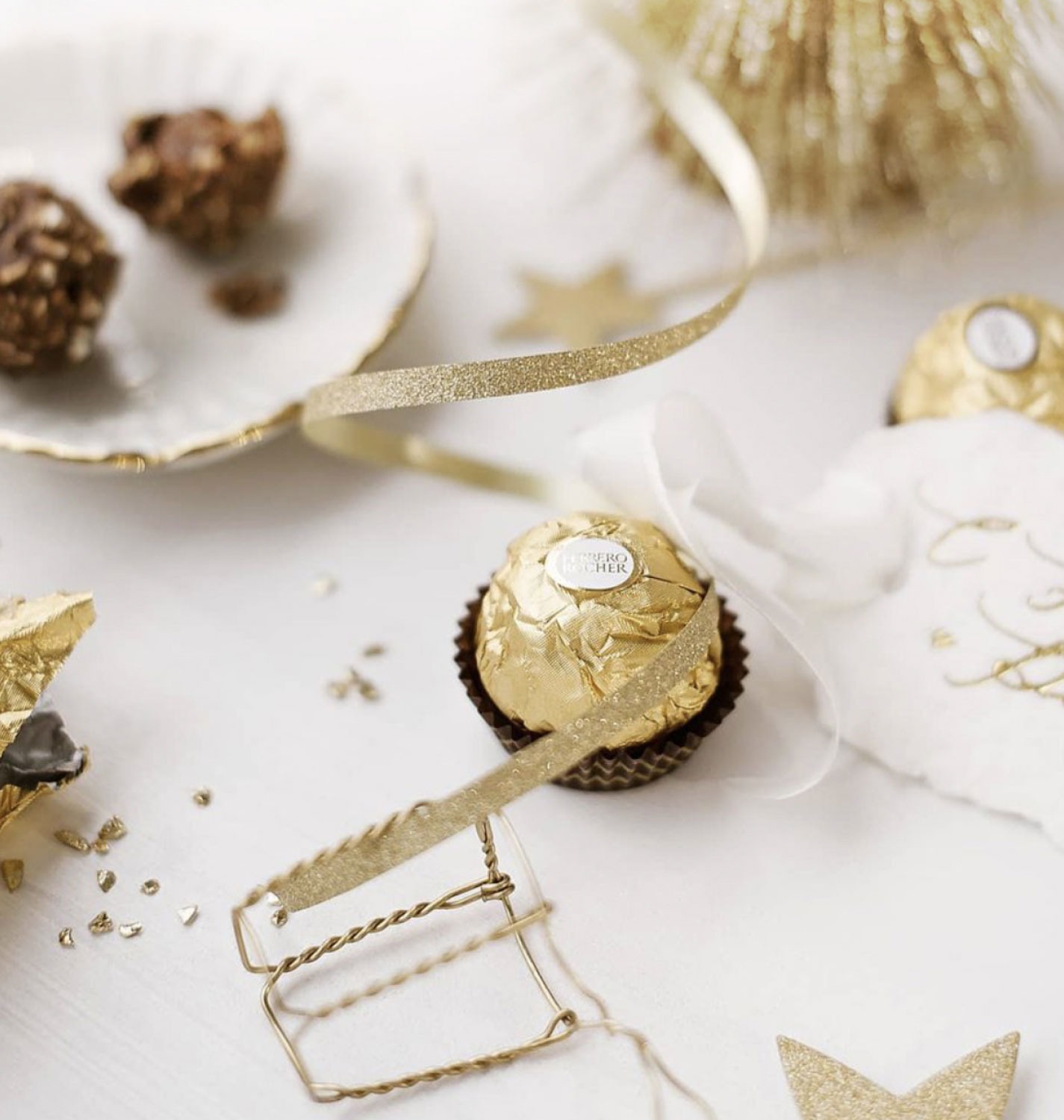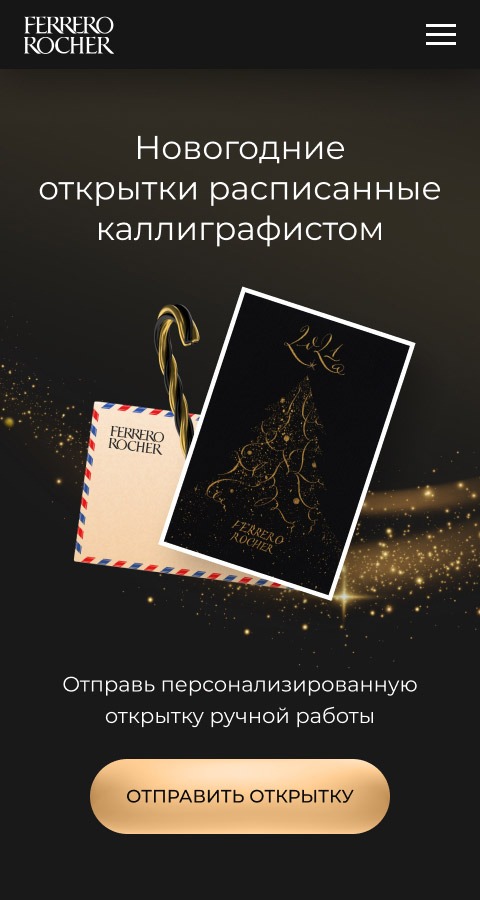 THOUGHT-OUT COMMUNICATION AND INTEGRATION WITH E-COMMERCE
To make the campaign well-known to as many people as possible, we developed a promotion strategy with a large-scale ecosystem and creative materials. We made a website and launched integration with e-commerce. Users bought Ferrero Rocher products on the themed promotional page of the Russian service Yandex.Market.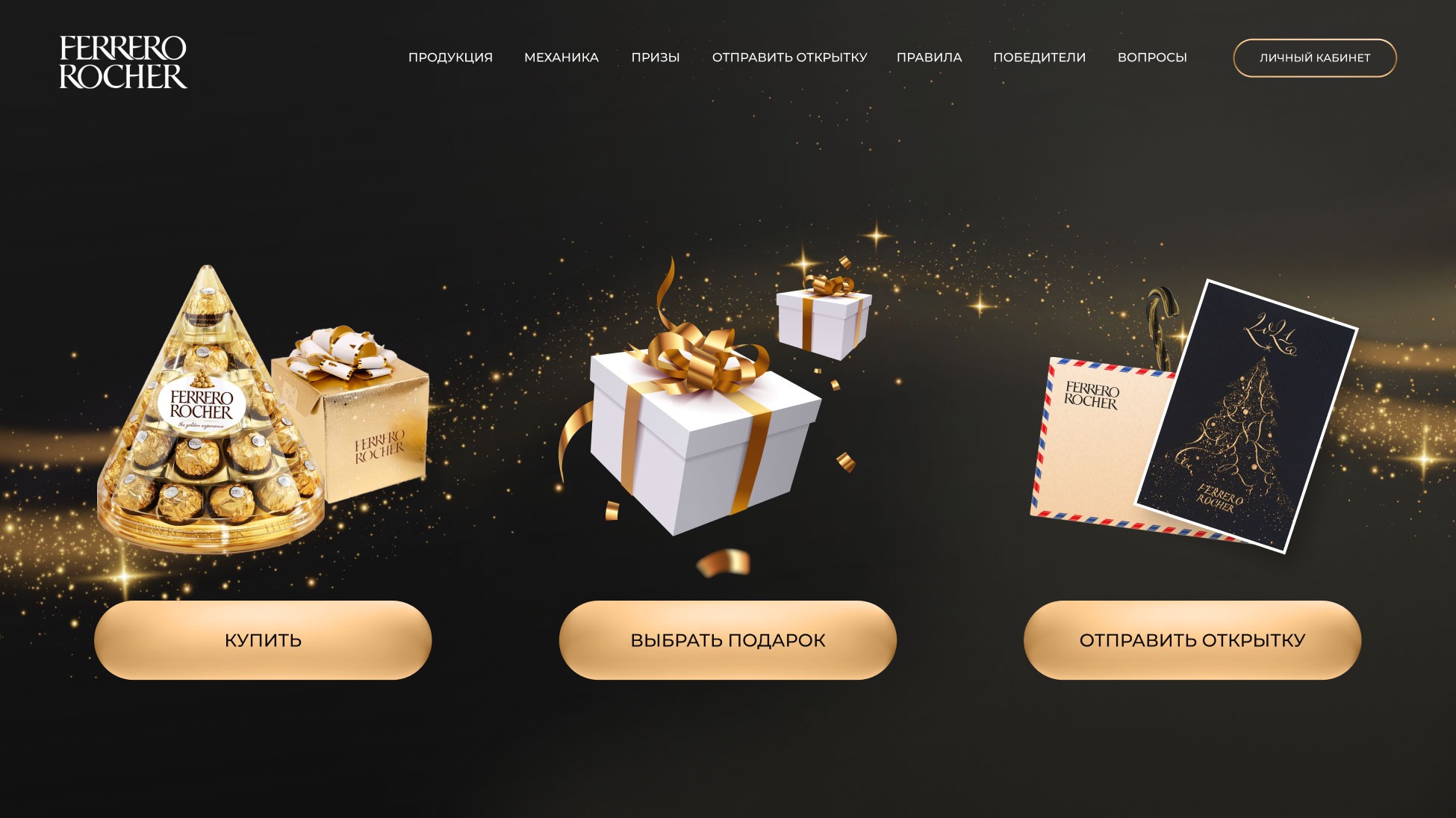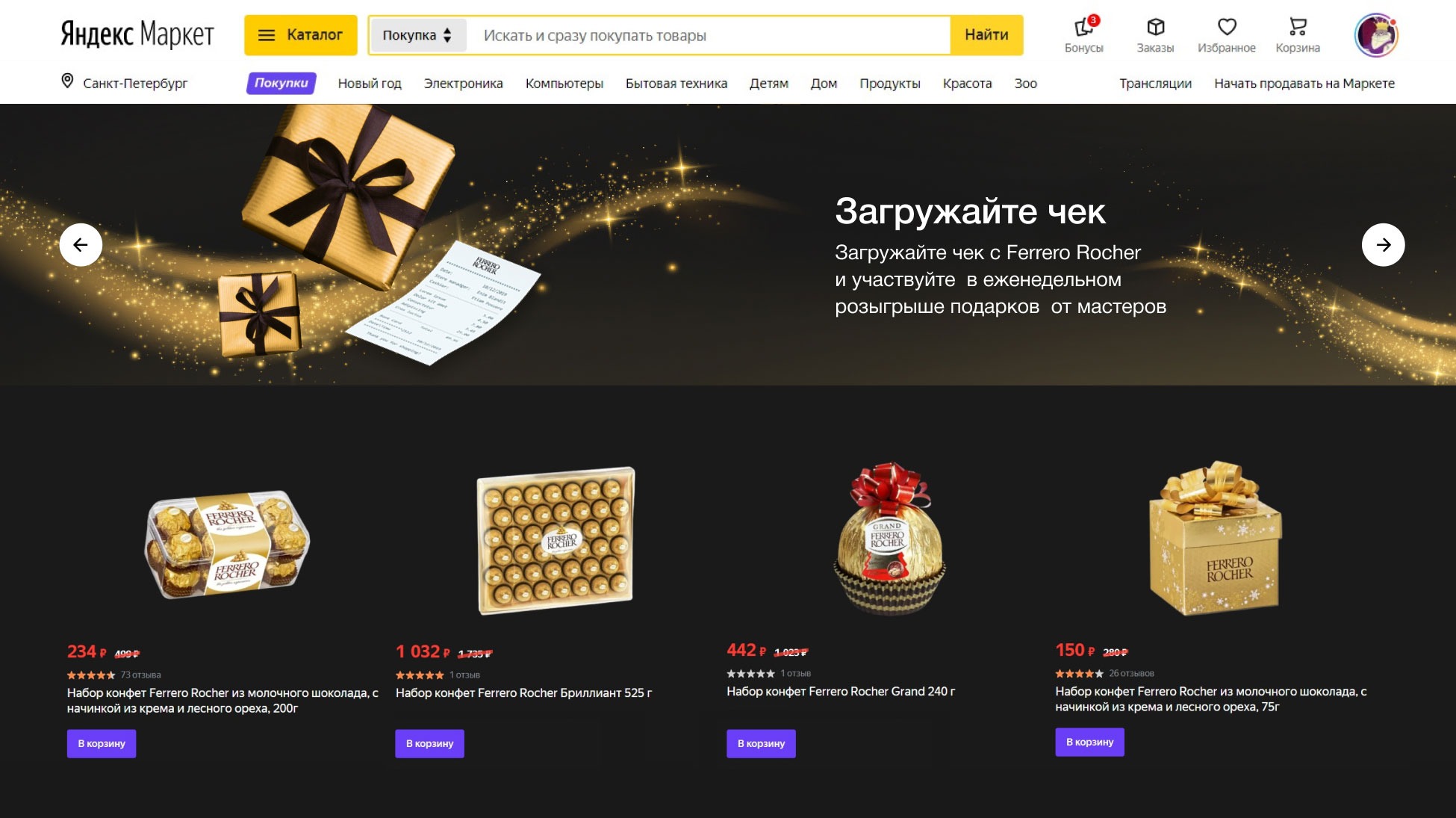 Graphics
We visualized the Ferrero Rocher boutiques in 3D. We worked out the little things, such as garlands and candy, so that every user can get into the spirit of the New Year's fair with the brand.
Sergey Taratynov
Art Director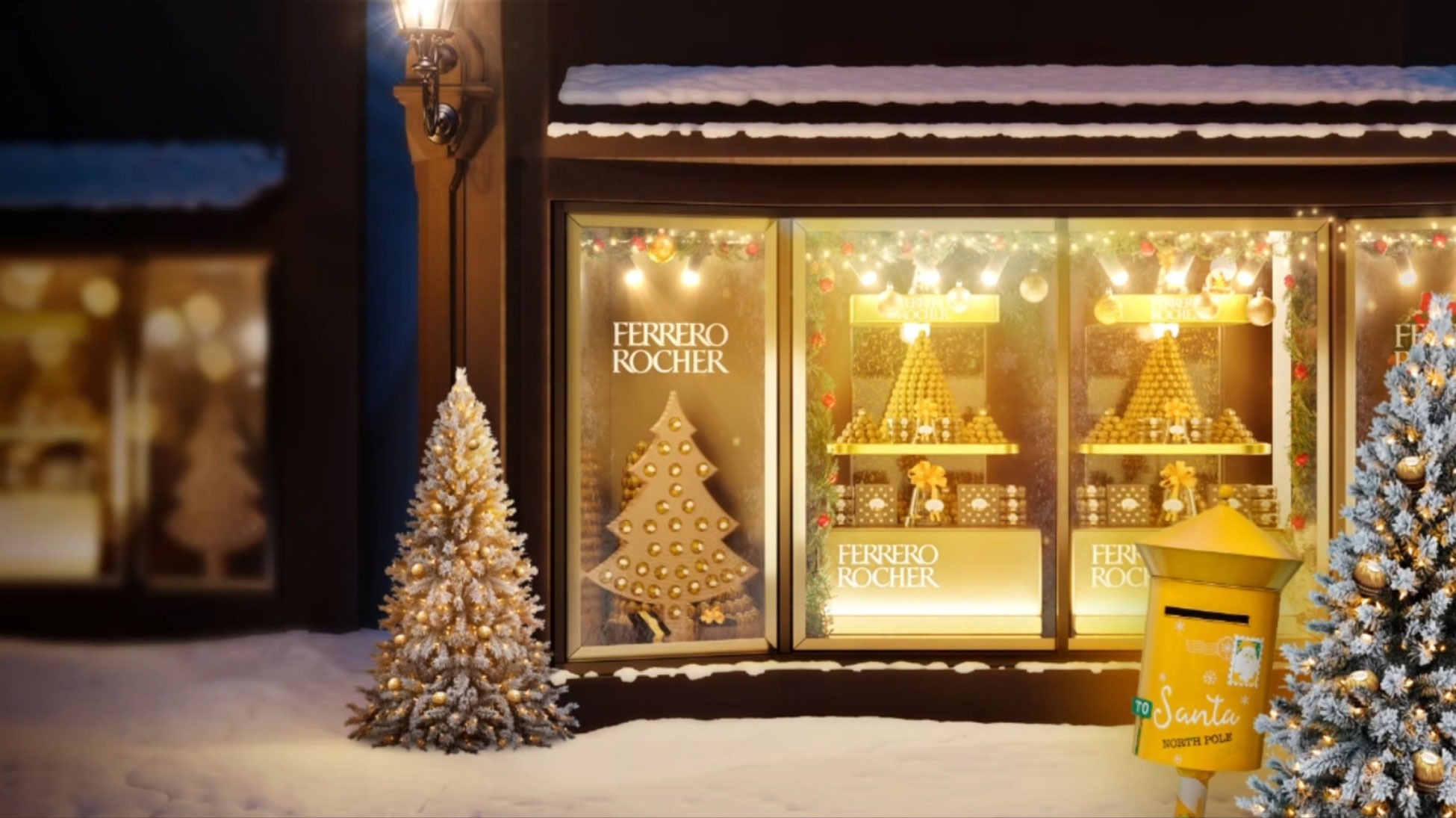 The Fererro Rocher promotion website was visited by more than 90,000 unique users. 3300+ registrations have been recorded.
ONLINE
Loaded checks for the entire duration of the promotion
GIFTS
Promotion participants who received gifts and cards from Fererro Rocher
Ekaterina Romanova
Project manager
Sergey Taratynov
Art Director
Denis Andreev
Senior designer
Evgenia Mironyuk
Director of Digital Production Department
Olga Sokolova
SMM project director
Olga Kurganskaya
Account Director
Marina Sosnina
SMM Group Head
casesportfolio
next
Reputation management
Allcases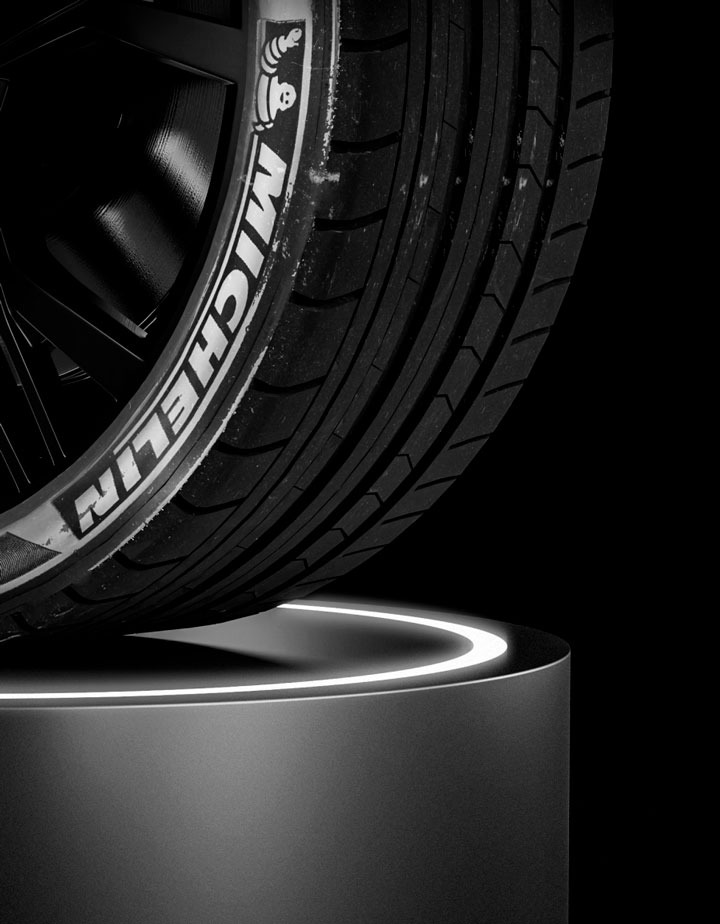 Michelin
REPUTATION MANAGEMENT
2021