Corny
2021 х 2019
Social media maintaining for the Corny bar brand
WE PROVED THAT CEREALS ARE TASTY
How do you get young people's attention to cereal bars? How to prove to them that cereal bars can be just as delicious as chocolate snacks? The Corny brand team approached us with such a request.
Our goal was to create a loyal customer base by broadcasting the main situations of candy bar consumption: at work, on the road, before and after sports.
Maintaining social networks
Special project with bloggers
Copyright
Media promotion
Moderation
The trademark color of Corny is bright and saturated yellow, which evokes associations with cereals, energy and positivity. At the same time, yellow is the color of the most popular banana Corny bar.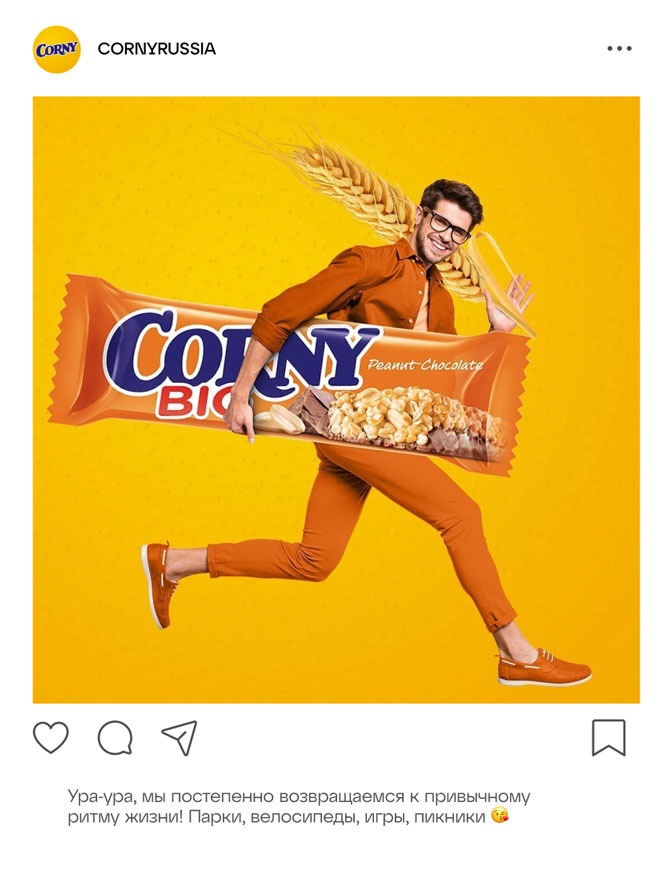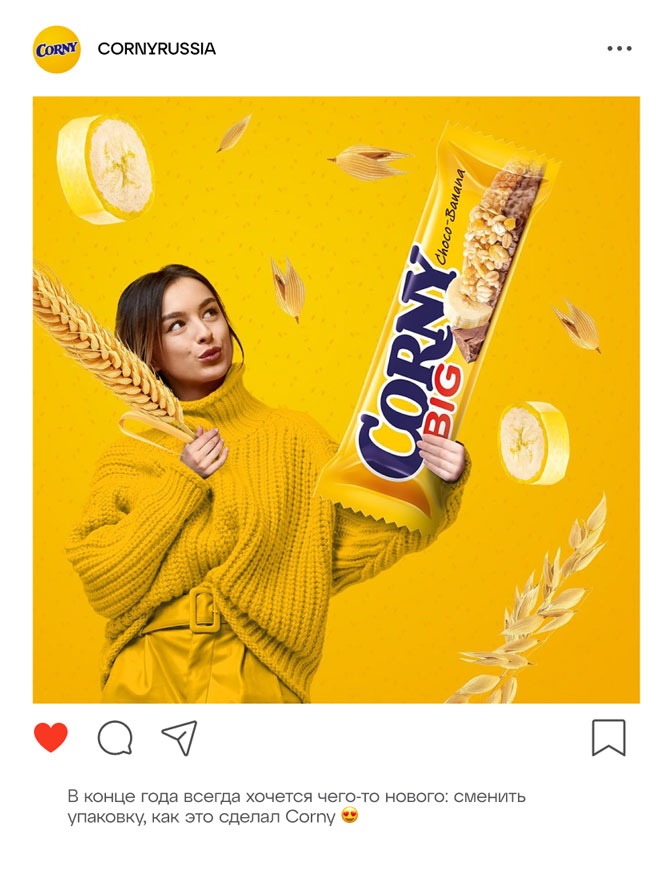 REVEALING CONSUMPTION SITUATIONS
In order to detail the situations of candy bar consumption we have developed a rubric with tips, news and food posts. The rubrics were designed to cover all segments of Corny's target audience: office workers, travelers and people who lead healthy lifestyles.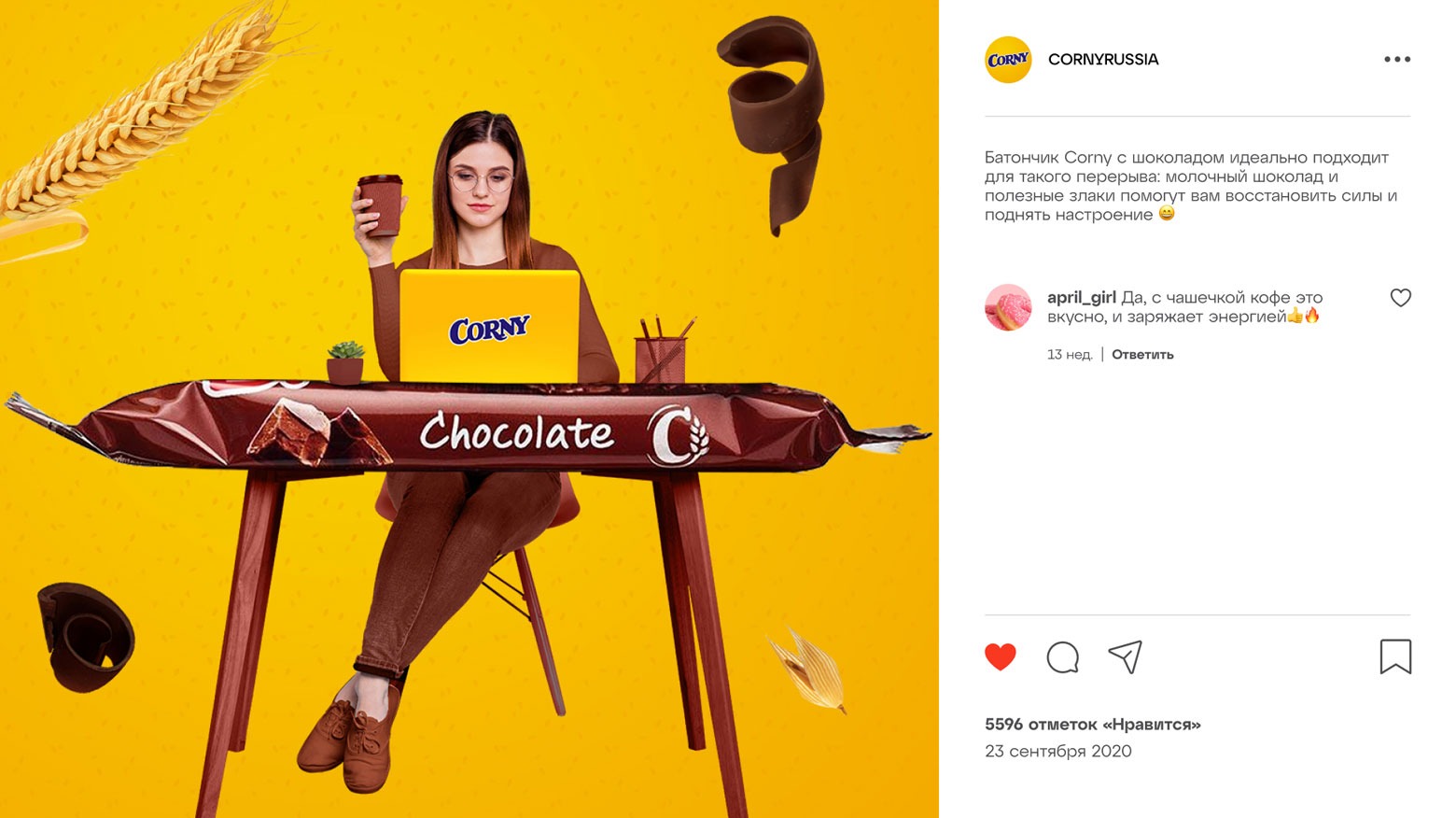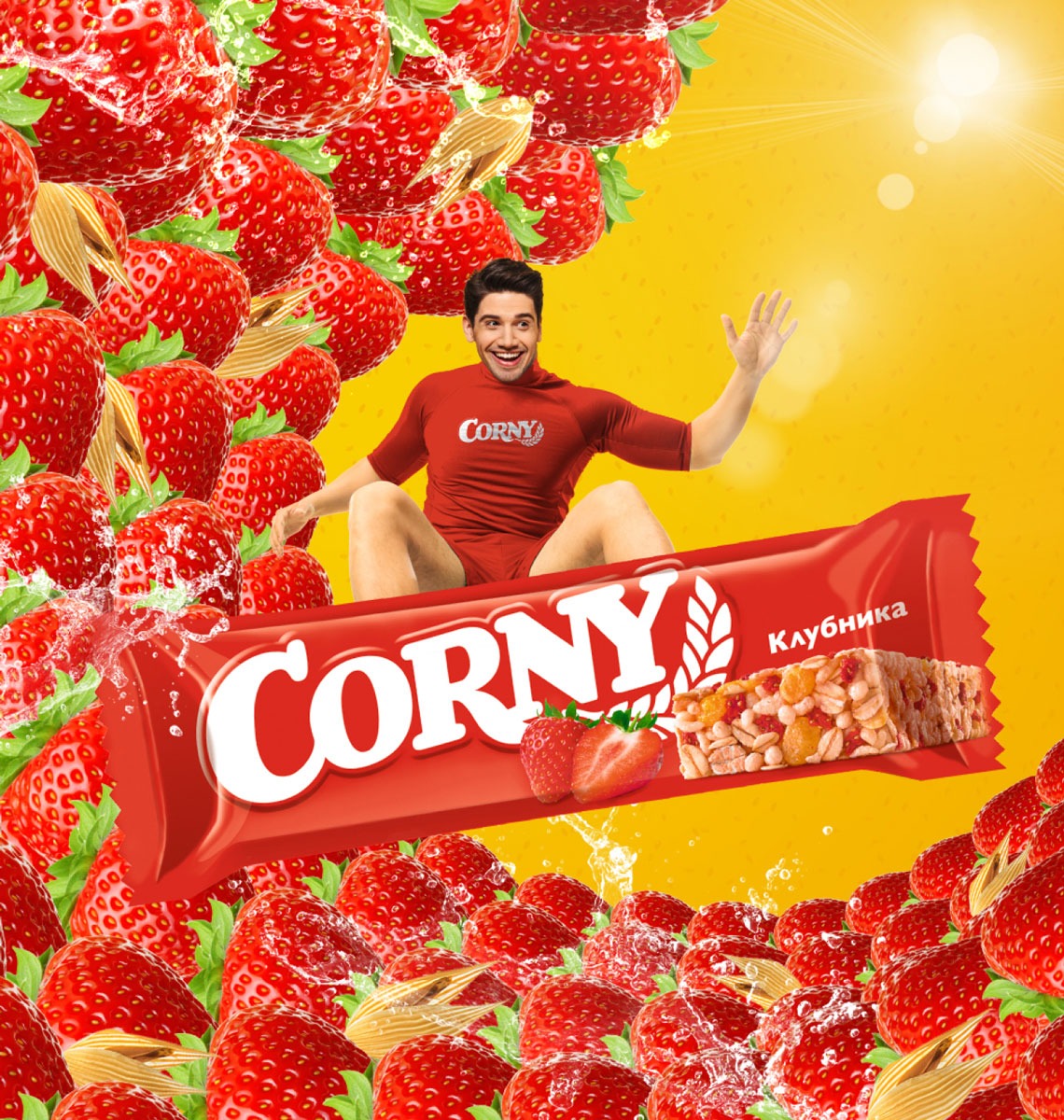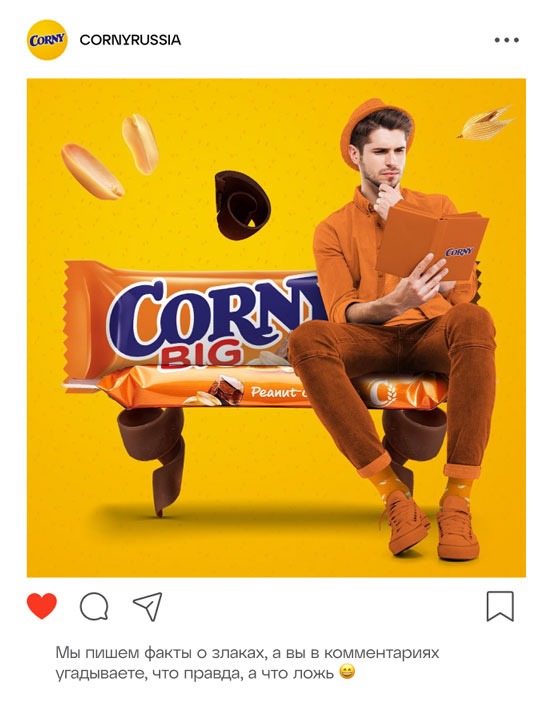 We gathered the audiences we needed and worked out an ad display strategy for them. It consisted of several stages. ➀ Brand introduction through general creatives about the benefits of cereal ➁ A consumption situation in which the consumer could find themself ➂ A reminder that you can take the bars with you to work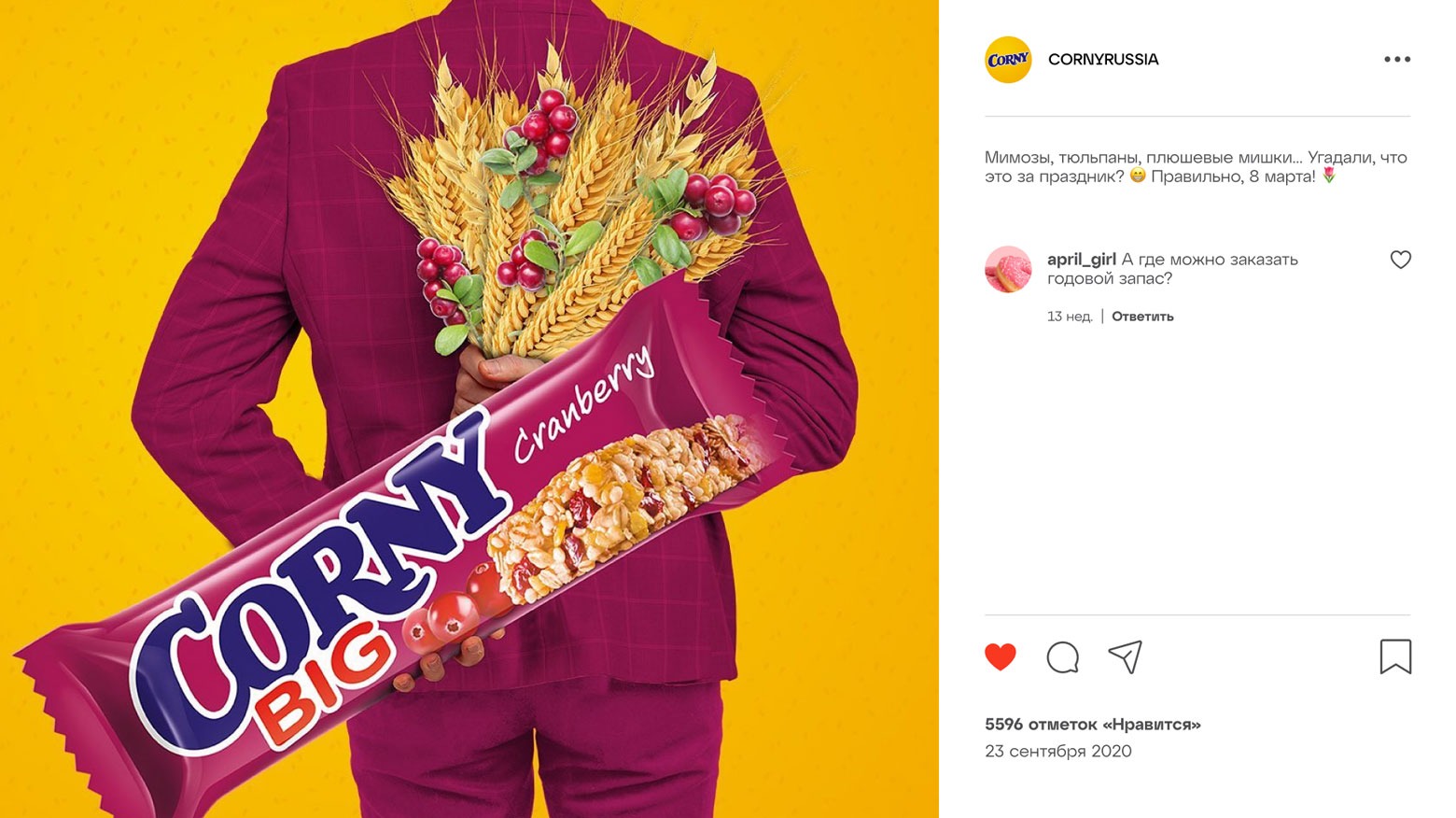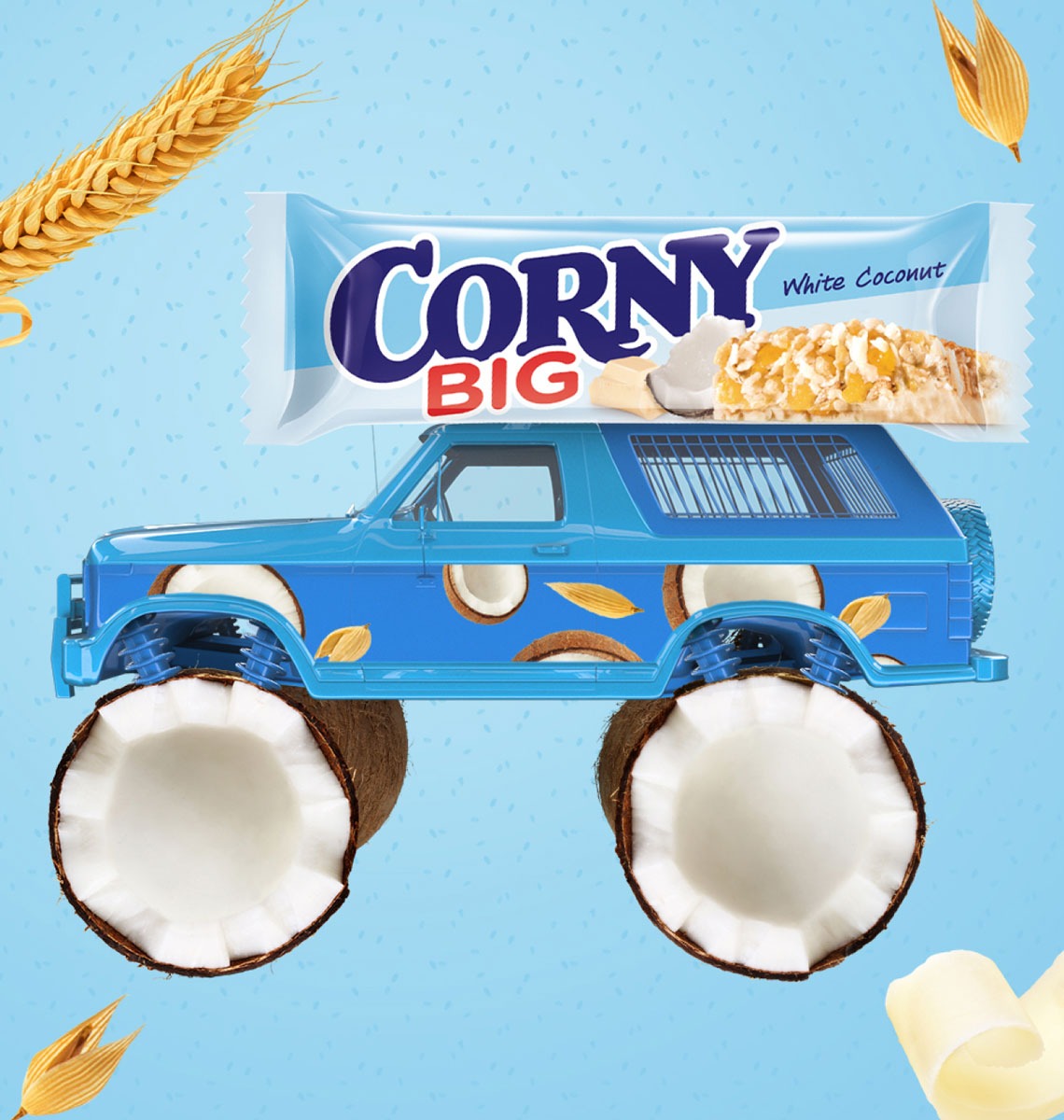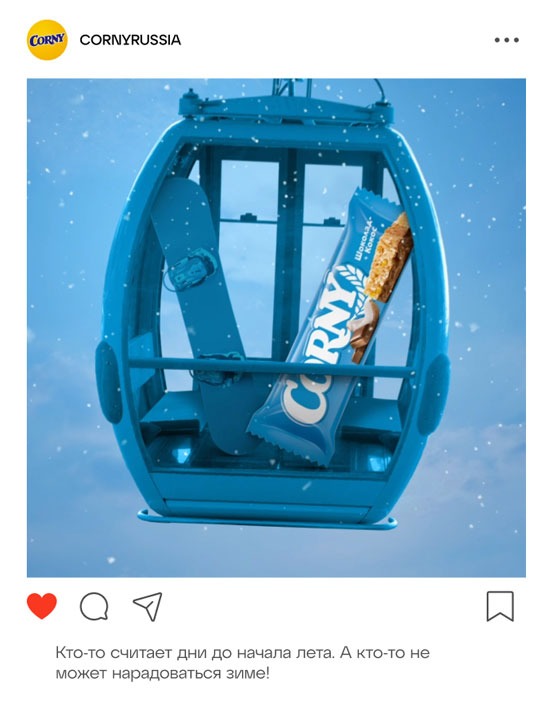 THE RESULT
Thanks to a large promotional campaign, we managed to reach the maximum coverage of the target audience: more than 18 million users in 2020 and more than 19 million in 2021!
Vadim Solodyannikov
SMM Art Director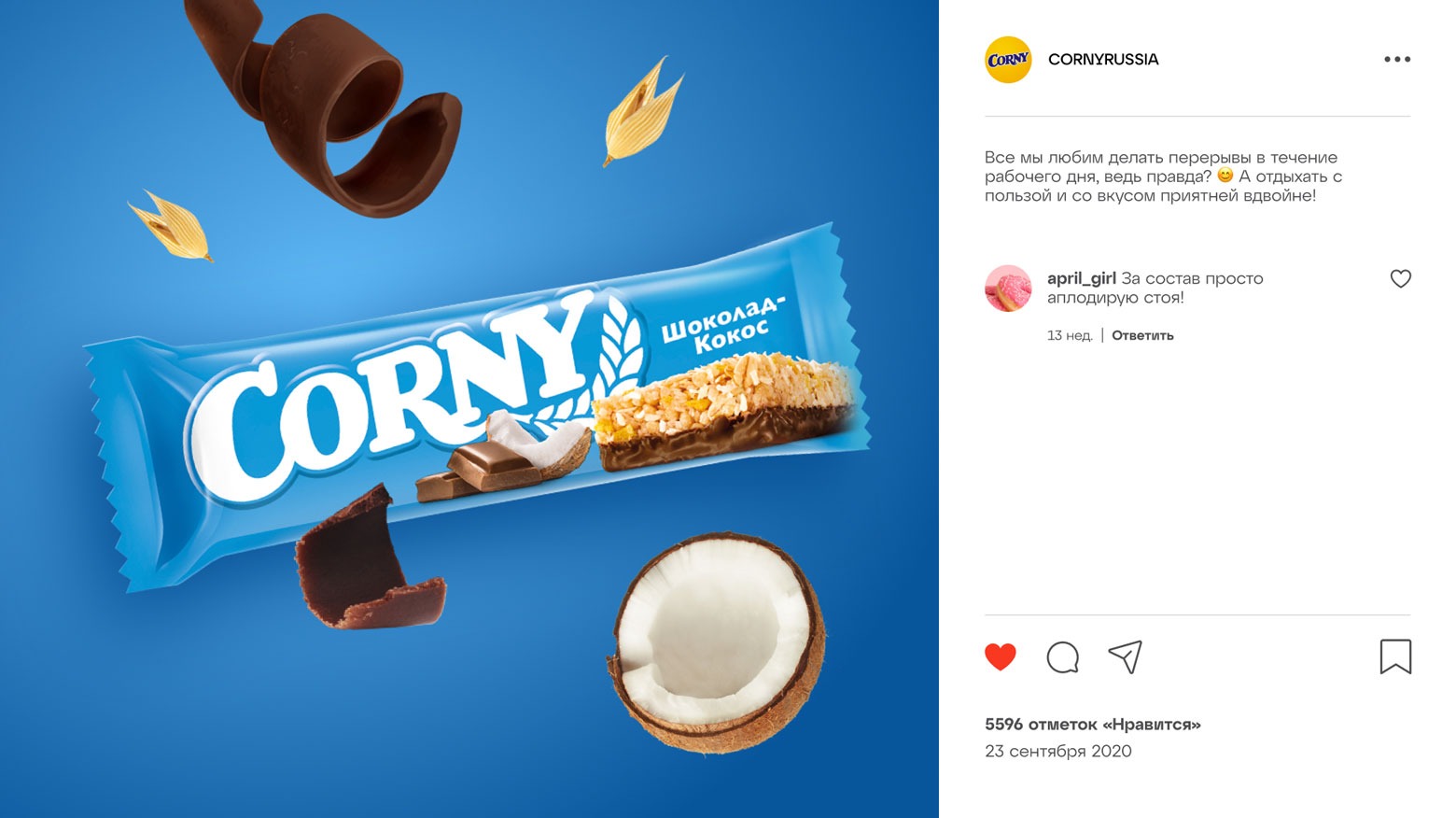 Social media ads had a positive impact on brand perception. 24% of cereal bars consumers and 13% of other sweet snacks consumers have seen Corny ads on social media. The ads motivated 87% of cereal bars and 70% of other sweet snacks consumers, respectively, to buy the product. Hero Rus was recognized as the best partner of X5 network in the Healthy Lifestyle category.
KPI
Consumers changed their attitude to the brand for the better after advertising campaign
PROMOTION
The amount of users we covered in 2019-2020
Marina Sosnina
SMM Group Head
Svetlana Vlasishena
SMM manager
Denis Loburev
Targeted advertising manager
Olga Kurganskaya
Account Director
Alexey Voitovich
Account manager
Olga Sokolova
SMM project director
Vadim Solodyannikov
SMM Art Director
Valeria Kryukova
Moderator
Anastasia Senchenkova
SMM manager
Polina Bazarova
SMM Group Head